Communications professor Mike Carlucci will be heading to Tokyo this July to announce baseball and softball at the 2021 Summer Olympics. This will be his 8th Olympiad. There's more: "And my Hankook Tires Voiceover, spot featuring Clayton Kershaw, continues to air during the baseball season, thank goodness the Dodgers won the World Series." Mike wrote. Congrats, Mike! Way to represent SMC!


Emeritus instructor Lisa Adams's painting "Downing Out All Birdsong," has been included in the survey exhibition "Decade by Decade: Women Artists of California," at the Long Beach Musuem of Art. The exhibition ran through May 16, 2021. This exhibition is generously supported by the Port of Long Beach and made possible in part by the Institute of Museum and Library Services.


Senior Director of Government Relations/Institutional Communications Don Girard is proud to report that the Marketing Department won a slew of statewide CCPRO Pro Awards this year: four gold awards for banner/outdoor media, logo design, commencement program, and note/card/invitation; two silver for catalog and class schedule; and bronze for the SMC website.


Dean of Academic Affairs Dione "Dee Dee" Carter is pleased to give a special shout-out in this forum to a few of SMC's project managers who recently achieved big accomplishments this spring semester. The "fierce and fabulous duo" Aimee Lem and Ashley Mejia were both accepted into doctoral programs for Fall 2021. "And our very own Irena Zugic is departing from SMC to begin her new journey as an Associate Dean this summer!" Dee Dee writes. "Let's be proud of these significant accomplishments! To quote Law Roach, fashion designer and icon: They did what needed to be done!"



SMC Film Production faculty Salvador Carrasco had a new article published in one of the world's leading magazines of film criticism, Senses

of

Cinema

(based in Melbourne, Australia). It

touches upon cultural appreciation versus appropriation, reassessing movies in the

#MeToo era, and the interplay between Alfred Hitchcock and Luis Buñuel. Read the article.



Dance professor Marissa Osato Moreno premiered her site-specific dance film to peer through veils—which explores the shadows of history in Little Tokyo and WWII-era Bronzeville—in Visual Communications' Asian Pacific Virtual Showcase The film was commissioned by the Japanese American Cultural & Community Center and is available to rent until June 30 as part of JACCC's OKAGESAMA dance screening series.


Each year, Media 21 instructor Scott Edwards oversees the creative elements that go into Fox Entertainment's May Upfront. This year involved staging an active backlot through which Jay Leno would drive CEO Charlie Collier across the lot to the event. Their journey was slowed by a crash scene, complete with fire engine, firefighters, EMTs, nurses, doctors, street vendors, masked singers, and a person carrying a giant comb (!).


Emeritus instructor Matthew Hetz's composition for cello and piano, "Sarajevo Cellist"—which was recorded by Parma Recordings/Navona Records and released March 26, 2021—was reviewed by Gramophone, a premiere classical music periodical. Among other things, reviewer Guy Rickards wrote about Sarajevo Cellist ". . . inspired by the anonymous player who performed in the bomb-laden streets of the Bosnian capital in the 1990s, its driving momentum is gripping, making it all the more maddening that only the first movement is recorded here."


SMC Wind Ensemble conductor Kevin O. McKeown has a special brag! Members of the SMC Wind Ensemble joined students from the Long Beach City College band program in a special Q & A zoom session with five-time Grammy Award winner, Jacob Collier. "The talented musician shared his musical journey, his love for music theory, and ended with a very special 'Jacobian' performance that resonated deeply with our musicians," wrote Kevin.


Photography professor Josh Withers is pleased to report that the Photography department had "an amazingly wonderful and engaging conversation between Henry Rollins and celebrity and fine art photographer Frank Ockenfels." If you missed it, don't fret—you can still catch it here.


Adjunct Professor of Film Studies Sheila Laffey reports that Elizabeth Sainz, a student in her Film 5 class in Fall 2020, won a scholarship from LA Film Critics Association after Laffey recommended the student apply. Elizabeth won a $3,000 scholarship after submitting her writing, including work in the Film 5 class. She will be continuing her education at American University Paris (AUP).
Sheila also hosted three award-winning eco films through her Green Screen eco film series followed by discussions with the filmmakers.
In addition, Sheila's training as a Forest Therapy Guide came in handy as she assisted during Spring Break at the Esalen Institute workshop on Forest Bathing led by Sylvie Rokab.


Theatre Arts & Film Studies instructor Roxanne Captor's documentary Homecoming: Veterans, Wives, Mothers is in consideration for a Daytime Emmy. It is also a semi-finalist in the iHollywood Film Fest. Students from Ms. Captor's Media 21 class worked on the professional project. The project was also featured in a National Defense Radio interview with Randy Miller and was also featured in an ABC interview with George Pennacchio. In addition, Ms. Captor's digital series The Salon is a quarter finalist in the iHollywood Film Fest as well. SMC Media 21 and film students worked on this project as well.


Fashion professor Lorrie Ivas is pleased to report that The Fashion Department was busy this spring, with the Future Fashion Coalition club launching Fashion Talk Magazine, led by student Kelly Hsieh and her dedicated team. And here are some more brags sent on behalf of the Fashion Department's amazing alum/students:

Cimmi Cumes, Mattel's Product Design Manager and SMC Fashion Alum, was so grateful for her experience here that she created Mattel Internships for Fashion and Graphic Design students, launching in Fall 2021.

SMC Alum D'Wayne Edwards

, award-winning

Nike Air Jordan

Designer and founder of

Pensole Design Academy, gave an inspiring talk on getting into the athletic shoe design industry.

California Fashion Foundation's $1000 Annual Scholarship

was awarded to Alexander J. Nicholas. The first

Samuel Kolko Memorial Scholarship

recipient [was also] announced at the

LA Mode 2021 Live Virtual Show on June 18 at 7pm.

The Academy Gold Rising Program

(oscars.org) is a talent development, diversity and inclusion initiative designed to enhance internship experiences under the Academy brand. The Fashion Department is proud to announce that

Adam Fishbein has been accepted into the program!


Interaction Design professor Luke Johnson presented his paper Community College + Industry Collaborations: Designing Meaningful Partnerships To Identify Diverse Talentat this year's national Community College Baccalaureate Association conference. This paper focuses on how tech can address the final hurdle of hiring students from different educational, socioeconomic, and cultural backgrounds.


CSIS Professor Odemaris Valdivia reported that 16 QuickBooks students have passed their QuickBooks Certification exam "despite all the challenges they have been facing." This effort has been possible with the help and support of Career Education - Perkins Funding. The CSIS department is planning to get more students certified before the end of the fiscal year. "Congratulations to those students that have passed their QuickBooks certification!" Odemaris wrote. We add our congratulations—to the students and the professors who helped them!


Tony Abatemarco, Emeritus Professor of Theatre, Film, & Humanities—he plays 'Mayor Ed Koch' on the limited Apple TV series, "Easy Mark," opposite Paul Rudd & Will Ferrell—has been also exercising other creative gifts. Tony's pandemic poems have been published in Vol 4 of "The Distance Project" available via Lulu. He is now at work on a new trilogy of full-length plays!


Spanish professor Alejandro Lee was invited to join the organizing committee for the Symposium on Language Pedagogy in Higher Education (SOLPHE). The symposium will take place online on October 1-2, 2021.

Professor Lee also has a few brags on behalf of his students: He is delighted to announce that his former student, Esmirna Medeles

, published

"Pantalones hechos con mezclilla mágica"

in

Palabras con alas: A Latinx Creative Journal. Esmirna wrote the outstanding short story for a class for heritage speakers.

His former student and mentee, Alex Brandon Sanchez Mejia

, received an honorable mention for

"The First Article"

(Graphic Art) at the

12th Annual Global Citizenship Symposium

. Brandon will also be a fellow in the

2021 America Needs You California cohort. Congratulations, Brandon!!!

And last but not the least, Elmira Rahim

has been accepted to the

North American Language and Culture Assistants Program (NALCAP)

in

Andalusia

, her first choice! Elmira will be an extraordinary teaching assistant of English and US American culture from October to May. ¡Enhorabuena, Elmira!
* * *
SMC in Focus Volume VII, Issue3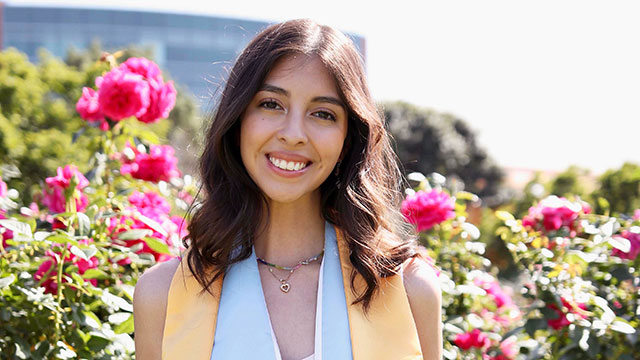 Full Circle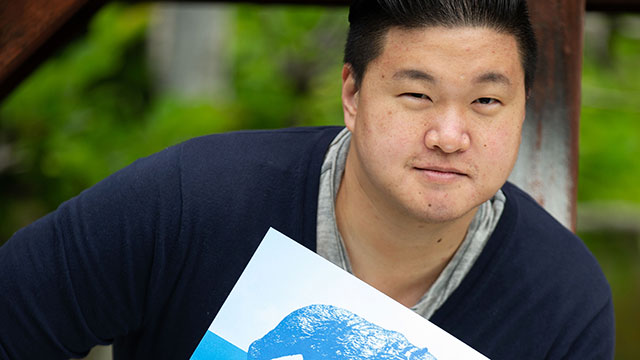 Self-Educated Survivor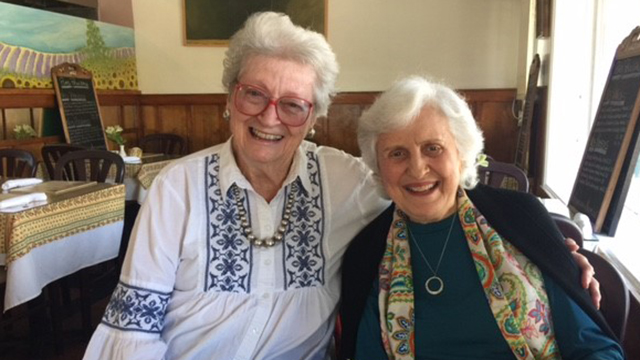 Long Journey to Early Education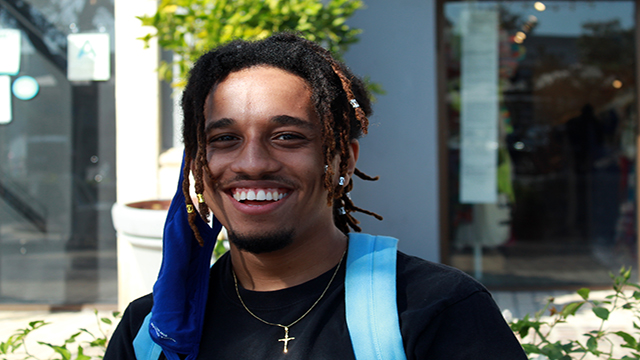 Michael Leggesse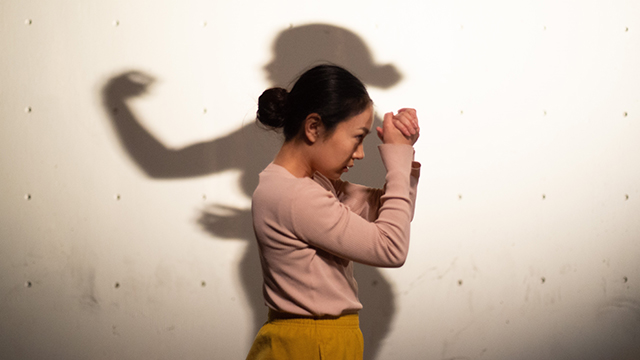 Bragging Rights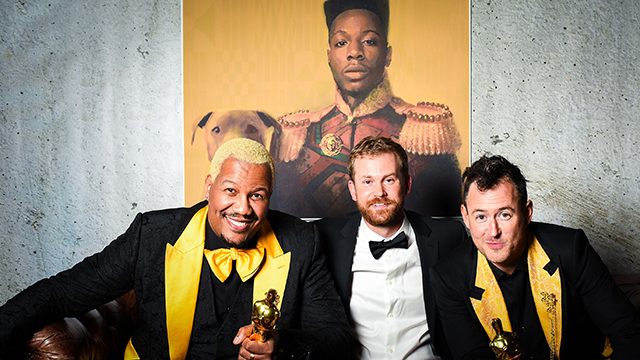 Producer of Oscar-Winning Short Looks Back