Betsy Hiteshew and Irene Zivi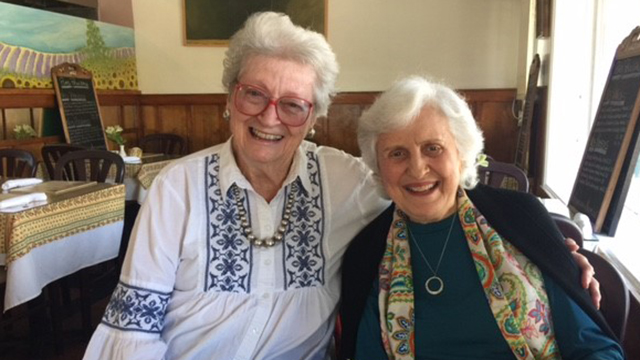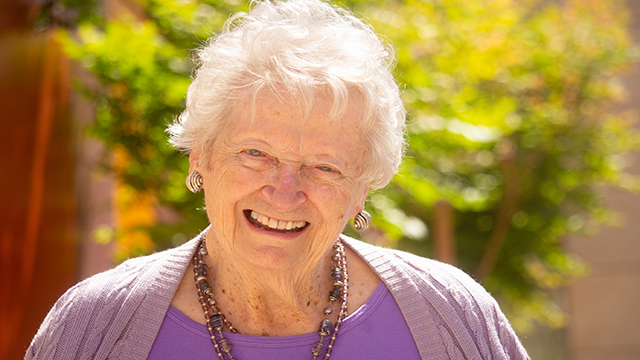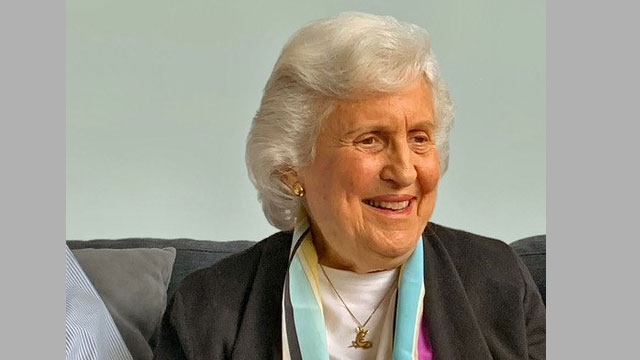 When the Santa Monica Early Childhood Lab School opens this fall at the Santa Monica Civic Center, a 32-year mission by Betsy Hiteshew and Irene Zivi will have come to fruition. With each woman now in her 90s, "I am thankful that we lived long enough to see it happen," Irene says with a laugh.
Part of a coordinated, citywide approach to nurturing the development of the whole child, the lab school was established through an unprecedented partnership between Santa Monica College, the City of Santa Monica, childcare provider Growing Place — which will operate the lab school — RAND Corporation and SMC Foundation.
Serving up to 110 young children each year — including at least 15 percent from low-income families in Santa Monica — the three-building, 20,000-square-foot lab school will help fill a critical gap in high-quality care and education for infants, toddlers and preschoolers while developing new generations of early childhood educators. It will also serve as an incubator for developing continually improved educational advances.
"We're really getting the best of everything at the Santa Monica Early Childhood Lab School facility," says Gary Huff, SMC Education/Early Childhood Department chair. "It will set our students off on a strong foundation so that wherever they end up, they'll be able to transfer their knowledge and skills."
"Santa Monica is the ideal city in which to create this important model for partnership and collaboration," adds Laura Manson, immediate past department chair, whose vision and expertise led to ensuring outdoor education is an important emphasis.
Betsy and Irene's championship of the cause was tireless, according to Shari Davis, co-director of the SMC Public Policy Institute and project manager for special projects at SMC. "They testified before elected officials every chance they got," Shari says. "They used facts to demonstrate the need for high-quality early education that is accessible to all neighborhoods and that meets the needs of working families, who often struggle to find full-time, year-round programs."
Despite some setbacks on their journey, Betsy and Irene remained committed to the ideal that communities should care for their youngest members by helping provide the foundations for lifelong success.
Cross-sector Collaboration
Betsy, Irene and their allies at SMC and in local neighborhoods navigated a host of funding and political considerations. With support from voter-approved bonds, SMC committed $24.3 million toward creating the facility. The site was developed on land owned by the City of Santa Monica, which also committed funding to help outfit the school with leading-edge teaching and learning tools for both its indoor and outdoor spaces.
"The city had the space — and the need — while the college had the expertise," Betsy notes.
With nearly four decades of service to area children and their families, nonprofit Growing Place joined the partnership. Nationally renowned for leadership in early education, its programming includes music, art, dramatic play, science, math, woodworking and gardening to engage young children, promote their self-esteem, and build their social, problem-solving and critical-thinking skills.
RAND Corporation contributed $500,000 to the city to be used to in support of tuition assistance for low-income families, while SMC Foundation is raising additional funding to support families with the greatest needs.
"RAND's involvement was absolutely critical," Irene notes. "RAND also brought all their research to the table about the benefits of early childhood education whenever we went out to build support." Among other findings, RAND studies have demonstrated that well-administrated early education programs foster academic achievement and lead to higher levels of professional success. As a result, such offerings also cut down on delinquency and crime.
The key, however, is having teachers who not only understand the developmental needs of infants, toddlers and other young children but who are also thoroughly trained in fulfilling them.
Early Education Innovator
The Early Childhood Lab School was not the first time Betsy helped pioneer such an initiative. She founded SMC's Early Childhood Education program after joining the college's faculty in 1971.
"The time was right," Betsy recalls. "We had a robust number of early childhood programs in the area, and people needed training to meet the requirements of licensing and credentialing."
Given SMC's low tuition and high quality, "I don't remember student recruitment ever being a problem," she adds. Later, the program grew into the Education/Early Childhood Education Department. Today that department ranks among the most renowned in the state. Nearly 2,000 students are enrolled in its curriculum at any given time.
But, even after Betsy's retirement in 1997, one regret lingered. SMC had no affiliated school to enhance childhood learning while providing vital training to student educators.
The Educator and the Organizer
That regret turned into resolve when Betsy met Irene though their involvement in the volunteer Early Childhood Task Force. Committed to advocacy and community organizing since 1960, Irene had trained with Saul Alinsky's organization and worked in area politics. While chairing the Santa Monica Women's Commission, Irene also made early childhood education a priority.
"The other thing that spurred me was I started having grandchildren," Irene says. "So daycare became very personal."
Having retired from SMC, Betsy had also turned to advocacy. "I was going to Sacramento to testify on behalf of funding for statewide childcare centers and other programs related to early childhood," she recalls.
Despite the bureaucratic hurdles they faced, Betsy and Irene remained confident in their ultimate success.
"In Santa Monica, you don't have to argue too much about how important education is," Irene says. "I used to tell Betsy as we went to the city council, school board and other agencies to testify, that half the people on all these boards had their kids in childcare."
"What was hard, though, was getting the money," Irene admits. Once the community's support for key bond measures and some city capital funding accomplished that, construction began on the lab school in 2018.
Heads of the Class
The Santa Monica Early Childhood Lab School will enable students in SMC's Early Childhood Education Department to put their classroom training into immediate practice. They will be exposed to the full range of early childhood development and care.
"I can only imagine how happy I would have been to have such a facility for our students when I was teaching at SMC," Betsy says. "Although Santa Monica has wonderful educational settings with great opportunities, you sometimes want to see a certain approach demonstrated. But you can't, because you're placing students in someone else's school."
So far, the lab school has received at least 100 enrollment applications from eager families — with more on the way. Like SMC, it will serve diverse communities and promote lifelong learning.
Irene has since moved to Oregon, but remains dedicated to the cause. Meanwhile, Betsy recently attended a tour of the facility. "The only thing that wasn't wonderful," she says, "was that Irene wasn't there."
* * *
SMC in Focus Volume VII, Issue3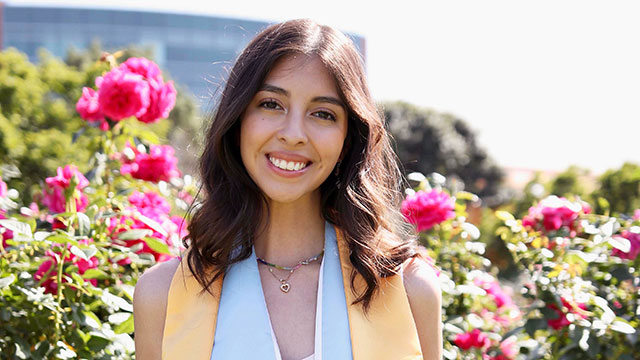 Full Circle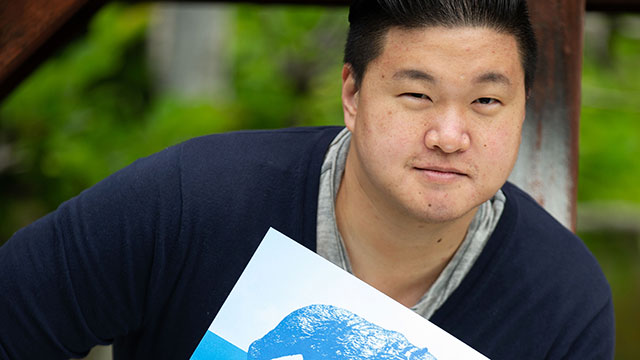 Self-Educated Survivor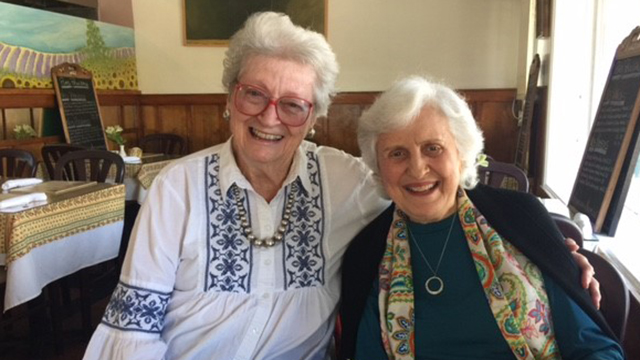 Long Journey to Early Education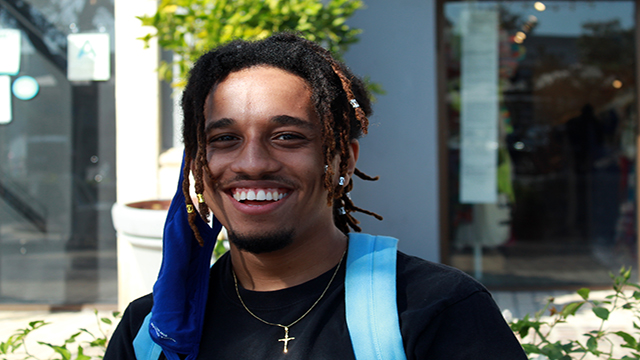 Michael Leggesse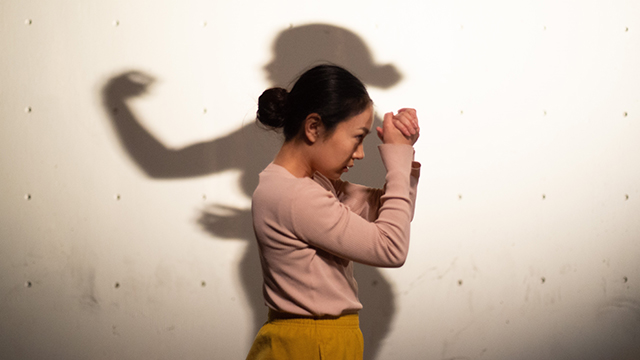 Bragging Rights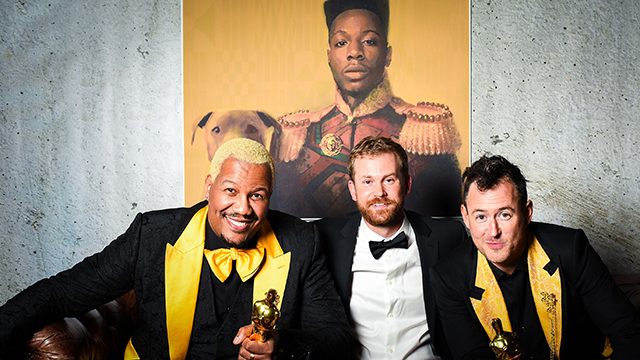 Producer of Oscar-Winning Short Looks Back