When Santa Monica College student Emilio Albir leaned that UC Berkeley had accepted his transfer application, the first person he called was Jonathan Ng, his mentor in the Men of Color Action Network (MoCAN).
"I told him even before my family and friends," Emilio admits. "Because I felt like Jonathan had been going through that journey with me, helping me with my ups and downs."
Like many students at SMC, Emilio's starting point includes being raised by a single mom and being the first member of his family to attend college. "It's just me and my mom," he says. "And she's from Mexico, so she really didn't know anything about the school systems out here."
"We clicked right away," says Jonathan, who serves as SMC's art director and senior graphic designer. "We both loved movies, music and photography."
The mentorship went beyond academic matters. "He would ask me what he should buy his mom for her birthday, and things like that," Jonathan recalls. "So I knew he trusted me and felt comfortable reaching out."
Overcoming Obstacles
MoCAN is a network of SMC faculty and staff who work to optimize the success of male students of color. Founded by SMC counseling faculty members Dr. Paul Jimenez and Dennis Funes, MoCAN strives to close gaps in educational equity while empowering students to flourish academically and in other aspects of life.
That empowerment is pivotal. Studies find that students of color — especially young men — face daunting challenges that those not sharing their backgrounds can have a hard time understanding. Many, like Emilio, are raised by single mothers who work full-time jobs and often lack male role models during their crucial, formative years.
"I know back when I was in school, it would have been great if I had a mentor like that, someone who I could look up to or ask questions," Jonathan says. "A lot of these students don't have an older brother or father figure to look up to."
"It was really great to have a support network of men, because there are some things I just can't talk about with my mom," Emilio says.
MoCAN Growth
MoCAN grew out of the success of such SMC academic support initiatives as the Adelante Program's and Black Collegians' Brother to Brother Mentoring Program, through which SMC students mentored seventh-graders at nearby John Adams Middle School. After group social activities, students were paired and had the opportunity to get to know one another.
Before COVID-19 prevented in-person gatherings, the program allowed SMC students — who have often overcome significant obstacles in their educational journey — to offer inspirational advice to their middle school mentee, about starting their paths to college and what can be achieved through higher education.
Then the idea came to apply that model to SMC students themselves by connecting them with mentors of color from the college's faculty and staff. In just four years, the program grew from eight volunteer mentors to 32, with 35 students currently taking part in what is now MoCAN.
While each student is assigned a mentor, they can contact any MoCAN faculty or staff member for resources if they're running into problems with a particular course or looking for advice on transferring to a specific university. For example, MoCAN connected Emilio with tutoring when he was taking a course in SMC's Science, Technology, Engineering and Math (STEM) Program.
Positive Advocacy
After tragedies such as the killing of George Floyd forced issues of inequality to the forefront of our nation's consciousness, "We thought it was important to have conversations about what was going on — and how it affects men of color," Dennis says.
MoCAN is a key part of SMC's commitment to rewrite the narrative for students of color. "We're advocates for our students," he says. "When MoCAN officially started in summer 2020, we held workshops for students where faculty and staff discussed issues like racial injustices and what it's like to be Black or Latinx at SMC and in the community. The program is very student-driven, and we bring in alumni as well."
Just as students are the heart of MoCAN, mentoring is the program's core. "We hold trainings for both mentors and mentees," Dennis explains. "We also give them a simple contract that says how many times they're expected to meet during a semester."
"You just have to be there for them," Jonathan says of the commitment to mentees. "It goes both ways, and the mentors have to show up as well."
Supportive Community
"Jonathan was always so supportive," Emilio says of his mentor. "I'm a big procrastinator, so I was falling behind, and he was always super-motivated to help me." For example, he says, "I was struggling with a photography class, and Jonathan said, 'I have a camera, so let's go and shoot together sometime."
So the mentor and mentee went on a photo hike. "I'm from L.A. and been here my whole life, but there's still so much of the city that I don't know," Emilio admits. Jonathan filled in some of those gaps in terms of locations that make compelling photos. "We explored Culver City, and he showed me all these really cool architectural locations and shops," Emilio says. "It was a lot of fun."
And the experience aided him in a course that proved a crucial step on his career journey. Emilio is studying film at UC Berkeley, with plans to become a screenwriter on the way to directing his own projects. "I really like telling stories about people in general," he says. "I feel like there are a lot of stories out there that need to be heard and would connect really well with a wider audience."
By using film to give voice to those who are often ignored or mischaracterized by the media, Emilio wants to do more than entertain. "I'm just trying to change the community for the better," he adds. Just like Paul, Dennis, Jonathan and the rest of the participants in MoCAN seek to do.
* * *
SMC in Focus Volume VII, Issue 6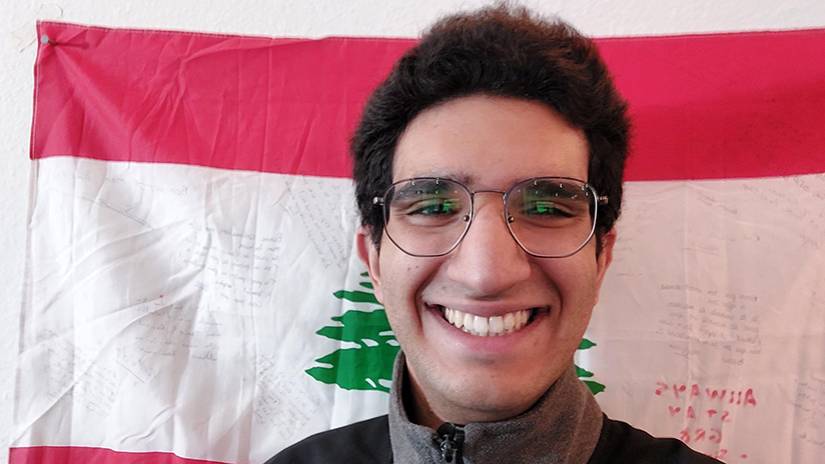 A Builder from Beirut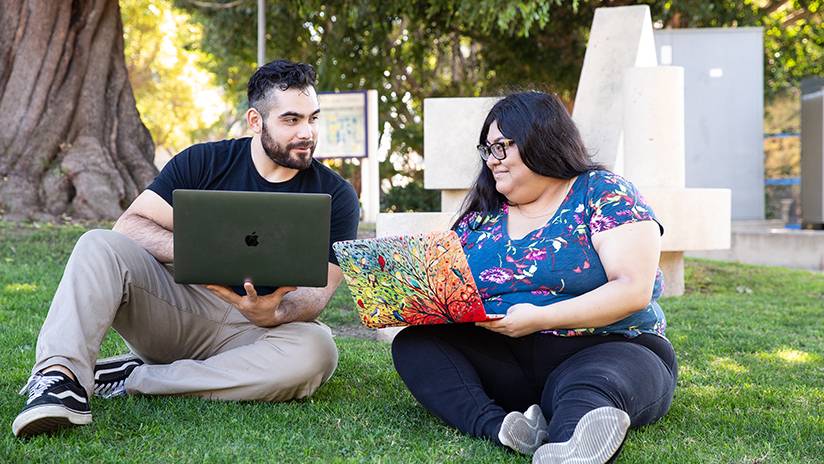 STEM of Success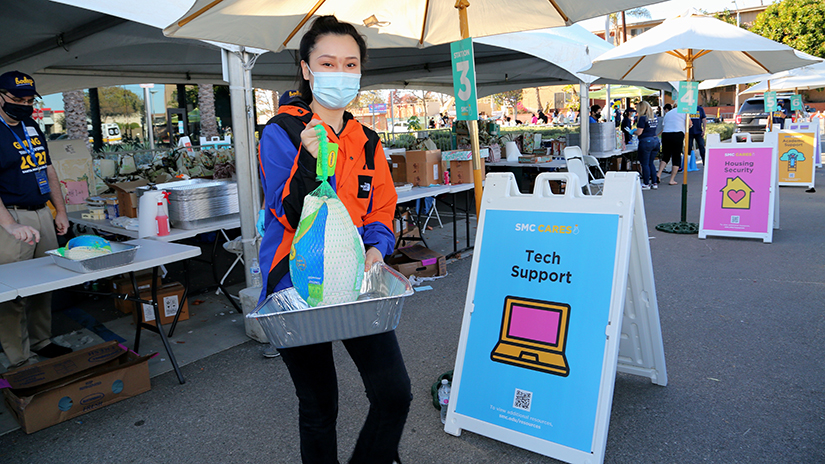 Giving Thanks & Empathy, in Action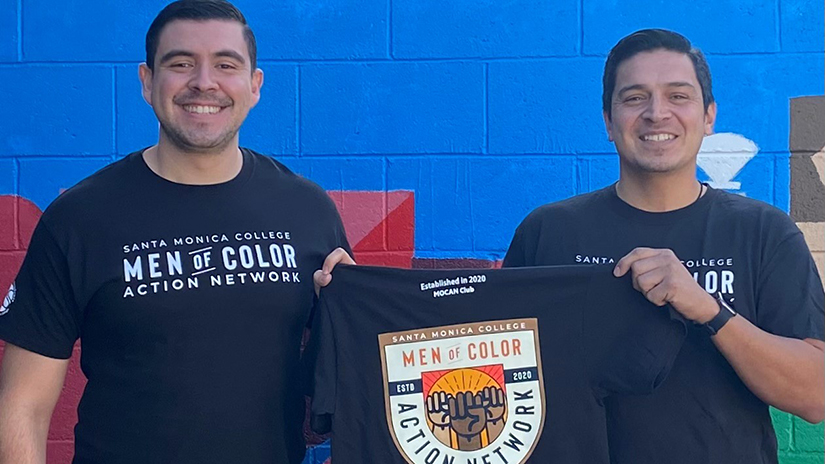 Role Models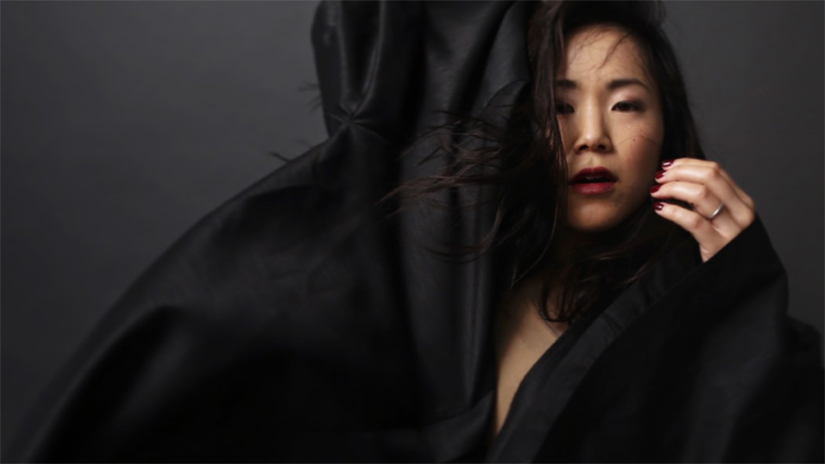 Bragging Rights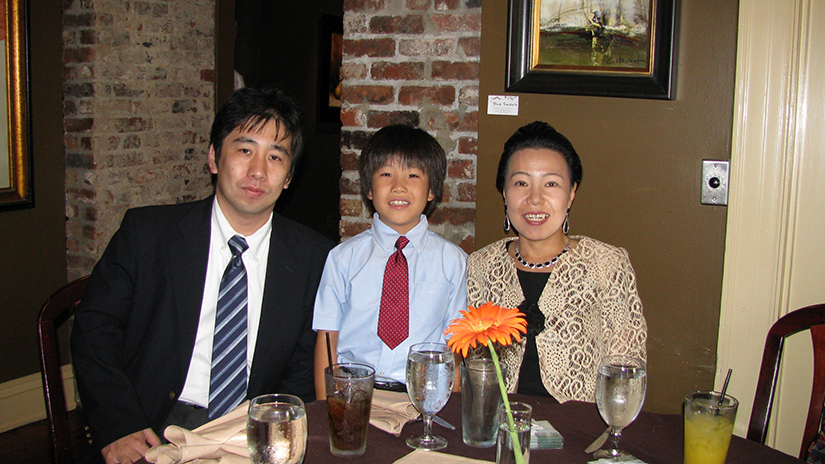 Coming Back, Looking Forward