In the days leading up to Thanksgiving, Santa Monica College staff and community volunteers showed the true meaning of the holiday. Over 150 people spent the previous Monday, Tuesday and Wednesday( November 22-24), packing and distributing 1,470 free holiday feasts for students at the multi-day GIVING THANKS(giving) event.
Jose Hernandez, SMC admissions and records supervisor, was one of them. Wednesday saw him passing out hot holiday meals at a drive-thru delivery station.
The day before, Jose had put in six hours working the holiday grocery distribution event.
"It's a long day, but it's well worth it. Everybody wants to give at Thanksgiving, and it's great to interact with our students," he said.
Daniel Phillips felt the same way. SMC's director of safety and risk management spent much of Tuesday and Wednesday standing in the middle of the drive-thru lane behind the Student Services Center, using hand-signals to pace the orderly flow of waiting cars and ensure that people wore masks and kept at safe distances.
On Monday, scores of volunteers logged up to eight hours sorting and packaging $100,000 worth of holiday fare. Tuesday's event meted out grocery-bags brimming with whole fresh and frozen turkeys and large Costco pumpkin pies, fresh cranberries and a variety of organic produce, dinner rolls, butter and other seasonal goodies. Students who pre-ordered could choose from three menu options: traditional turkey, Kosher turkey or vegetarian protein.
Wednesday saw hot turkey and vegetarian dinners distributed to hundreds of students. The logistics were daunting, involving both refrigeration trucks but the lines moved smoothly and efficiently.
"The thing about SMC," Daniel noted, "is everybody pulls together. You can rely on everyone to get the job done."
That includes SMC Superintendent and President Dr. Kathryn E. Jeffery, who worked both Tuesday and Wednesday to pass out food, guide traffic and move supplies. Event staff and volunteers weren't particularly surprised to see the chief executive tie on an apron. She's worked many other food pantries and, before the pandemic, was a constant campus presence. But for many students who had been studying virtually for the past two years, this was their first face-to-face encounter with SMC's service-minded president.
David Martinez was one of them.
"I've only been on campus a couple of times," he said, while waiting in the walk-up line for his hot meal. In his second year studying political science, David has been exclusively learning online from his home in Huntington Park.
David describes his family's situation as "pretty good. We're healthy, thank God. We're stable. We have an income." Still, learning from afar has been alienating, and the unexpected free warm meal touched his heart.
"I'm not from here. I'm from South LA," he said. "So when I come and see the food, it makes me feel welcome."
President Jeffery knows how difficult the holidays can be for Corsairs. Due to the pandemic and rising food costs, an estimated 59 percent now face food insecurity. In the sprint to the academic semester finish line, GIVING THANKS(giving) creates breathing room for students who may be underfed, sleep-deprived and feeling pressure to pinch pennies so they can buy gifts for loved ones.
"This gives students one less thing on their plate to have to worry about," Dr. Jeffery said. "It's a big support to students who care for children or provide elder care for family. It helps to alleviate some of the work they have to go through to prepare a holiday meal. To not have to go shopping if they don't have a car. To be able to walk up and pick up the food here."
Spearheading the project was SMC Foundation President & Dean of Institutional Advancement Lizzy Moore. Now in its second year, GIVING THANKS(giving) received wide advance publicity, including a spot on the Today Show. (This event grew out of a personal gesture, in which Wendi DeMorst, Interim Associate Dean of Student Instructional Support, joined forces with Lizzy and her family to host students at Thanksgiving, in their own homes)..
Bigger and better than before, the multi-day event partnered with Costco, Everytable and Whole Foods Markets in 2021. Sponsors included KCRW 89.9FM, Gelson's Markets and We Are Santa Monica.
New this year: KCRW had three DJs spinning live music throughout Tuesday's grocery distribution event.
Another new perk: free Lyft rides to students who walked or came by public transportation. "Because they had so many groceries to carry, we offered them one-way vouchers home," Lizzy said. About 240 Corsairs availed themselves of that option.
Tuesday saw several elected officials roll up their sleeves to work the food-distribution line—among them U.S. Sen. Alex Padilla, State Sen. Ben Allen, State Assemblyman Richard Bloom, Santa Monica Mayor Sue Himmelrich, Santa Monica City Councilmember Christine Parra, Santa Monica City Manager David White, and California State Board of Equalization Chairman Antonio Vasquez
On Wednesday, the walk-up line drew a steady crowd. Among the students patiently waiting their turns was student ambassador Andrea Vilchez, a communications studies major in her second year at SMC.
"I'm here to gather some food for my Friendsgiving dinner tonight," she said. In a few hours, seven guests, all past and present student ambassadors, would converge in her Westwood apartment to team-cook the holiday meal. "We've looked up some recipes, and we're going to try and see how it turns out," Andrea said, brightly.
Daria Salsoldatova, a business student from Russia in her first semester, came to investigate after seeing students walking around campus with the steam-clouded clear box-lunches. Though she hadn't made a reservation, Daria's student ID got her a piping-hot slice of turkey breast and mashed potatoes slathered in gravy, with generous sides of buttered veggies, cornbread, stuffing, cranberry relish and a slice of pumpkin pie. For vegans, there was a yummy meatless option provided by Good Gracious! Catering.
International student Ali Mirhashemi was trying the exotic American fare for the first time. A dental hygiene student who arrived from Iran just three months ago, he's currently enrolled in ESL. It was his second time through the pick-up line. On Tuesday, he'd collected grocery bags with all the fixings for a do-it-yourself Thanksgiving feast, including a 15 lb. turkey and a four-page handout with recipes for roasted turkey and gravy, green bean casserole, candied yams and creamy garlic mashed potatoes.
"Yesterday I take a frozen one," he said. "This is the first time: I want to cook it."
Wednesday brought Ali back for the box-lunch—both to assuage his appetite and as a useful benchmark in his preparation of the traditional American feast he would serve eight Iranian friends the following night. "To see what happens," he said, with a laugh. "Am I a good cook or not?"
Anita Nkeiruka Unogu arrived in the drive-thru lane dressed in powder blue scrubs. "I just got out of my clinicals, and I'm so hungry," the first-year nursing student said. "This makes a huge difference. It saves me a lot of dollars right now."
Anita is no stranger to SMC services for the food-insecure. She's a regular at the Bodega. She had hoped to spend Thanksgiving with her father, who lives in Seattle. But the airfare cost too much, so she opted instead to host a small Thanksgiving dinner of her own.
As the lunch hour passed, Lizzy Moore wandered into nearby campus buildings on the lookout for hungry mouths to feed, starting at the Bodega. The goal, she said, was to have no leftovers by day's end.
Michael Alarcon appreciated the gesture. A workman hanging iron at a campus job site, he was surprised when Lizzy invited him to come grab a turkey and a pie.
"People don't usually give us free stuff," said Michael, as he watched his son, Dezi, also an ironworker, load food in their pickup truck. "We usually have to work hard for it."
Not this time.
* * *
SMC in Focus Volume VII, Issue 6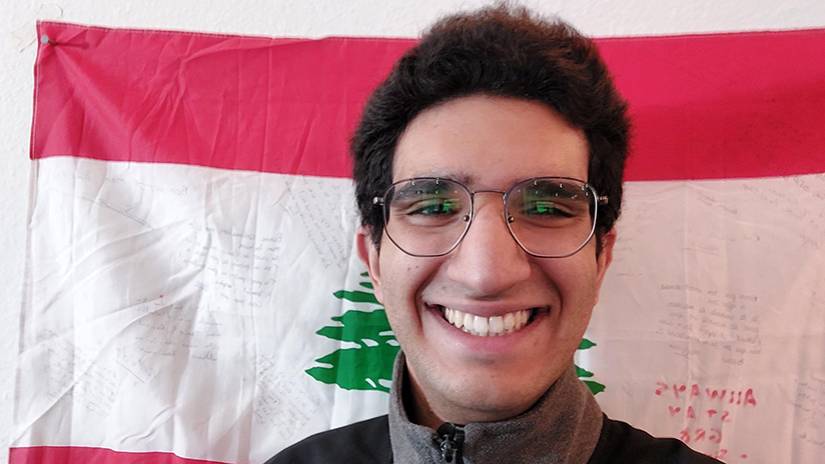 A Builder from Beirut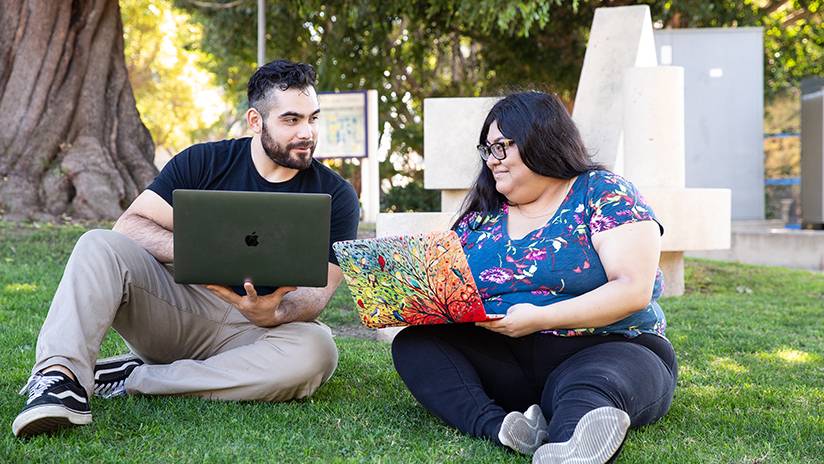 STEM of Success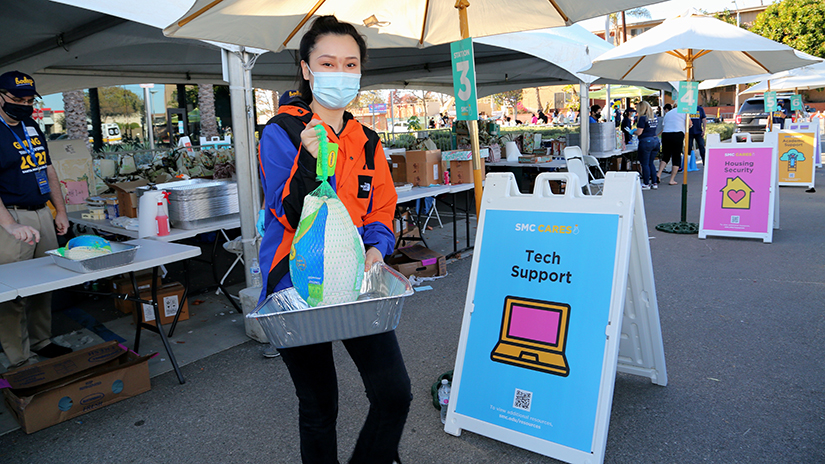 Giving Thanks & Empathy, in Action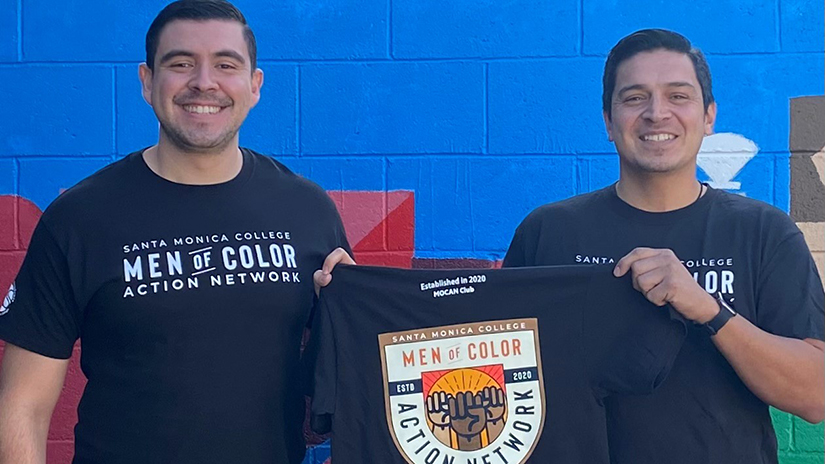 Role Models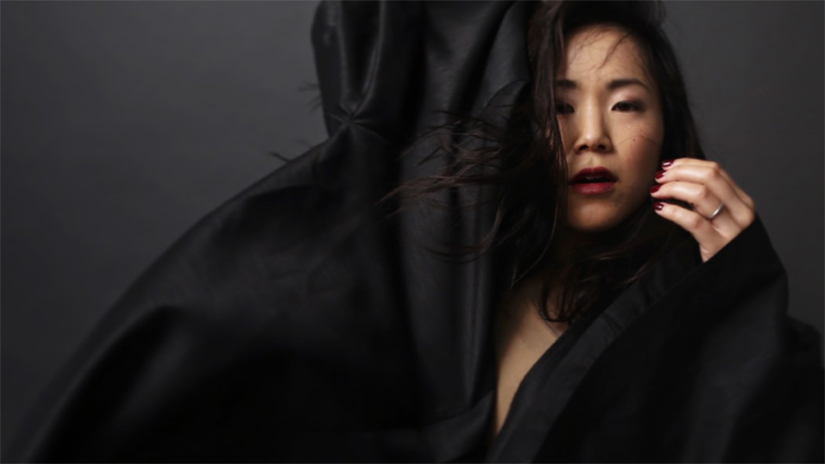 Bragging Rights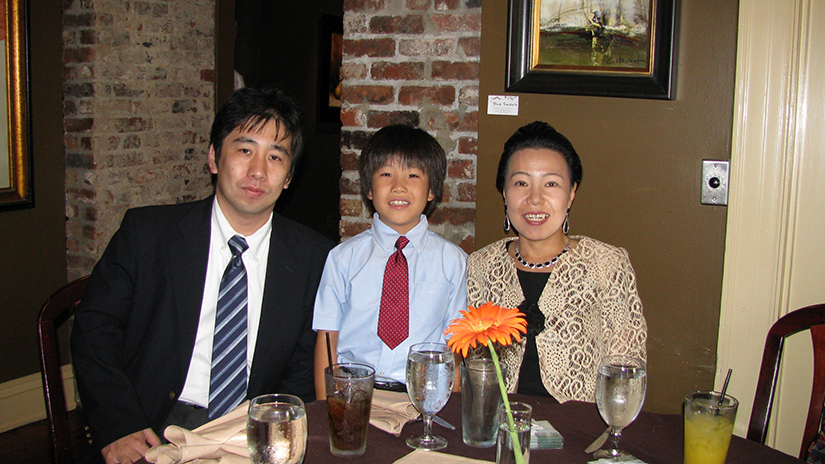 Coming Back, Looking Forward