Kota Hashiyama, SMC Animation major and international student from Japan, did not expect that his path back to the United States would begin on a laptop screen, new professors and fellow students reduced to rectangles. He'd also not expected to begin his journey towards becoming a visual effects animator—a diehard Star Wars fan, Kota wants to see his name in the end credits of a Star Wars movie someday—at Santa Monica College.
Kota's first choice had been San Jose State University. But when he didn't get into his first choice, he enrolled at SMC. "Oh, I am so glad!" Kota says, "that I chose SMC." It took one proverbial door closing to find out that behind the other door lay a family willing to support him from day one, whether it be with enrollment, applying for a visa, or preparing him for an intensive academic experience even before he stepped foot on U.S. soil.
In fall 2020, he began taking classes at SMC; it would be January 2021 when conditions related to COVID-19 finally permitting, he boarded a plane and arrived in Los Angeles, a decade after he'd left this country for Japan. But by this time, Kota had already built a community through the SMC International Education Center's open houses (virtual) and other activities; he was ready to pass on a college hack or two.
"An Excuse" to Return
Kota came to Santa Monica College from Japan's Kanagawa prefecture, which borders Tokyo to the north. He describes it as "a quiet place," the kind of place that was right for someone like him who's not much of a (in his own words) partygoer. But there had been a disruption—a pleasant one—in his childhood, when his family pulled up roots and moved to Franklin, Tennessee. His father's job at Nissan took them there. Kota was six; they would live there until he was nine.
"It took me a little time to get used to Tennessee, and I finally got used to it . . . the schoolwork, making new friends," Kota remembers. "And then I had to go back to Japan." He missed the U.S.—specifically the flexibility and creativity in the education he'd gotten—so that one thing was always on his mind: coming back.
Upon his return, Kota attended a "really typical" Japanese school. "What I mean is that we focus so much on academics and everyone has to do the same thing at the same time," he says. Elementary school there was strict compared to the U.S. school "which was so chill." He felt boxed in, "different", and like "there was something I was hiding from."
And so there was the need—as he puts it—for an excuse, an excuse to go back. But the "excuse", as it was, would be legit.
A New Reality
Kota had never taken online classes, and at first, it was a little scary. He'd finished high school just before the Covid-19 pandemic hit, and there he was, logging in from Kanagawa, a brand-new Santa Monica College student. English 1. Math 54. Communication Studies 11. . . and more. He had lots of questions, needed ESL tutoring.
"The amount of resources, the open houses, the Mingles, the International Education Center, helped me a lot," says Kota. "And if I needed more support, Teresa Morris [retired IEC counselor] would be like, 'Do you need a private Zoom session so I can help you?' That really calmed me down when I was panicking not knowing . . . how do these courses connect."
The community he'd built online—Kota knew that if he wanted to have a college experience, albeit online, he'd need to show up for these open houses and "mingles" though it was late at night or early in the morning —would impact him deeply. So deeply that when he finally landed in the U.S. and Teresa recruited him to be a peer mentor, Kota would say yes, and regret that he hadn't done so earlier.
Learning How to Talk Again
Coming out of remote learning, Kota says he'd forgotten what it was like to take a class in an actual classroom. For one, there was the physicality of it, suddenly alien. "I couldn't even sit up straight for 20 minutes!"
Then there was the social aspect. "I'm more of a shy person, so I forgot how to communicate with other students." But he isn't alone. Walking into an SMC classroom, he saw that everyone seemed to feel a little awkward, unsure how to make conversation. So that when someone coughed, everyone piped up: "Bless you, bless you!"
This semester, he's taking a 3D design class on-ground. The experience—of being able to see his peers' sculptures being built, as opposed to just seeing the end product of the process online—is unparalleled. And figure drawing too, something he thought he was bad at, only to find—under the tutelage of SMC Art Professor/Guggenheim Fellow Marc Trujillo—that he could be good at it.
He also fulfilled the commitment he'd made in Teresa Morris's office and began to mentor fellow international students. There were things he'd wished he'd done differently during freshman year, and as a peer mentor, he has had the opportunity to give them advice "like, on the things I should have done."
Someone who likes helping people, Kota is a friendly face, someone easy to hold a conversation with. When asked what he tells those he mentors—his top SMC/life advice, Kota does not have to think too long: "If you see an opportunity, grab it. Don't let it go. Back in high school and middle school, I wasn't active like I am now. I never enjoyed school festivals, things not required. But I knew in college I needed to be more active. I saw that email from Teresa Morris inviting me to Open House and I just went, because I knew I had to change."
Just give it a try, says Kota. Give it a chance.
Kota misses his parents—he is an only child—and specifically, his mother's cooking, her miso soup. (Pizzas and hamburgers, he says, got old fairly soon.). The longest he'd been away from his parents was three days. For a nineteen-year-old he seems fairly clear on what he wants from life. To show up in the Star Wars end credits, of course, and then: "I want to be a dad. A boy and a girl."
It seems—based on the things that those who've interacted with Kota at the International Education Center have witnessed—that his sun is already rising.
* * *
SMC in Focus Volume VII, Issue 6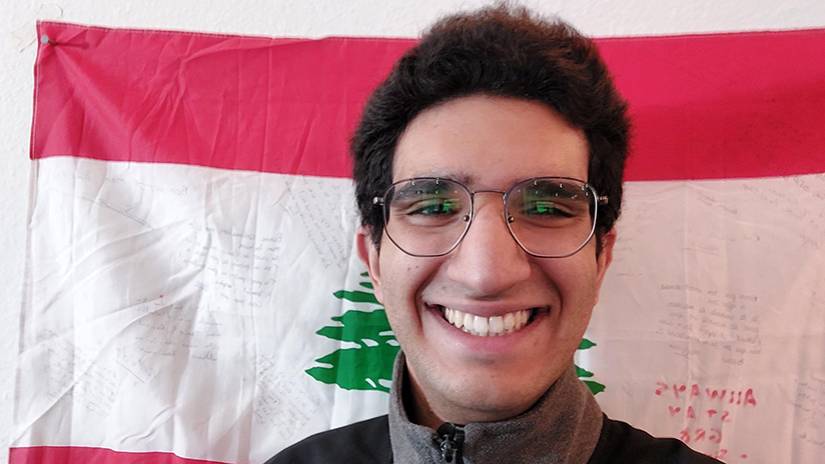 A Builder from Beirut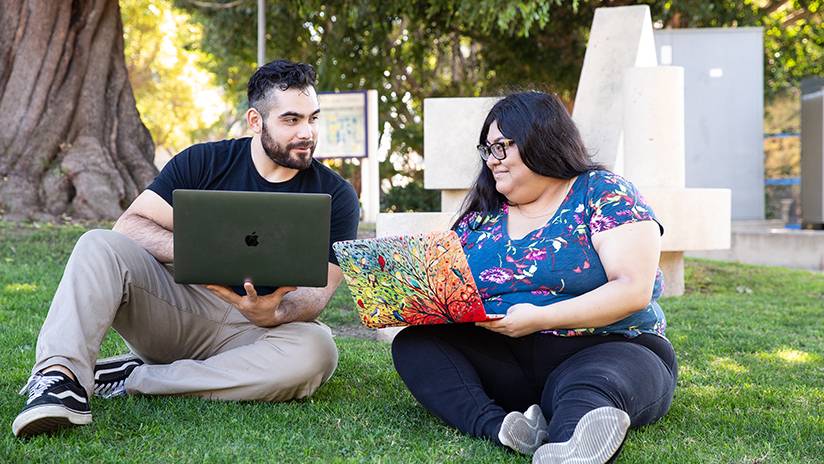 STEM of Success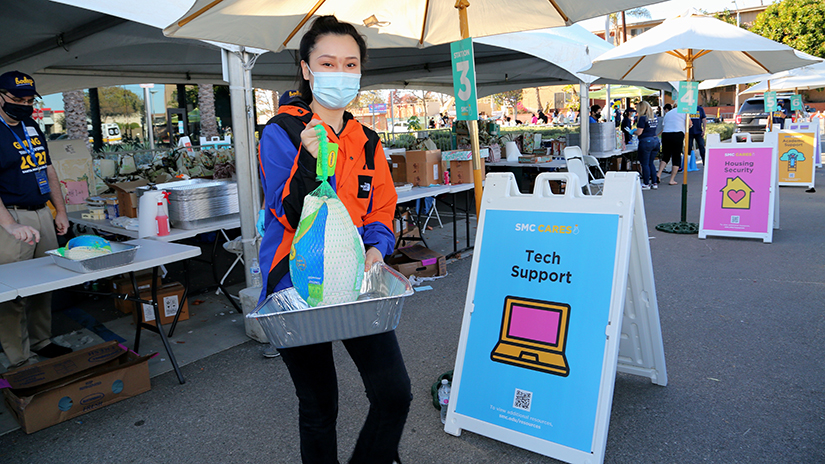 Giving Thanks & Empathy, in Action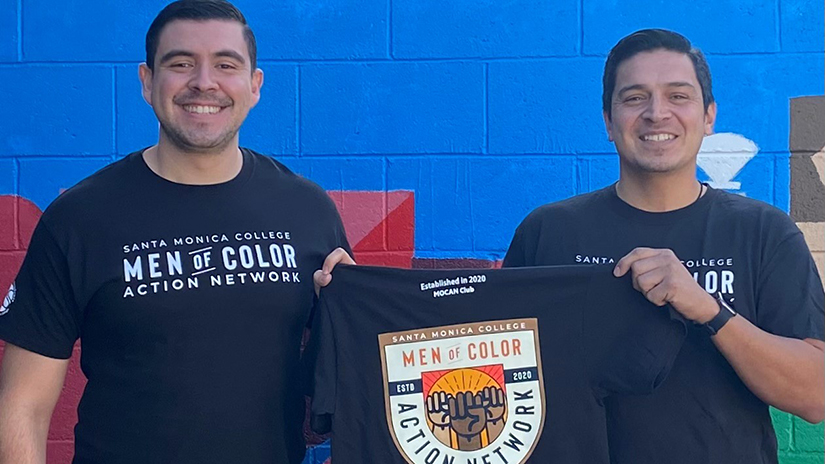 Role Models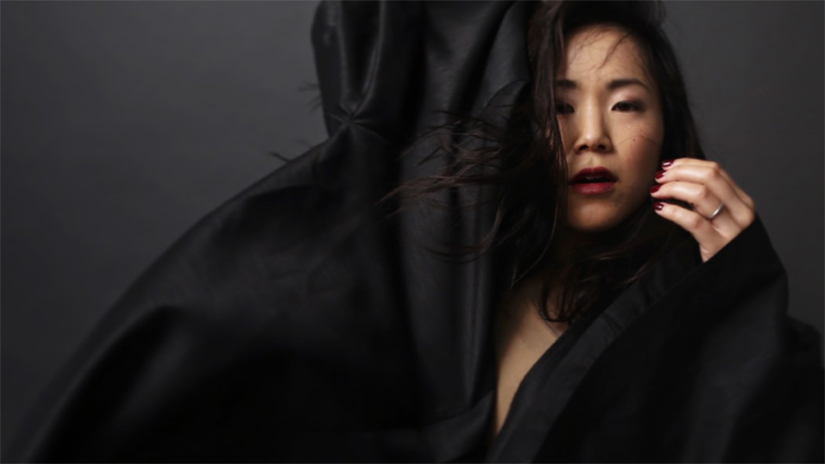 Bragging Rights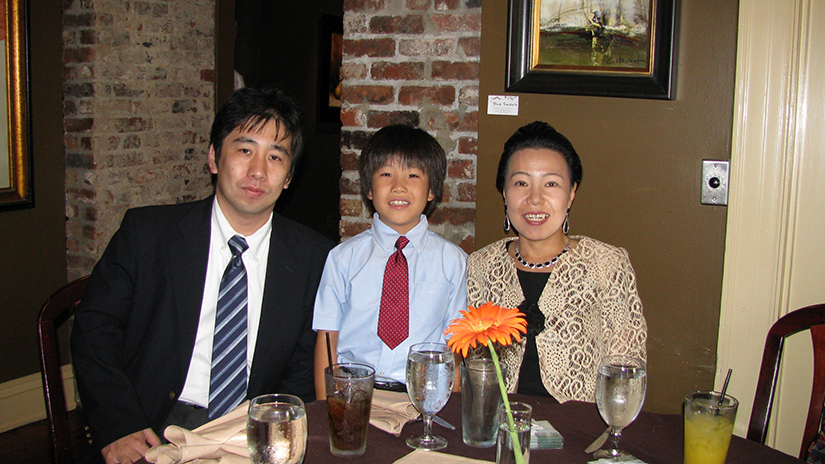 Coming Back, Looking Forward