There is an entire slew of accolades from the Dance Department! Check these out:
SMC Dance instructor, Keali'i Ceballos' album (in collaboration with Daniel Ho, Randi Drake, Kanani Toji, and Lydia Miyashiro) titled "East West Players Presents: Daniel Ho and Friends Live In Concert," is nominated for the GRAMMY Awards in the category of Best Global Music Album. Please tune into the 64th Grammy Awards ceremony Monday, Jan. 31, 2022 on the CBS Television Network and cheer our SMC colleague on!


Dance Faculty member Marissa Osato Moreno choreographed a five channel video installation as part of "Mode Brut" at the Museum of Craft & Design in San Francisco. The exhibition examines the role fashion can play in responding to questions about accessibility, gender roles, and identity, through the lens of artists with developmental disabilities. "Mode Brut" runs Sept. 4, 2021 - Jan. 23, 2022 at the Museum of Craft & Design. In addition, Marissa's company Entity Contemporary Dance premiered "EntityFeatures," a live performance and dance film event at the Japanese American Cultural & Community Center August 13, 2021. This sold-out event launched Entity's creative partnership with JACCC.


Two SMC dance professors and choreographers had their work featured in Indonesia (and to a global audience via the Internet). Marissa Osato Moreno's "To Peer Through Veils" and Raquel Ramirez's "Mazatlan" was showcased during the 2nd International Dance Conference and

Festival

2021

, O

ctober 28-30

,

2021,

in Yogyakarta, Indonesia. The lineup included

faculty

works from China, Ecuador, France, Indonesia, Japan, Malaysia, Taiwan, Thailand, and the U.S.


SMC Dance instructor, Raquel Ramirez's company Ballet Folklorico Flor the Mayo (BFFM) produced and directed "World ITOTIA Festival," an international virtual dance festival celebrating the richness, diversity, and heritage of world dance. This event was premiered in May 8, 2021 and featured dance companies from Argentina, Puebla (Mexico), Veracruz (Mexico), Fresno (USA), Los Angeles (USA), and Virginia (USA).


SMC Dance instructor, Cihtli Ocampo just completed her Master of Fine Arts in Dance from Hollins University. She also created her latest original work for film titled "Our Ephemeral Nature," a short film exploring the use of rhythm as an internal barometer for maintaining equilibrium, the importance of story, the use of improvisation and the of role love, loss, and nature in the creative
Congratulations to all our Dance Dept. colleagues! Proud to be SMC!
Project Manager and Counselor Jeff Gordon has worked again this holiday season with Second Harvest Food Bank of Orange County to raise funds in support of Disney Cast members & hospitality workers in the resort area who need help getting food on the table. As of press time nearly $9,000 has been raised this season and since the pandemic began, he has raised over $35,000. To support this year's efforts please go to Jeff's Food Drive page.


The SMC Public Policy Institute hosted the Fall Arts and Cultural Affairs Forum, "Curating Civic Goodness, How Do Arts and Culture Drive Policy Change?" in November 2021, exploring how the arts can drive important changes in public policy and featuring a variety of virtual events, including an online political poster exhibition, a roundtable discussion with artists focusing their work on activism and advocacy, a student led debate, and culminating with sponsored performances of "The Nutcracker." Details and links to artwork are available on the PPI website.


SMC Adjunct Professor of Music Kevin McKeown also serves as the Interim Director of the UCLA Bruin Marching Band. A recent halftime performance at the Rose Bowl, highlighting the music of BTS, was viewed on social media by millions of international fans of the K-Pop sensation.


Psychology professor Dorothy Chin published an essay based on her reactions to the Atlanta killings of four Asian American women in The Ongoing Moment: Art and Literature from SMC Emeritus. It also appears on Medium: "Atlanta Killings: Today We Disappeared." Dorothy was also elected Member-at-Large of Division 56 (Trauma Psychology) of the American Psychological Association.


Our Fashion department has also been illustriously busy, as reported by Professor Lorrie Ivas! LA Fashion Week's return to the live runway saw 275 SMC students attending while others worked the rooftop shows at the Petersen Automotive Museum as well as DTLA's Vegan Fashion Week.
Meanwhile Zoom energy kept students connected with the Fashion Alum Career Panel, Cool Careers Panel, and much anticipated "Fashion Law" panel of industry experts. And finally, Mattel, Inc.

is so pleased with

SMC fashion interns Melody Hellard and Hermonie Baird that they are continuing this nascent internship opportunity for 2022! And welcome La Tanya Louis, now full-time faculty!


Math professor Hafedh Herichi received a first copy of his new book, a 496 page-long research monograph, which was co-authored with Dr. Michel L. Lapidus (Distinguished professor at the department of mathematics at the University of California, Riverside). The

book

officially published last August is titled: "Quantized Number Theory, Fractal Strings and the Riemann Hypothesis: From Spectral Operators to Phase Transitions and Universality." The results obtained in this research monograph are the fruits of a decade-long research collaboration. "We are very delighted and humbled to have this

book

published at World Scientific (the exclusive publisher of many international

book

series; among them are the Nobel Laureates, Fields Medalists, Wolf Prize, and the Proceedings of the International Congress of Mathematicians lecture series," wrote Hafedh. We share the delight! Check out the book on the World Scientific website.


SMC Jazz Vocal Ensemble director Andreas Preponis recently earned a master's degree in choral conducting from Cal State University, Los Angeles. This is his second graduate degree. He also holds degrees equivalent to a bachelor and master's in music education from the Staatliche Hochschule für Musik, Trossingen in Germany. Besides teaching at SMC, Andreas is currently an adjunct professor at CSUF, PCC, and Cypress College. Congrats, Andreas!


SMC Media Studies Professor Lynn Dickinson is also an author. Lynn's essay: "Reflections on Power (false, lost, found, and true)"was selected to appear in the new anthology: Midlife on Fire: Risky Business. Real Stories. Women Writers, which was published in November. Lynn also has a new novel, The Writetress scheduled for release in early 2022 and available for pre-order on Amazon now.


Nat Trives—SMC alum, former administrator, SMC Emeritus professor—who is also known as "Mr. Santa Monica" in a nod to Nat's stature and involvement in the community as, among many things, the first African American mayor of the City of Santa Monica had himself and his family featured on the cover of the November 2021 issue of the Santa Monica Spotlight The article entitled "Leadership runs in the family" is highlighted with numerous pictures taken outside Nat's home in the Sunset Park area of Santa Monica. Nat has a long history with Santa Monica College starting in Fall 1952 when he enrolled as a student and became class president!


SMC Music department professor Megumi Smith was selected to present Drum Circle or Group Drumming? Is there a difference? for the 2021 YOLA National Symposium. LA Phil hosted the symposium at the Judith and Thomas L. Beckmen YOLA Center in Inglewood. The Symposium brings together educators, administrators, advocates, and other key stakeholders invested in creative youth development and progressive music education to advance the field through collective learning and dialogue.


Professor of Spanish Alejandro Lee—along with Professors Cristina Moon (Chabot College) and Nancy Meléndez-Ballesteros (Santa Monica College, College of the Canyons, Mount Saint Mary's University, Los Angeles)—was invited to present "LibreTexts and H5P: How We Created a Spanish OER Grammar Manual" at the California Community College Foreign Language Council (CCCFLC) conference on 23 October, 2021. Plus, Professor Lee was invited to present "Identidades latinas: migraciones, prejuicios y ¿(re)construcciones?"

at

Pitzer College on 27 Oct. 2021.


Film Studies Professor Sheila Laffey enjoyed time away from screens while working at Esalen Institute for a 5 day Nature Therapy/Mindfulness workshop in October led by Sylvie Rokab. Sheila was certified as a Nature Therapy Guide last year. She will have a new website for her work up at a later time!

Enjoy this three-minute link to some of the Green Screen film series events that Sheila hosted at SMC over several years. These include guest filmmakers such as the producers of Erin Brokovich, the head of Disney Nature Films, Tom Shadyac, Josh Tickell, Sylvie Rokab and many others.
* * *
SMC in Focus Volume VII, Issue 6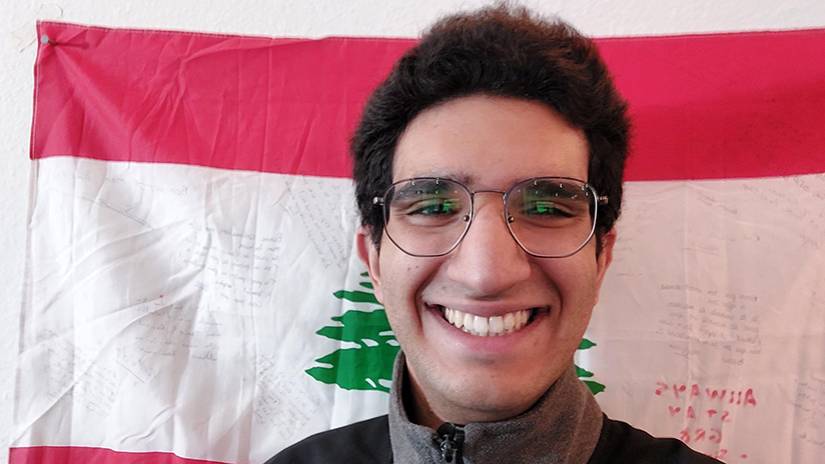 A Builder from Beirut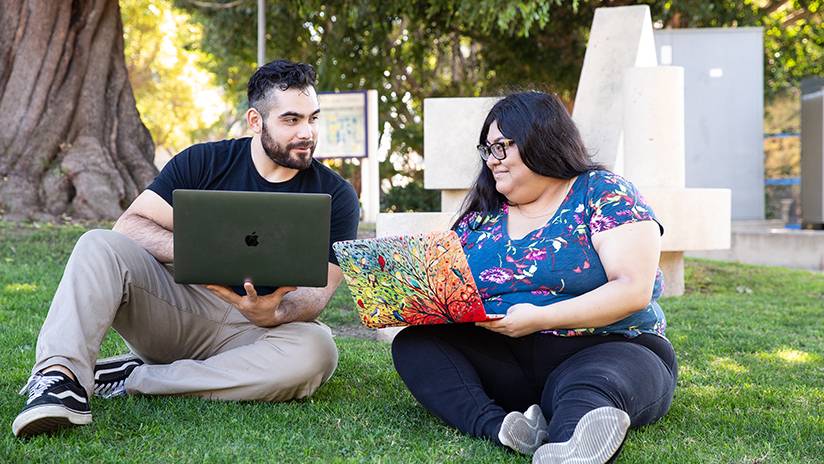 STEM of Success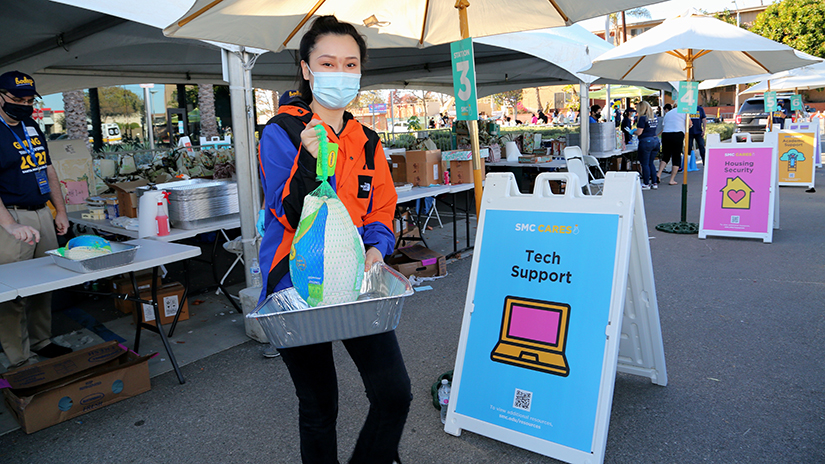 Giving Thanks & Empathy, in Action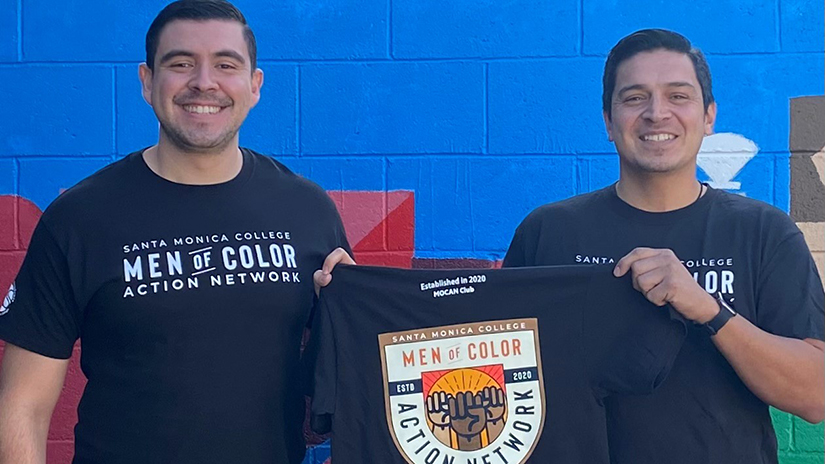 Role Models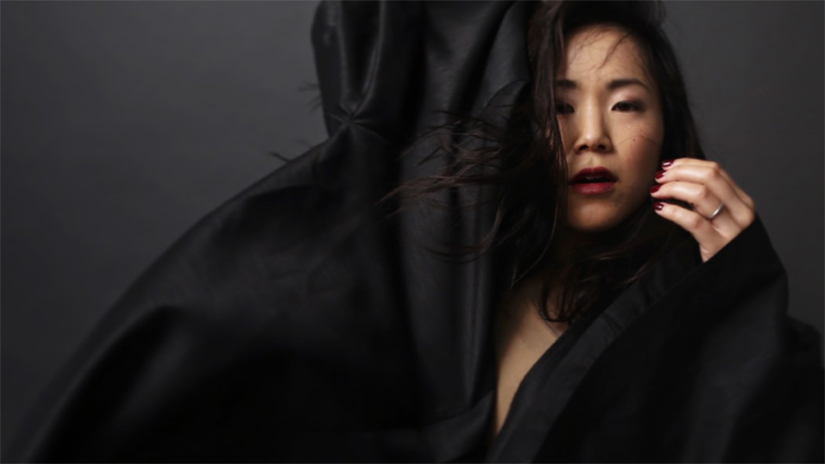 Bragging Rights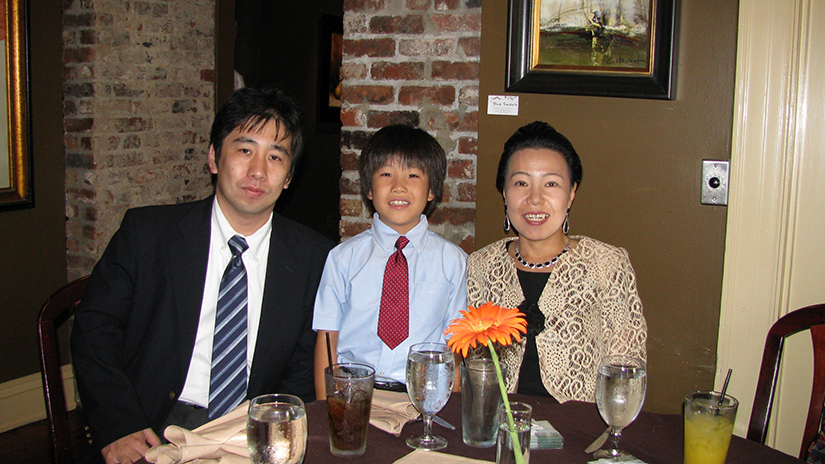 Coming Back, Looking Forward