In one of those light-bulb moments, Laphatrada Richards knew in a flash that GIS was her destiny. It happened at MIDAS, a student mathematical modeling conference she attended last year.
GIS stands for "geographical information systems"—technology used to map how human activity impacts everything on the earth's surface. GIS data analyst will be Laphatrada's fourth career—past professions have included technical assistant at a microchip factory, medical assistant in a hospital dermatology unit, and dental assistant in two orthodontia practices. The 30-year-old Thai immigrant isn't afraid of change. She'd grown up poor in Bangkok, the oldest of three children raised by a single mom working as a golf caddy.
Laphatrada was identified early as gifted, but forced to leave school at 16 due to an unplanned pregnancy.
After her son was born, she called to ask if she could return to her ninth grade class. "But they said, 'No, you're done.' In my culture," Laphatrada explains, "they won't allow girls who become pregnant to continue in a regular high school. My only option was to go to what's called a continuing adult education center."
While working toward her GED, she took a part-time job at a convenience store. Next, Laphatrada enrolled in a two-year technical school, which prepared her for clerical work in a microchip factory. It was a dead-end job with no chance for promotion, so in 2011, Laphatrada switched to medical receptionist. Her supervisor at Seriruk Hospital in Bangkok encouraged her to go back to school for her medical assistant certification, even providing a no-interest loan to help with tuition. For the next two years, Laphatrada worked in the hospital's dermatology department preparing patients for biopsies and other procedures, taking vital signs, helping administer Botox injections and other skin treatments.
Then in 2014, she decided to start fresh in New York.
"I was living with my ex-boyfriend's family ever since my son was born. I wanted to have my own place," she says.
So Laphatrada signed up with an au pair agency, and got placed with a family in Westchester, New York. It turned out to be a poor match, and she soon left for the Big Apple, where she met her future husband, Thomas Richards, an attorney. Laphatrada found work as a receptionist at a Manhattan orthodontia practice, enrolled in ESL courses through Hunter College, and went on to earn a dental assistant certificate at CUNY's City Tech campus in Brooklyn.
In 2018, her husband accepted a job with an LA law firm, and the couple relocated to Santa Monica, along with Laphatrada's son, Pat.
After four years apart, Laphatrada was ecstatic to be reunited with her child. Pat, now 13, had stayed behind in Bangkok with his birth-father's family while Laphatrada rebooted her life in America. Settling into her role as wife and mother in her new hometown, Laphatrada found professional satisfaction working part-time in a Santa Monica orthodontist's office. Until the pandemic shut it down.
Restless and bored, she decided to go back to school, signing up for advanced ESL writing classes through SMC.
"I was so scared at first," she recalls. "I knew how to speak, but I couldn't write academically."
She and Pat, who attended Will Rogers Elementary, studied English composition side-by-side. "Sometimes we shared our homework," she says, with a bright smile.
The ESL classes segued to college-level English and, later, courses in computer coding. At the time, Laphatrada was looking to retool for remote-friendly employment that would be pandemic-proof. "I talked to many counselors," she recalls. "Many, many, many, many counselors."
She couldn't believe the resources SMC had on tap.
"It's endless," she says. "All the staff, all these people that want to support you. All the programs. Like, oh my God, this school is amazing!"
She joined the STEM program, which offered her tutoring support, special workshops and early enrollment opportunities. When her favorite English professor, Wilfred Doucet, suggested she join Black Collegians, Laphatrada was puzzled: "I'm not black, so I don't know if I can enroll,'" she'd demurred. "Of course you can!" he'd responded. (A Thai student, she later learned, had once been club president.)
Laphatrada took advantage of math tutoring and meditation circles through Black Collegians. It was a STEM counselor who hooked her up with the MIDAS diversity conference, where she was first introduced to ArcGIS software. Laphatrada learned how to use maps and other geographical resources to track people infected with COVID-19 and analyze viral spread. She also discovered R programming, a scripting language for statistical computation, machine learning models and graphic visualizations.
When the MIDAS conference ended, Laphatrada had stars in her eyes. Her team's coronavirus prevention and mortality-reduction model had snagged first prize at the final competition.
"Oh, this is the one! I really want to take this path," she remembers thinking. She has since participated in her first GIS Day, an international forum where spatial-analytics pros strut their stuff. Laphatrada wouldn't dream of missing the next GIS Day gathering come November. She can hardly wait for next months' Esri User Conference in San Diego.
Her goal is to make an impact in this booming niche industry.
"GIS is key to the future of humankind," Laphatrada says, brimming with confidence, "and I plan to be a core contributor to this field."
Coronavirus tracking is just one possible application of GIS analytics. Agricultural modeling, city planning and climate mitigation strategy are among the many others. But because of her background as a dental and medical assistant—and also because she just plain likes "the idea of learning how we can live longer"—Laphatrada has her eye on a career advancing health care solutions using GIS.
Just a few courses shy of earning her general science associate's degree in June, she'll take two more GIS courses and a Python programming course over the summer at SMC, then transfer to UCLA in the fall as a geography major.
Her long-term goal: a job with Esri, developer of ArcGIS software. In the short-term, she hopes to land a 12‐week summer internship with the Redlands, Calif.-based company, a global leader in spatial analytics. If that internship doesn't pan out, her backup plan is to intern at Rincon Consultants, a GIS-focused environmental sciences, planning, and engineering consulting firm with offices in Ventura and Santa Barbara.
As luck would have it, last summer Laphatrada and Thomas bought a house in downtown Ventura. She'll have a long commute to Westwood these next two years. But whether she ends up at Esri or Rincon, the terrain ahead looks smooth and well within her reach.
* * *
SMC in Focus Volume VIII, Issue 3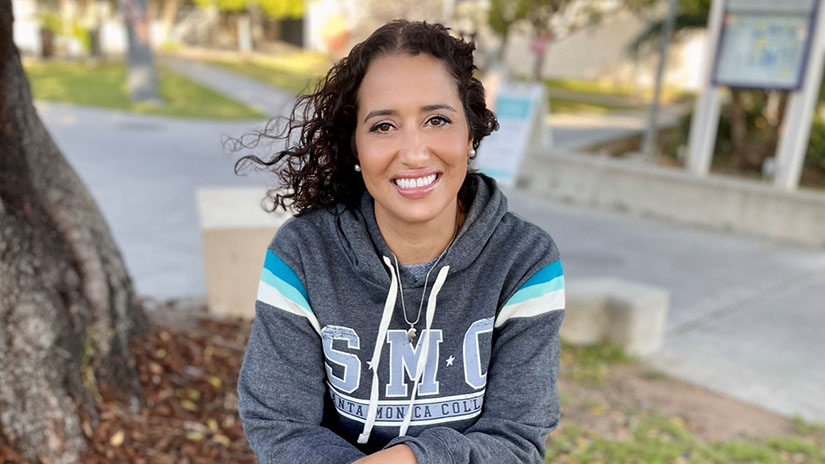 Sixth Time's the Charm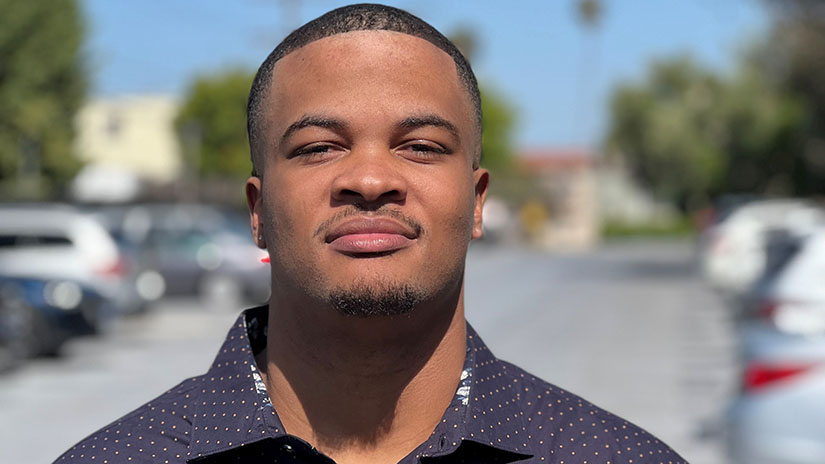 Tackling Obstacles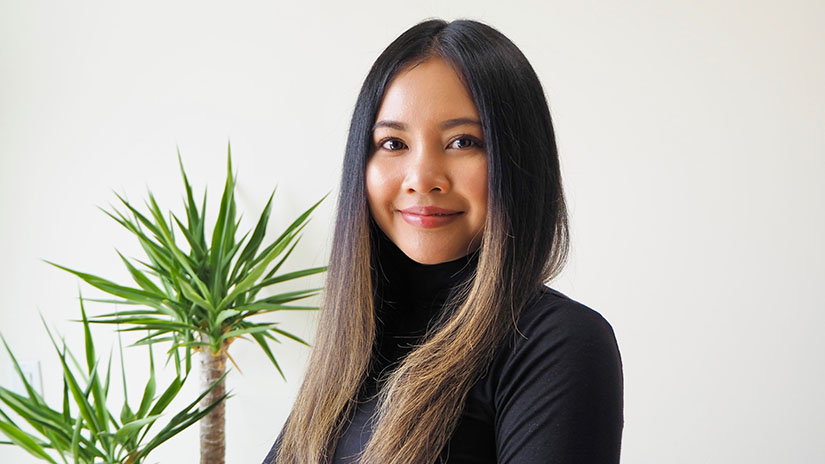 Galvanized by Geography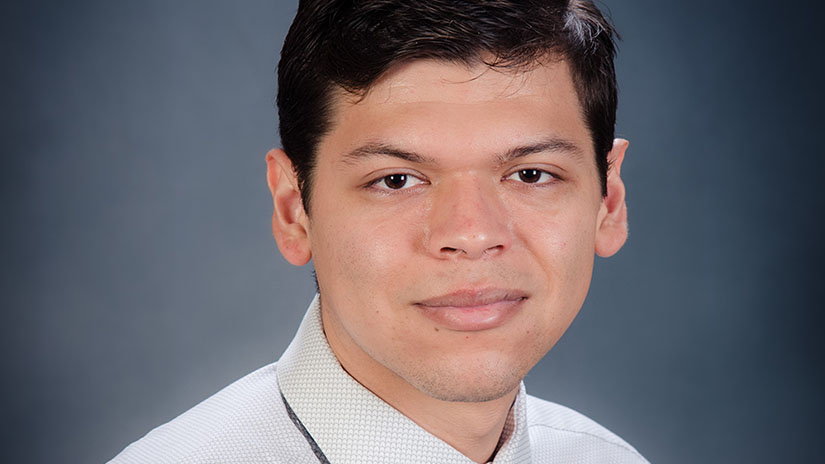 Achieving Liftoff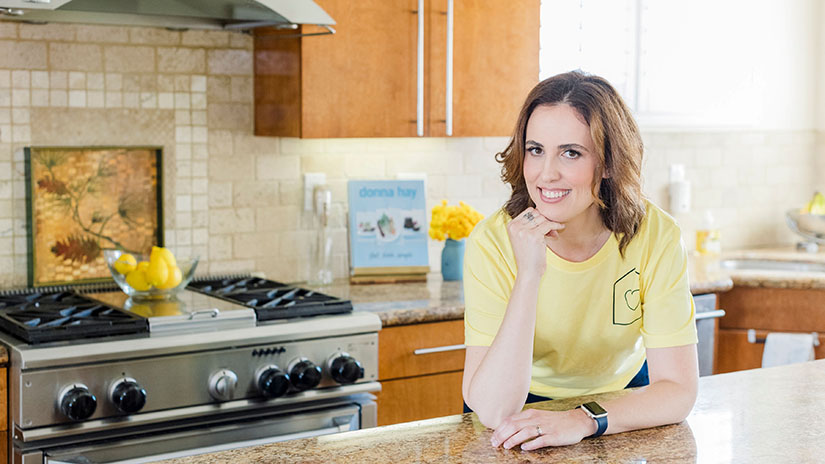 Bragging Rights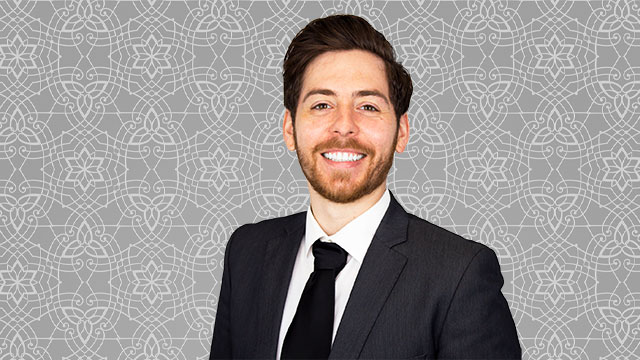 Business of Helping Others