For Khadija Backrien, it took six tries. She stumbled repeatedly but never stopped trying.
Now, after attending six different community colleges, the 39-year-old Washington native is finally getting her AS in business marketing.
"I'm so excited to earn this degree," says Khadija, who will transfer to Cal State Dominguez Hills in the fall. "It's taken 20 years, but I've always told myself: 'No matter what, I will get there.'"
Trauma and chaos have dogged Khadija every step of the way. Her mother, Janine, is American; her father, Yusef, lives in Libya. After an early childhood spent in North Africa, her parents divorced, and Khadija returned to Spokane at age 7—the oldest of five children raised by a single mom on a hairdresser's salary.
It was a difficult adjustment. "Arabic was my first language," Khadija recalls, "and I had a hard time assimilating." Her American family was deeply dysfunctional: a grandmother who doled out disciplinary beatings; a grandfather who was alcoholic; a mother who "just checked out and ran away from reality;" and four neglected little sisters.
By high school, Khadija had gotten mixed up in heavy drinking and party drugs. "Older guys were telling me I was pretty, and I didn't know how to say, 'no.'" She survived multiple rapes and endured a series of abusive relationships, resulting in four unplanned pregnancies—the first at age 16.
Her oldest daughter, Angelina, is now 22. Her youngest, Cana, is 5. She gave up a baby boy, conceived in rape, for adoption in 2003. On February 14, 2020—Valentine's Day—her other son William died of a gunshot wound to the head. He was only 14.
There have been mental health breakdowns, including a severe postpartum depression, a psychotic episode and suicidal despair following William's death, which she believes was a murder. Blow after blow, Khadija muscled on, always looking to better herself through education. Even as a naive teen mom, she'd realized that "I wanted something different for us than just living in poverty." So at 17, she went back to school for her GED and then straight to community college.
"It was tough," she admits. "I would pass one class, then I'd fail a few. It's been a lifelong struggle to obtain an education. I've gone to six community colleges." Her first taste of success came in 2013, when Khadija completed a pharmacy tech certificate program at Edmonds Community College in Lynwood, Washington. "That was a really great experience," she says. "I was taking a challenging subject, and I really thrived." Finishing the program with honors, she landed a prestigious externship at the University of Washington's Harborview Medical Center in Seattle, which segued into a full-time job as a certified pharmacy technician. She was invited to serve on Edmonds College's pharm tech program advisory board.
But two years into her promising career, Khadija was reeling out-of-control. "For a long time, I didn't understand what made my life unmanageable," she says, reflecting back. "Now I know it was the drugs and the alcohol. That's what would get me in trouble. That's why I couldn't be successful."
Periods of sobriety were interrupted, again and again, by disastrous lapses. She'd been drunk-driving the wrong way on a freeway exit the night she met her future husband. He was the road construction flagger who waved her to stop. They got married and had a son, William, but things unraveled when they both started using crack cocaine. "We lost everything," she says. "We were living in motels."
With help from their Mormon church community, they got clean and stayed sober for five years. "We were doing everything right," Khadija says. "We were blessed with a beautiful home in west Seattle, overlooking Puget Sound. The water, the sunset, the mountains…"
And then they relapsed.
Undiagnosed bipolar disease, she later learned, played a role in her substance abuse. Bouts of lethargy would suddenly give way to euphoria. "One day, I'd just wake up and want to conquer the world," she says, leading to a rush of risky behavior. "It's taken a long time, but I've gotten the help that I need. I'm on bipolar meds now."
Her marriage didn't survive the ups and downs, and in 2016 Khadija left Seattle for good. She checked into an inpatient treatment facility in Palm Springs. When she got out, she went right back to partying.
"I was all over LA being crazy. It took four rehabs: that's how out-of-control I was." After nearly four months in a Culver City inpatient rehab, she transitioned to a Venice-based sober living program. That's when she discovered she was five months pregnant with Cana. Her IUD had failed, and she'd long ago lost the father's phone number.
Again, Khadija cleaned herself up, and she has stayed clean ever since. When the baby arrived, they moved into the San Fernando Valley Rescue Mission. She got a job as a food server at Izzy's Deli in Santa Monica. She switched to Snug Harbor in 2019, where she remains a full-time waitress. She also was moonlighting as a pharmacy assistant at CVS, but was laid off as the pandemic landed. By then, she was in her second year at SMC.
Things were looking up when tragedy found her in 2020. Her son William was killed at a friend's house in Seattle. Khadija plunged into deep depression. "At first I wanted to die," she recalls. "I thought: 'I can't live with this pain. What's the point? I'm not going to be happy.'"
But she soldiered on.
"I didn't stop working, and I didn't stop going to school. It actually helped me to stay busy," she says. "I realized I wanted to go on for my son and daughters. I wanted to make them proud. William didn't have the ability to live his life, but I could attempt to live the best life I could—for him."
Khadija threw herself into her studies: a business communications class with Marlea Welton and accounting courses with Gregory Brookins stand out as her favorites. "My professors would always give resources to workshops, and I started going to everything, just to learn."
She got involved in Black Collegians. "They connected me with amazing counselors who guided me in the right direction for my goals," she says. "I received immense amounts of support, from groups offering safe spaces to discuss life's ups and downs to a referral to apply for the Peer Navigator Program."
Khadija finds her current role as an SMC Peer Business Navigator "really rewarding." She remembers how hard it was to navigate community college after leaving high school to have her baby. "It took me a really long time to figure things out," she recalls. "I now enjoy helping other students succeed at school."
In her free time, Khadija indulges her passion for yoga. She recently earned a teaching certificate in the Kundalini yoga practice.
She's also passionate about dancing. A house music fan, she follows numerous DJs. "I'm a burner," she adds, with a smile. "I go to a sober camp at Burning Man."
As graduation day approached, Khadija has no illusions about her life becoming easy. "But I'm in a really good spot now," she says. "God has lessened my burden so I can pursue finishing my education. I've got a plan. I'm close to my goal." Her immediate ambition, after earning her bachelor's degree at Cal State Dominguez Hills, is to be a sales rep for a major pharmaceutical brand.
"I'm actually really good at sales. I love to connect with people and build relationships," she says. Her long-term dream is to open a small business and launch a gun-violence education nonprofit to honor her late son. It's a safe bet she'll eventually succeed—even if it takes six tries.
* * *
SMC in Focus Volume VIII, Issue 3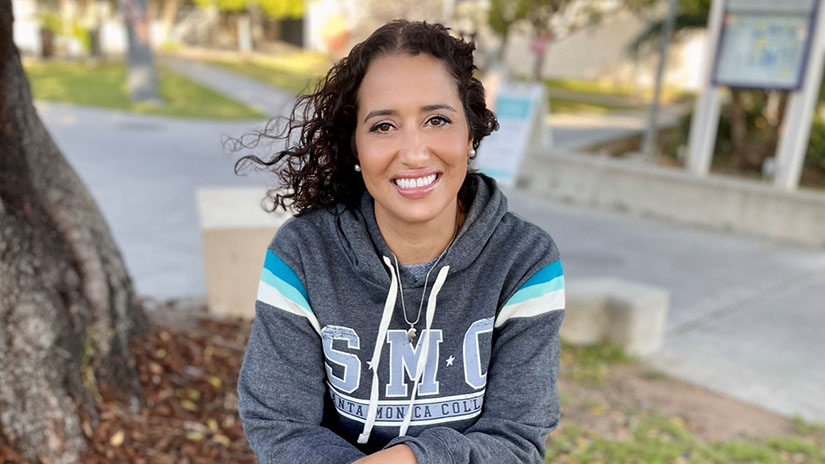 Sixth Time's the Charm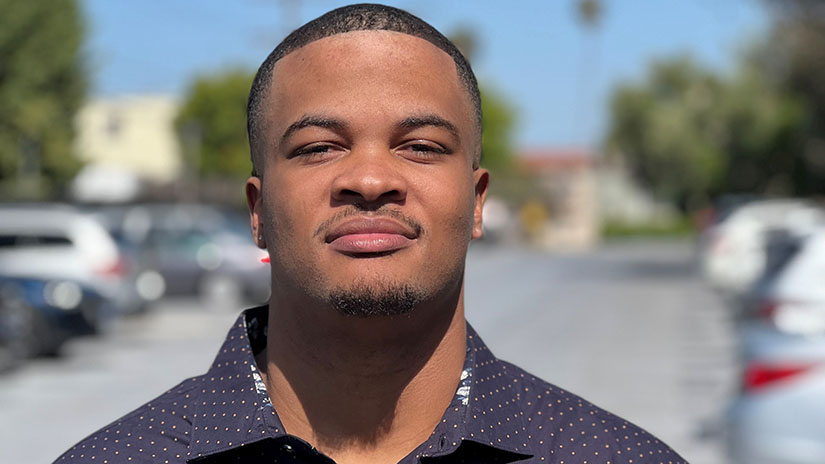 Tackling Obstacles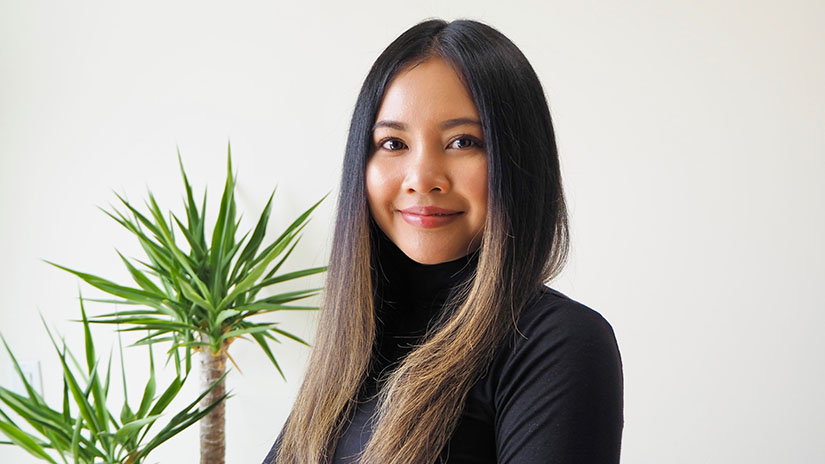 Galvanized by Geography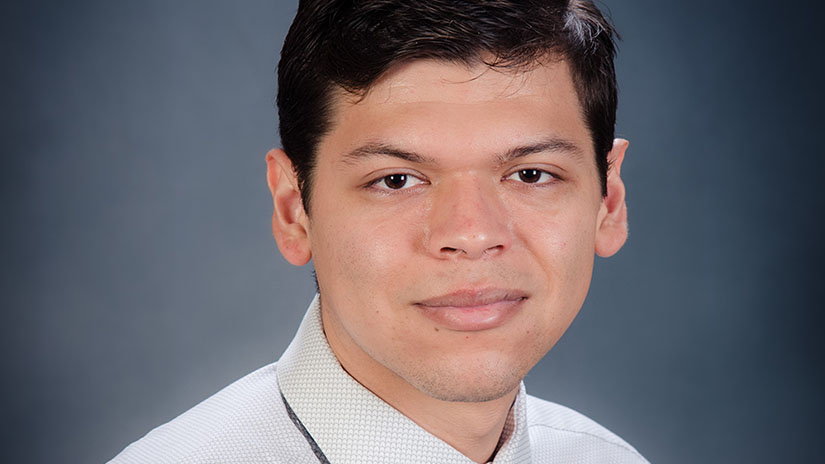 Achieving Liftoff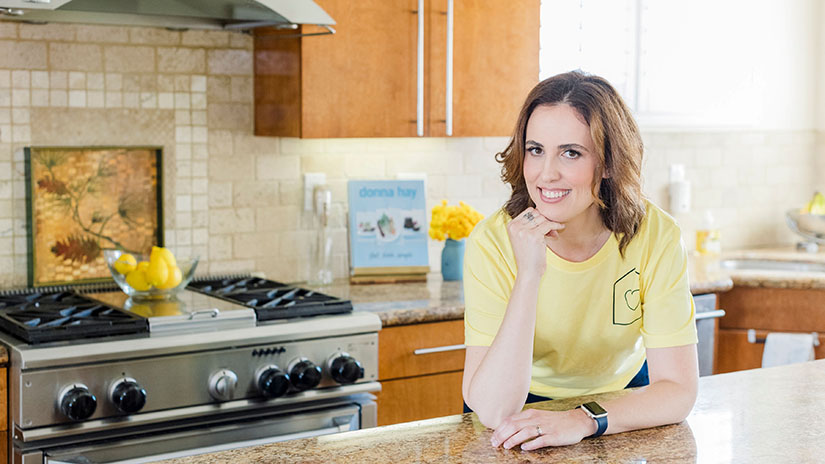 Bragging Rights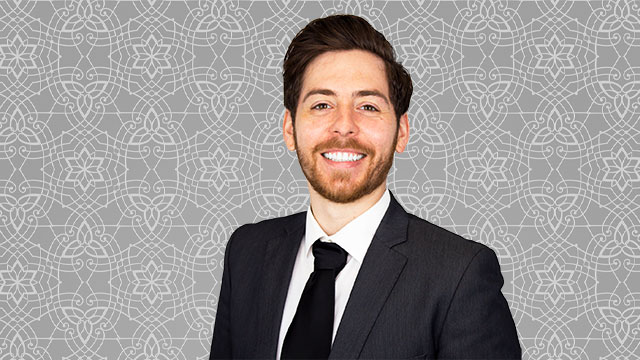 Business of Helping Others