Andria P. Denmon and Thomas Chen from the Life Science Department were awarded a $350,000 National Science Foundation, Small Projects for Institutions New to Advanced Technological Education Grant. This award will support the biotechnology certificate and degree program that they are creating at SMC, which will provide students with direct access to jobs in the biotechnology workforce. Andria and Thomas were also featured in the Santa Monica Daily Press discussing the program.


Julia Raz, who teaches in the Communication and Media Studies Department, started Golden West Organizing, a home organizing and unpacking business. What began as a side hustle has now grown it to be a lucrative, full-time venture. Her business was recently featured in CNBC. Way to grow a hobby, Julia!


Art professor Marc Trujillo is proud to share that one of his paintings have been acquired by The Crocker Museum of Art for the permanent collection and is on display


Members of the SMC Girls' Power Association (GPA) club—Denise Liu, Zhilin Liu, Feiyue Sun, Jiahong Wen and Xingyi Zhou along with their advisor & professor Delphine Broccard, partnered with Friends of UNFPA, the US national committee for the United Nations Population Fund, to deliver lifesaving sexual and reproductive care to women and girls in Ukraine. GPA raised over $2,000, helping more than 150 women!


Student Judicial Affairs Specialist Lisa Burns graduated with honors from Brigham Young University, Idaho with a B.S. in Marriage and Family Studies and received a provisional certification as a Family Life Educator on April 7, 2022. During her time at BYUI, she received two scholarship awards from CSEA, one for $4,000 and the other for $1,000. Lisa is taking a break before moving onto grad school for her MFT. Congratulations, Lisa!


Lisa Winter, Assistant Director, Human Resources, Compliance and Title IX, was pleased to report that Denim Day and the Art Department/Art created new success this year at SMC. Denim Day takes place on the last Wednesday of April, which is Sexual Assault Awareness Month. April 27, 2022 honored Denim Day with art, empowerment, and a highly enthusiastic crowd of students, faculty and staff. "Students first explored their inner voice and created art pieces using denim," wrote Lisa. "Then, individual pieces were combined into a memory quilt. Art therapist and SMC alum Saba Harouni Lurie, with the untiring enthusiasm and incredible support of Walter Meyer, Art Department Chair; Emily Silver, Art faculty; Brennan Wheeler, Art Lab Tech; Thomas Bui, Interim Associate Dean of Student Life and Project Manager for the Student Equity Center; and Lisa Winter, Assistant Director, Human Resources made the remarkable event happen."


Accounting Professor Enrique Lopez won the Intuit 100 Champions Contest. The company recognized 100 of the top educators (professors, teachers, administrators, counselors, etc.) across high schools and community colleges in Los Angeles that championed student success. Intuit recognized 100 Los Angeles county educators who are preparing the next generation for future success.


Film Studies professor Sheila Laffey—co-producer of The Revolution Generation, a feature doc which includes some SMC students—is pleased to report that the film premiered at Santa Monica Laemmle Film Center on Earth Week-end and is available on Amazon and Hulu.
Sheila also served on the jury of the Shift Your World Film Festival and worked at the Nature Therapy/Mindfulness workshop at Esalen Institute in Big Sur; she is also pleased to report that after retiring from the Communications/Film department in December, she will continue serving SMC students as an Emeritus instructor this fall! Also: check out this review of The Revolution Generation from the Santa Monica Daily Press.


Director of Programs and Activations, Ilaan Mazzini and Artistic Associate, A'raelle Flynn-Bolden from BroadStage were selected for the Arts for LA's ACTIVATE Delegates: 2022 cohort. Working to support policies and funding for the arts in LA County, Ilaan and fellow delegates spoke with LA County Supervisor's Sheila Kuehl's office to advocate for the passage of the Arts & Music in Schools - Funding Guarantee and Accountability Act. This statewide ballot initiative would increase arts funding in schools by approximately $800 million to $1 billion annually, if passed. A'raelle's conversation with Assemblywoman Suzzete Valladares from the 38th District, touched on the many initiatives such as the California Workforce Act, which would directly invest in cultivating a more diverse creative workforce with true pathways to living wage jobs.


Associate Professor of English, Ken Winkler, reissued the third edition of his book Pilgrim of the Clear Light: The Biography of Dr. Walter Evans-Wentz, the pioneer editor/translator of The Tibetan Book of The Dead. It is available on Amazon and joins Ken's An Unfinished Business, a novel about the radical politics of Berkeley, 1970-72 which was published this past fall


SMC Bike Maintenance professor Tyler Parsons, worked with his students to fix up 5 bicycles which were given to a Ukrainian refugee family (ages 12-19) that moved to LA. All bikes were fixed up by students in the class. Now, that was a nice welcome to America and a great start to Bike Month!


Thomas (a.k.a. "Tom) Chen is also pleased to share a brag on behalf of a first-year SMC student from Costa Rica, Shirley Monge, who received a travel award from the organizer of the Race Against the Clock summit to attend the conference in April, and network with hundreds of students and entrepreneurs in Oakland. Shirley was welcomed as one of our future leaders/racers to save the planet using cutting-edge technologies in synthetic biology and bioengineering. The conference featured speakers from dozens of start-up founders and CEOs sharing their experiences, career paths, and visions. According to Shirley, the conference was life-changing, and she can't wait to start her on-campus studies in the fall.


Chemistry instructor Glen "Bubba" Chung is proud to report that the following students won 2nd place for Best Technical Paper, as well as 4th place for Championship Design, Build & Demonstration in a NASA-sponsored competition: Bethany Tooley; Quentin Le Ny (team leader); Yuto Kawahara; Raaid Elmelegy; Rieun Kim; Morgan Newton; Kitty Elena Ng Lin; Meagan Harmon with Glen as faculty sponsor. "These students worked on a project this semester and last semester as part of the nationwide NASA competition known as "MINDS." Students proposed a solution to a technical problem in lunar exploration. NASA MINDS accepted the SMC team's proposal and funded the purchase of the necessary materials. These students worked tirelessly in the Student Projects Lab on the 3rd floor of the Science building to bring their ideas to life during the months of February and March."


Spanish professor Alejandro Lee is proud to report that, together with his colleagues and fellow professors Cristina Moon (Chabot College), Nancy Meléndez-Ballesteros (Mount Saint Mary's University, Los Angeles, and Santa Monica College), he presented "LibreTexts and H5P: How We Created a Spanish OER Grammar Manual" at the spring regional conference of the American Association of Teachers of Spanish and Portuguese (AATSP), Southern California chapter, on April 23 2022.

And earlier, in February, Alejandro presented "Let's take it outside: Attending to the needs of heritage language learners beyond the school setting" at the first Virtual HL Programs Fair (Hlxchange.com) on 5 Feb. 2022.

Additionally, he is delighted to share the following brags on behalf of his students:

Bill Cahalane

is the recipient of the

2022 Rebecca Anderson College Student Grant by the Modern and Classical Language Association of Southern California (MCLASC)

. Moreover, Bill's essay on queer rights in

Spain earned an honorable mention in the category of "Nonfiction Spanish Essay" at the SMC Global Citizenship Symposium. ¡Enhorabuena, Bill!

Monica Padilla's

essay

"La infinidad del mar" was accepted for publication in Palabras con alas.

Brandon Sánchez

has been selected to participate in the

Summer 2022 Project Destined Virtual Internship Program

. Moreover, he completed the

2022 Santa Monica NextGen Leadership Mentorship Program

in April and was a finalist in the category of Graphic Art for the

SMC Global Citizenship Symposium. ¡Enhorabuena, Brandon!

Heidi Kang

won "First Place" in the People category for the

Inaugural Higher Education Photo Contest

sponsored by the

American Association of Spanish and Portuguese (AATSP)

. Her photograph, titled

"Dogs and Humans of Teotihuacan",

and her submission was sponsored by Alejandro. Moreover, Heidi's

"La caravana migrante"

earned first place in the category of "Nonfiction Spanish Essay" at the

SMC Global Citizenship Symposium.

In April, Ashley "Ash" López

—who was featured in the

April 2022 SMC in Focus—

joined the top Latinx computer science students in the nation at the

virtual Latinx Student Leadership Summit 2022

. The program continues beyond the one-day summit with various mentorship and social activities. The program consists of "amazing few weeks of fireside chats, leadership sessions, tech/non tech skill building workshops, and a time to reflect on your identity and the ways you can use your individual 'Latinidad' to inspire your family, community, and university." On May 1, Ash virtually presented a talk at

The ACM CHI Conference on Human Factors in Computing Systems

which is "the premier international conference of Human-Computer Interaction (HCI)". Her talk was entitled

"Learning from Grassroots Movements to Build QTBIPOC Technofutures."

During her speech, she quoted prolific scholars and activists who have shaped her work and inspired her to create tech that serves marginalized communities and helped her critique the tech industry's promises to diversify the workforce. Most recently, Ash was accepted to the

Break Through CornellTech AI Program which is designed to help "college women and nonbinary students explore the fastest-growing areas of tech."

Ashley was also selected as one of the 41 Honorees

in 2021 of the

The 41 List,

an annual online celebration of 41 Latinx LGBTQ role models. They share their stories in personalized video interviews in English and in Spanish at

honor41.org.

Moreover, Ash attended the

2022 California Democratic Party Convention

, where she cast her vote for candidates running for Assembly and Congress. Convention special guests included

Vice President Kamala Harris

among notable speakers. Ash is the first openly LGBT person of color to become a delegate in her hometown and the youngest Latinx person to represent her hometown.
* * *
SMC in Focus Volume VIII, Issue 3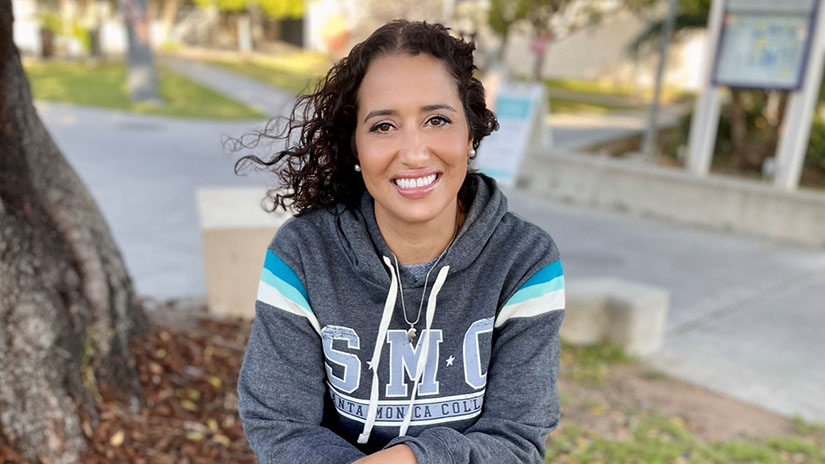 Sixth Time's the Charm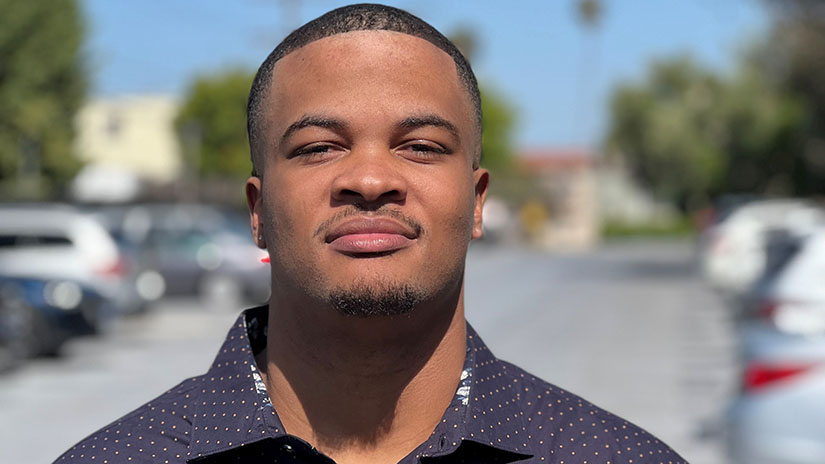 Tackling Obstacles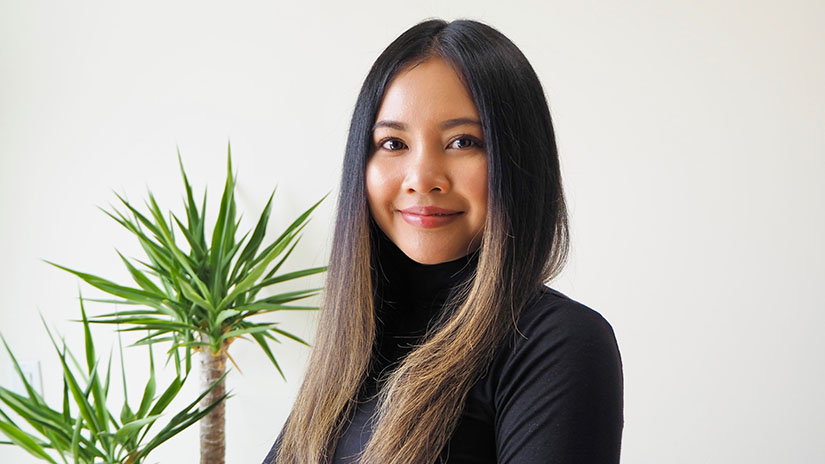 Galvanized by Geography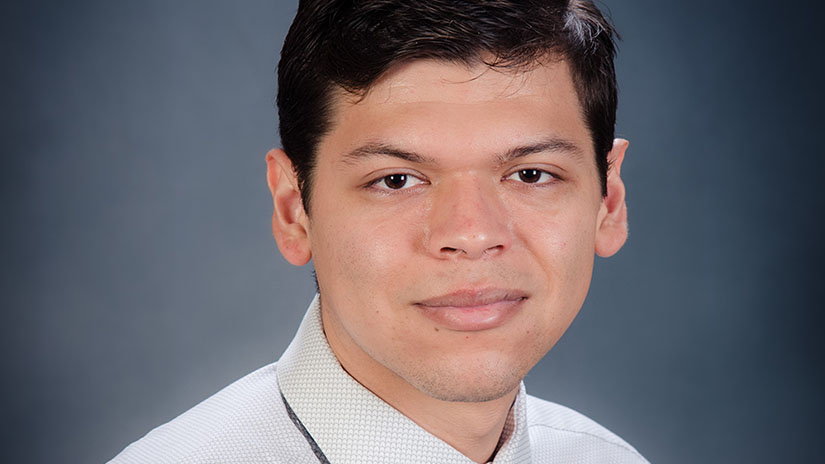 Achieving Liftoff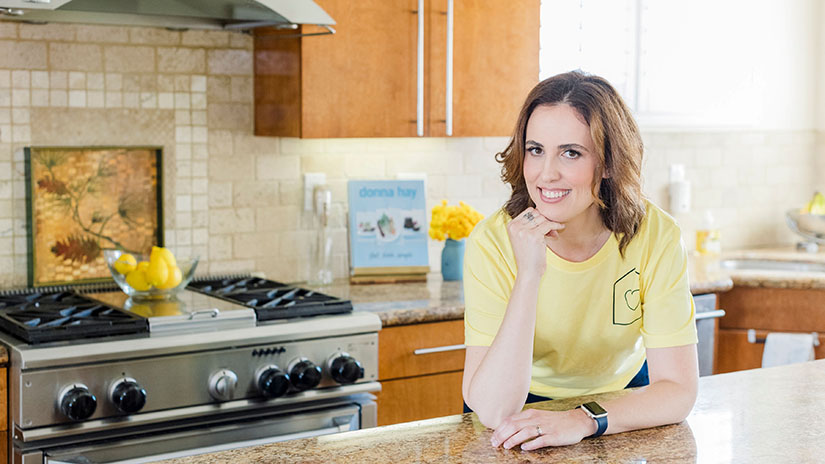 Bragging Rights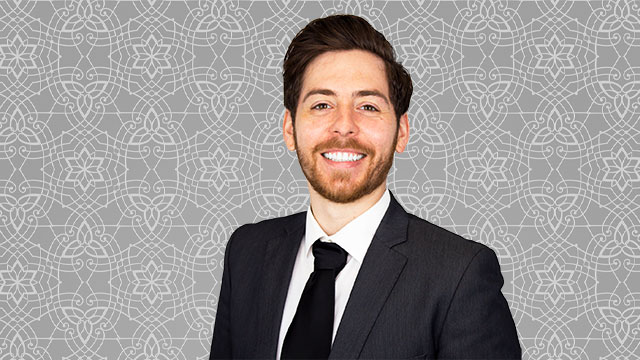 Business of Helping Others