After almost a year in LA, Devin Wu still gets a kick out of the surprised looks he gets when he opens his mouth to speak in flawless Spanish. His accent is hard to place. Locals assume he learned it in Spain. Actually, he's Ecuadoran.

His parents are Chinese immigrants who settled in Guayaquil, Ecuador, when Devin was 8. He attended the bilingual American school there, graduating from the international baccalaureate program.

At home, he spoke the family's Chaoshan Min dialect. But Devin is also fluent in Mandarin and Cantonese. All four grandparents live in Shantou, a coastal city of 5 million in eastern Guangdong, and his parents travel back and forth a lot. Both are in the import business: mom sells wholesale party supplies; dad imports Asian truck and auto parts.

Straddling so many cultures and languages, you'd think Devin would be a humanities major. But his academic interest is decidedly more concrete: as in, the poured kind.

The 19-year-old international student is in his second year at SMC, focusing on architecture. His goal is to transfer to USC's bachelor of architecture program in 2024. He's known he wants to be an architect since 14, when he got to meet one of Ecuador's top residential architects, Jannina Cabal. Like her, he hopes to design custom homes in Guayaquil someday.
*
Devin's artistic sensibility was nurtured from a tender age by his grandmother, who is skilled in shan-shui, the ancient Chinese brush landscape style. "She taught me how to draw when I was still living in China. She stood behind me and held my hand. It's pretty hard, because there's a lot of detail," he says of shan-shui, which literally means "mountain-water-picture."

All through his teens in Ecuador, Devin continued to draw on his own. Now, as he works toward his AS degree in architecture, Devin takes formal art classes alongside his GEs. He's currently wrapping up a design theory course (Art 10) and figure drawing (Art 21). He's also enrolled in English 2 and Bio 3. Elaborate sketches of molecules and proteins, drawn on his iPad during class lectures, fill his biology notes.

Devin can hardly wait for winter term, when he'll take his first architecture studio class. He's already put together a portfolio of independent projects undertaken during the tedious months of pandemic isolation.

When he first arrived, his SMC courses were virtual. "I was closed up in my apartment in Westwood, and I wasn't going to waste my time," he says. "I decided to look through YouTube and Google, and teach myself 3-D sketching and CAD."

With the return to on-ground instruction and brisk campus life, Devin hit the ground running. He joined the Alpha Gamma Sigma Honors Society, and started volunteering in an early literacy program with Words Alive. He got active in SMC Nomas (National Organization of Minority Architect Students). A recent club trip brought him to SCI-Arc in downtown, where he met LA architect and UCLA professor Neil Denari. He landed a job as an International Student Peer Mentor, working primarily with Chinese students needing help with visas and immigration-related documents.

"Most of the time, people don't even realize I speak Spanish," he says. But when fellow peer mentor Abril Olivares Nolasco of Mexico City isn't around, he happily fills in counseling any Spanish-speaking student walk-ins.

But there's more to Devin than the artistic, polyglot student of architecture. He's also an amateur chef whose favorite hangout is LA's ethnic supermarket scene. Devin experiments in both Ecuadoran and Chinese cuisines. He makes a wicked "Seco de Carne," but his signature dish is a steamed crab, sugar-infused and stir-fried in soy sauce, served over Asian noodles.

He's also athletic: "I play a lot of basketball, as well as golf and ping pong. And I love cars." Back in Ecuador, Devin bought an old beater and changed out all the parts. "I love to mess around with mechanics and electricity," he says.

These days, he has little time to indulge his many interests. On top of his studies, Devin puts in 20 hours a week at the International Education Center. But in multicultural Santa Monica, sometimes it all comes together. Like the time Devin stopped for a quick bite at a taco truck. His passion for cars, food and languages converged in one crystal moment when "they gave me a free taco because I spoke in Spanish.
* * *
SMC in Focus Volume VIII, Issue 6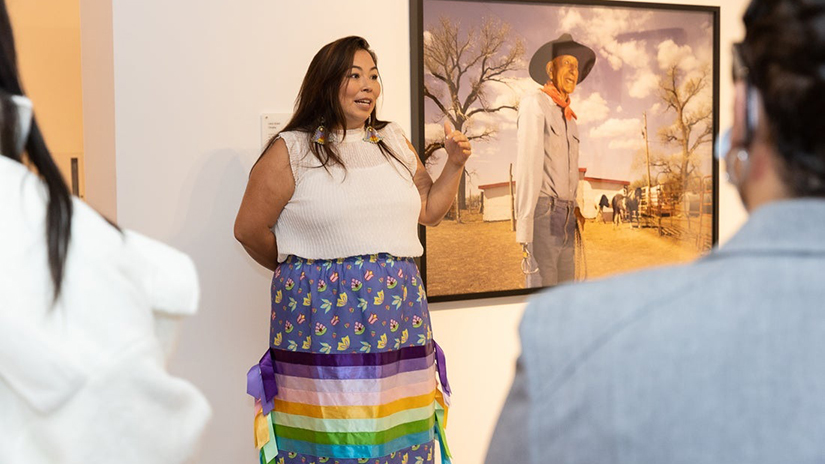 A Radical Reimagining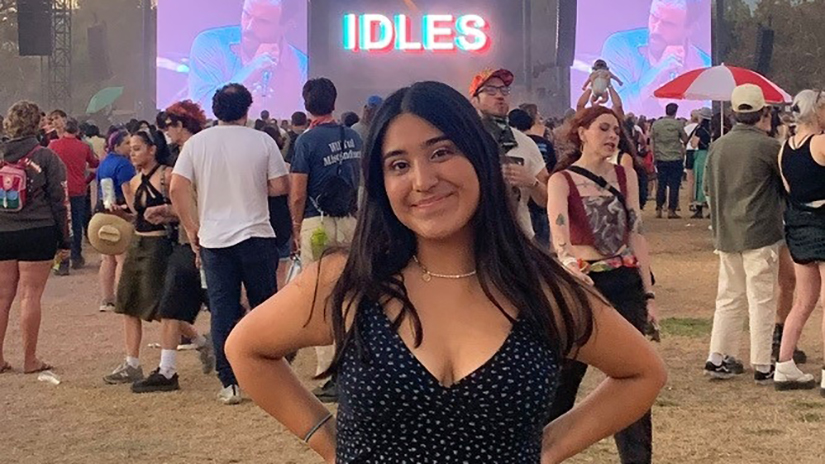 Creative Cognition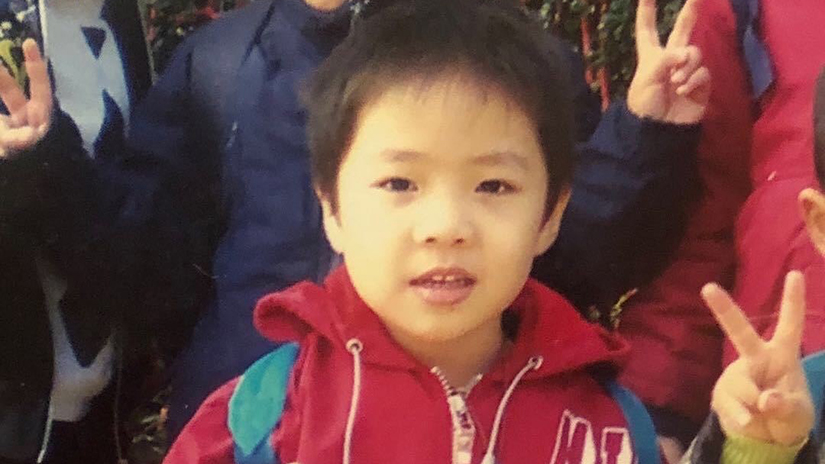 More than Meets the Eye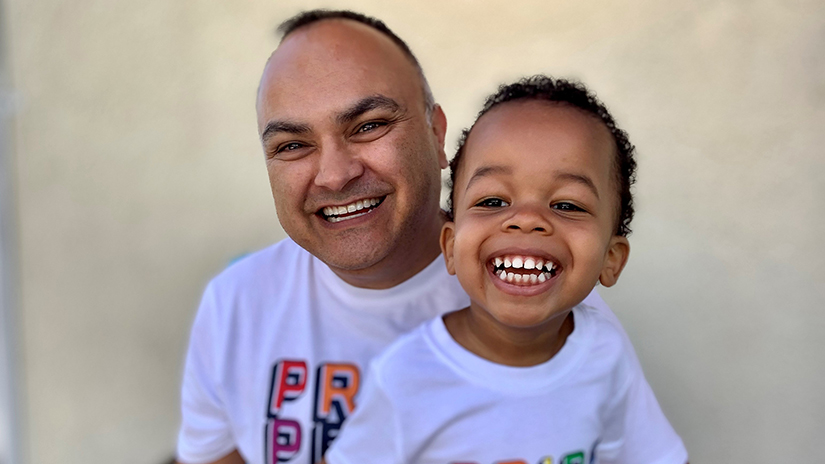 Empowerment Champion: Spotlight on Nick Mata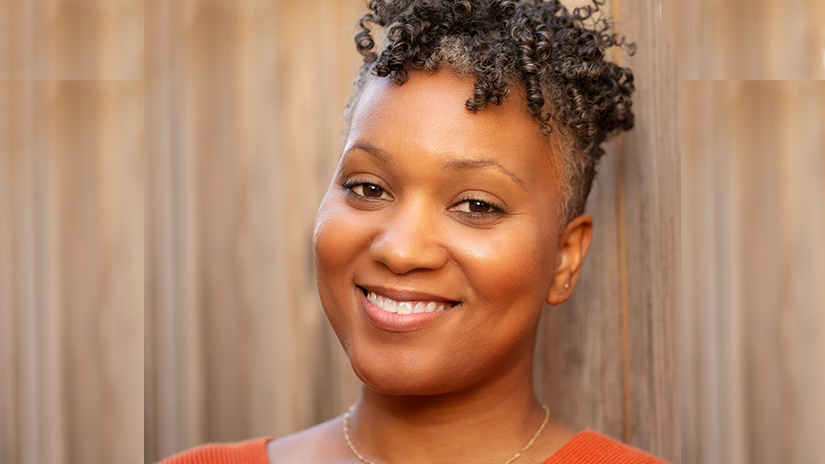 Bragging Rights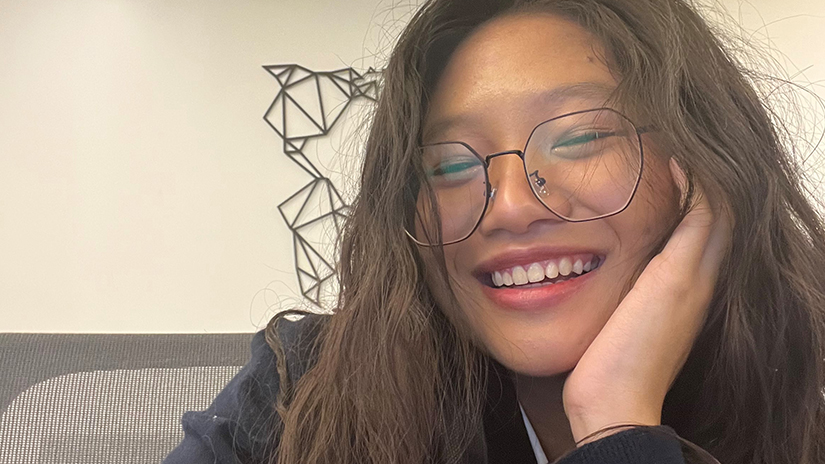 Journey to Success