When Walter Meyer took the helm as department chair of Santa Monica College's Art Department in 2019, he intended to "break down silos to place art and its history at the center of all things."
Three years on, that ambitious plan—"a synergy across campus"—is becoming reality, in no small part thanks to the social justice-driven presence of celebrated Swinomish and Tulalip artist Matika Wilbur and the SMC Barrett Gallery's new Director/Art Professor Emily Silver.
The acclaimed photographer's exhibition, Project 562: Changing The Way We See Native America, is currently on view at SMC's Barrett Gallery through May 2023. Matika—who spent ten years traversing America to photograph and make kinship with thousands of Native people—is midway through a groundbreaking yearlong SMC artist-in-residency.
The exhibition, which opened August 25, is attracting heavy traffic. Several SMC faculty have integrated it into their courses, bringing their students into the gallery and assigning exhibition-specific projects.
One of those faculty members is Nancy Grass.
"I am having one of the best classes of my entire career," says the longtime professor, who chairs SMC's Communication and Media Studies Department. Nancy totally overhauled her intercultural communications course (Comm Studies 37), a subject she's been teaching for 25 years, to center on Project 562. She got the idea while attending a Fall '22 Professional Development Day session led by Walter and Emily.
As fall semester got underway, Emily led Nancy's class on a guided experience of Project 562. Each student received an exhibition catalog filled with images, narratives and study resources. It became a course handbook. During lectures, Nancy regularly projected the Barrett's website onto an overhead screen to illustrate her points. Listening assignments included selected episodes from Matika's popular Native issues podcast, All My Relations. Instead of midterms and finals, Nancy had students integrate themes from the exhibit into portfolio projects and personal reflections. She deliberately paired students of diverse backgrounds, instructing the partners (including a dozen international students) to engage in cultural comparisons with each other and Matika's portrait subjects.
"It has been a spectacular experience," Nancy says, "The students are all in."
*
It was SMC Photography Department Chair Josh Sanseri and Emily Silver who decided on a Matika Wilbur exhibition. They admired the artist's unabashedly activist, indigenous rights-centered practice, and wanted to bring in an artist whose professional practice bridged the Photography and Art Department.
Belonging to the Tulalip and Swinomish Tribes, Matika first conceived of Project 562 while teaching at Tulalip Heritage High School located on her Tribal Nation. Dismayed that the curriculum provided Indigenous youths with no positive imagery, she packed her bags in 2012 and set out to photograph people from more than 562 Federally Recognized Tribes.
Matika was trained at The Brooks Institute of Photography, and her work focuses primarily on Indigenous representation. "For far too long Indigenous stories have been silenced, repressed, made invisible or told in a way that benefits systems of white supremacy," she says. "And those stories affect our people—because the way we see ourselves, impacts the way that we feel about ourselves. My goal, as a Swinomish and Tulalip woman, is to tell stories that can make young Indigenous people feel seen and heard. The kind of stories that I yearned for as a child. So that maybe, one day, young Native people can navigate a world that doesn't feel entitled to ask them about their pedigree, or challenge their authenticity, but rather embraces their unique Indigeneity."
Matika further said, "In this Indigenous future, our voices aren't silenced, and the ripple effect is felt in community— our bodies are safe, our children feel like their values are reflected in their education, our Indigenous languages are heard in coffee shops and the Supreme Court, ancient food ways have returned, our society places good relationality before individualism, Indigenous intelligence is valued in this world. And I believe that my job as a story teller, is to help the audience imagine that Indigenous future." Kickstarter and community contributions funded Matika's work, which have taken her to visit and photograph more than 750 communities thus far.
The Project 562 exhibition and year-long residency fit perfectly with the SMC art leadership's changing vision for the Barrett Gallery, which will mark its 20th anniversary in 2023. Emily's mission is to "refocus" the gallery as a student-centered space where social justice and restorative justice practices can be explored through the lens of art . . . that every show can start to be a living, breathing exhibition where the work is completed when the students and community are engaged and in conversation with the space and work.
Walter insists "what's on the walls is just context for what happens inside those walls. The idea is to have exhibitions that are continuously activated, with the artist being part of that. It's new for us and so different."
According to Emily, over 2,500 people and counting have walked through the Project 562 installation. And conversations bubbling up around it have spilled well beyond the campus community. The Barrett was the backdrop for a recent public meeting convened by Meztli Projects, an LA-based indigenous arts collaborative under contract with the city to advise how best to "reframe" a controversial historic mural inside Santa Monica City Hall.
Emily and Walter have invited advocates for Kuruvungna, the Tongva sacred springs on the grounds of University High School, to use the exhibition space for a gathering. UCLA's Chicano Studies department is eyeing the space as a possible conference venue.
"That's what I mean by activation," Walter says. "Usually you have a museum exhibition, and people quietly look. But we want to provide a context for social justice conversations. To open people's eyes about local indigenous connections and histories and provide a space for contemplation, reflection and action."
*
Through private philanthropy (including, significantly, a donation from Mark and Freya Ivener) and SMC departmental grants, Walter scraped together enough funds for a year-long program that covers exhibition costs and Matika Wilbur's artist-in-residency, which involves a long list of project-based collaborations with specific student-learning outcomes.
In a special "experimental gallery" class co-taught by Emily and Josh last summer, 22 students took an active role in building out the Project 562 exhibit—from framing, drywalling, and painting the display walls to printing and mounting Matika's images and descriptive panels. Emily designed the summer curriculum splitting students into teams that worked with their strengths or invited new challenges for them from life skills in building to curatorial decisions to physically printing the work.
"I never printed such large images before," says Steffaney Price, a photography and studio art major from Compton, California.
Steffaney was part of the team making 6-by-4-foot enlargements for the Barrett. "It took two people to carry them from the printer to the table," she says. "I also learned a lot about mounting and building frames from scratch. And then the whole hanging process blew my mind—the measurements, factoring in gravity and weight distribution, securing the frames to the wall."
The students also group-curated a display grid of 60 smaller Wilbur portraits filling an entire wall. They had access to pre-print editions of Project 562, which comes out next April. The 400-page photobook is published by Ten Speed Press, part of Penguin Random House. Steffaney was impressed by Matika's approachability. "She took her time with us. And she trusted us. A famous artist giving students access to her unpublished manuscript, allowing them to blend and color correct her amazing pieces," she says.
Over the past six months, Matika has traveled regularly from her home on the Coast Salish Sea to SMC for intense bursts of gallery-related activity. During one trip, she took the students to a local Tribal songfest and included them in her photoshoot of Kristen Dorsey, an incredible Chickasaw Ph.D. student and wearable sculpture artist.
In October, Matika gave the keynote address at the show's official launch. In mid-November, she returned for another busy week culminating in two major public events. Students and SMC technical staff supported Matika in producing five episodes of her popular podcast series, All My Relations, recorded in front of a live audience on a hand-built set at the SMC Center for Media & Design. Coinciding with the recording sessions was SMC's first Indigenous Film Festival featuring work by respected Native American filmmakers including Sterlin Harjo, whose Reservation Dogs was voted #1 Best Show in 2022 by Rolling Stone, New York Times, and Variety; Shaandiin Tome, whose film Long Line of Ladies went on to win the top jury prizes for best short documentary at festivals including SXSW, San Francisco International Film Festival and Seattle International Film Festival, making it eligible for the 2023 Academy Award for best documentary short film, as is Brit Hensel's film "ᎤᏕᏲᏅ (What They've Been Taught)" which debuted as part of Sundance Film Festival, making her the first female citizen of the Cherokee Nation to have a film screen at the legendary film festival, and also receiving an International Documentary Association Award nomination (Both these films were shown at the SMC Film Festival).
Also in attendance were showrunner Sierra Ornales, writer and director Tazbah Chaves, and comedian actress Jana Schmieding. Brooke Swaney, Ryan Redcorn and Jon Ayon were also in attendance. Matika's own film, One Small Thing, was also screened. The film festival brought together a living culmination of many of the themes discussed in Matika's exhibition.
*
Last summer, Oxana Safronova helped build and paint the exhibition walls and participated in the grid-wall curating process, which involved voting on image selections, arranging exact spacing, and mounting them.
"Using your hands and then using your brain—that was very interesting," says the 44-year-old Russian immigrant who describes herself as "passionate about writing, film, music and dance."
Steffaney and Oxana enjoyed the summer experimental gallery course so much that they—and two-thirds of their classmates—re-upped for independent study credits in the fall. Others, like Tafari Alan, enrolled for the first time in the experimental gallery class this semester. About 40 students are now actively involved with Project 562. "I feel so grateful just to be in this space," says Tafari, a gender studies major who is considering a minor in sculpture when she transfers next year. She helped build the faux walls behind the podcast stage and was also one of the presenters at the film festival, introducing directors before each screening. Watching Matika in action taught Tafari a lot about interacting with culturally diverse interview subjects and knowing how to tell their stories respectfully, she says.
*
And the work continues. A pop-up exhibition of Matika's work will soon travel to SMC's Malibu campus and the nearby marshes of the Wishtoyo Chumash village. Photography students, working alongside Matika to document these pop-up installations, will have a parallel exhibition of their images at SMC's Drescher Gallery. A related off-campus vinyl mural project is underway.
When Project 562 closes in May, it will travel from the Barrett to New Orleans for the annual meeting of NCORE, the National Conference of Race and Ethnicity and Higher Education. SMC faculty and students will accompany the installation and give presentations at this major conference.
*
Brennan Wheeler, who manages the Barrett's technical space, trained and supervised the students in the construction phase. Meanwhile, Josh trained and supervised the students in technical skills around photo handling, including image file management, outputting museum-quality enlargements, and mounting them alongside descriptive and narrative panels.
Emily managed the team, traveling back and forth daily between the lab and gallery. She'd also gather the students weekly to discuss the narratives in the work, curatorial decisions, planning the activations for Fall 2022 and guiding the students into digging deeper to understanding the impact of their work.
Because the students were making their own prints, Josh had the luxury of letting them loose. "If a print got messed up, we just made another one. And that happened dozens of times," he says.
Though Matika is a world-class artist and storyteller who has given TED talks and guest lectured at Harvard, her Barrett experience clearly stands apart. She calls Emily, Walter, Josh and Brennan "a dream team" and that in the many residencies she's done, this one stands out as unique. "I have never found an institution as willing to take on some of these larger issues. I feel really fortunate to have encountered Emily, Walter, Josh, and Brennan who have been willing and enthusiastic to creative Native representation on campus and to question why there isn't more Native representation," Matika said. "I think that their willingness, enthusiasm, drive, and work ethic made all of this possible!"
Going forward, Walter plans to turn these rich, hands-on experiences into a formal curriculum in art installation design and construction. Future Barrett collaborations will undoubtedly bring SMC students into contact with irreplaceable art objects where there's no room for mishandling or damage.
"That's all going to be part of the curriculum we develop," he says. "They will learn how to do condition reports, how to handle precious objects using gloves, how to pack, unpack, crate and store art objects, what type of archival material to use to prevent damage."
And Matika herself reflected fondly upon SMC, "The experience at Santa Monica College has been truly unique. The students are fantastic, and diverse, and driven and I just adore them. The staff has been supportive and I've really loved the opportunity to make kinship with folks at SMC. This work, that fights for authentic Native representation is not only essential for Native communities but for society at large. Honest representation of the wisdom, joy and diversity of contemporary Native American culture bearers inherently guides folks to overcome toxic historical stereotypes that degrade Native American existence, thereby degrading contemporary Native American life. And places like SMC are working to overcome those stereotypes, to guide students and community in a new way forward. And that is really, really exciting."
* * *
SMC in Focus Volume VIII, Issue 6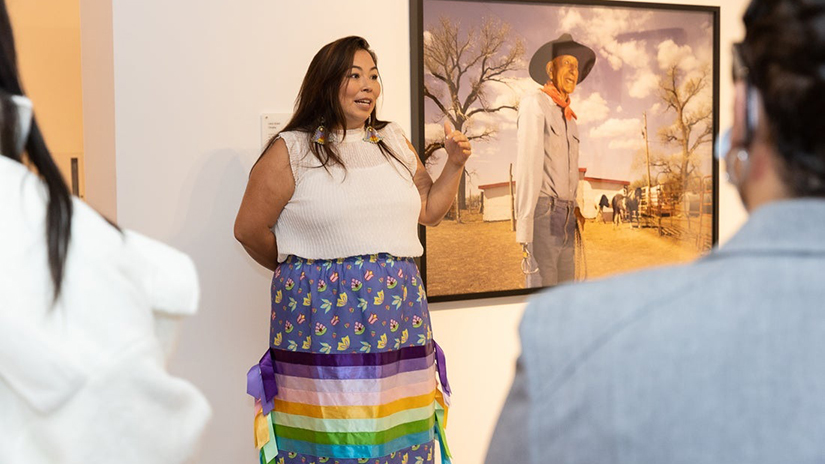 A Radical Reimagining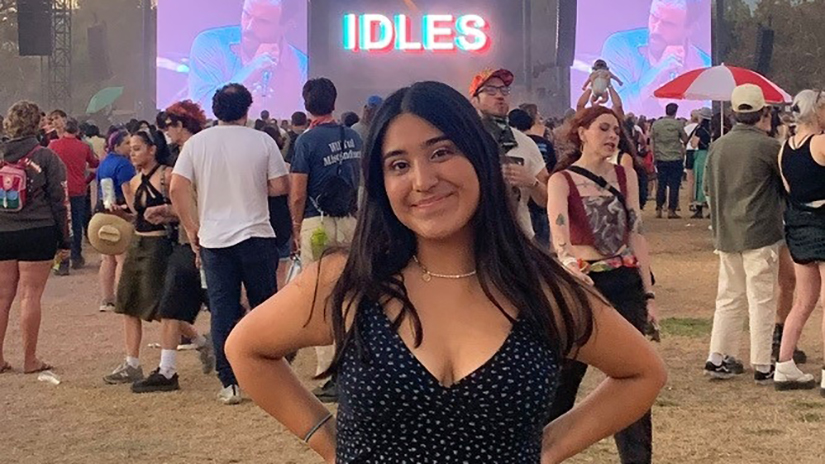 Creative Cognition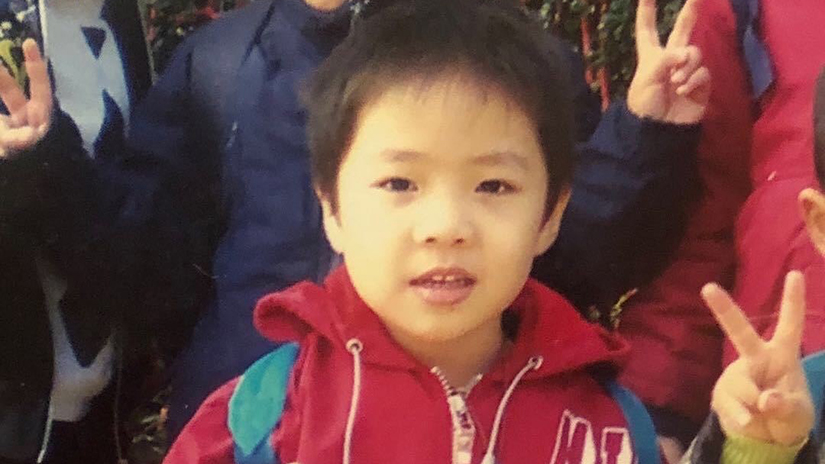 More than Meets the Eye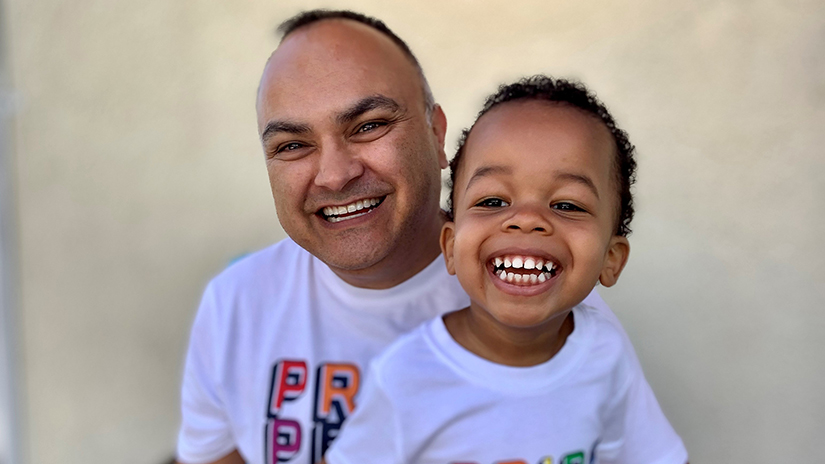 Empowerment Champion: Spotlight on Nick Mata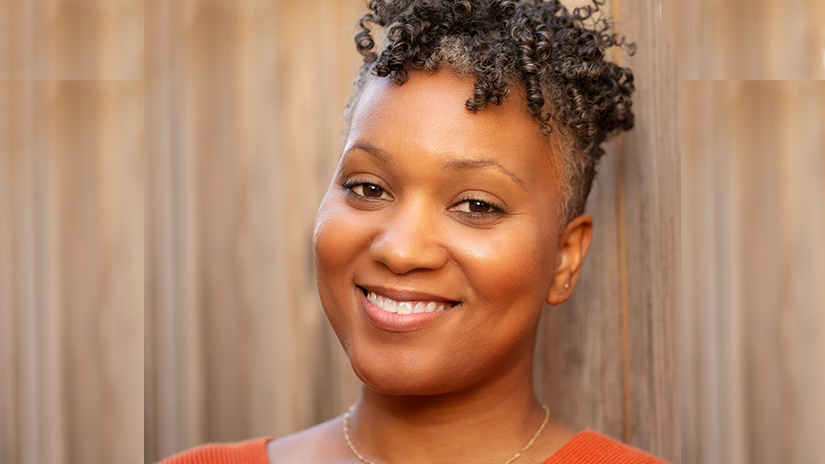 Bragging Rights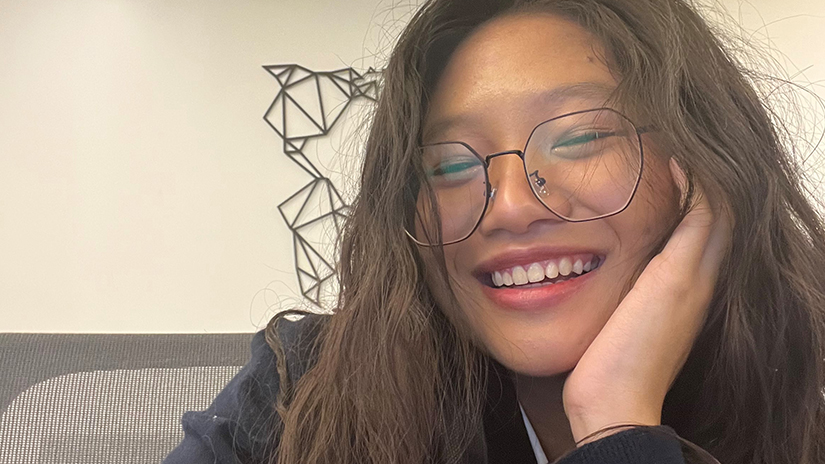 Journey to Success