It is an amazing thing when you ask a colleague—in this case, Interim Dean of Special Programs Nicholas "Nick" Mata—to think of a few adjectives that might best describe him. Then, you find out those same descriptors—caring, dedicated—align with those his colleagues and supervisor use when asked to describe him, this calm, sunny leader who exudes empathy and compassion.

With over 25 years of higher education experience under his proverbial belt, Nick oversees 11 "special programs" at Santa Monica College—including EOPS/CARE, CalWORKs, DREAM Program/Dream Resource Center, Black Collegians Umoja Community, Latino Center, RISING Program, Pico Partnership, Law Pathway, and the Veterans Success Center—though he prefers to refer to them as empowerment programs. His responsibility is immense—that of championing SMC's disproportionately impacted students, those who face the greatest societal and systemic obstacles (think poverty, racism, unjust policies, to name a few) to fulfilling their innate potential.

Aaron De La Torre, EOPS (Extended Opportunity Program & Services) specialist—who reports to Nick and is among those who support SMC students challenged by economic and educational disadvantages—says the EOPS department motto 'Over and Above' also applies to Nick's leadership style. "It's his boundless energy, compassion, and commitment to students' success and unwavering empathy and care for the staff in the areas he oversees that makes him an exemplary leader on our campus," Aaron said, adding his thanks: "Nick, thank you for being a role model for me in more ways than one!"

"Nick genuinely cares! It's that simple," agrees Dr. Debra Joseph-Locke, EOPS/CARE supervisor and Guardian Scholars coordinator. "He is not only compassionate about doing the best he can for our students, but also acknowledges each and every member of his staff. He never chastises but guides; never says no but how; he's a support to our endeavors and an absolute joy to work with. We are so fortunate to be able to call him Our 'Fearless Leader'!"

Vice President of Student Affairs Michael "Mike" Tuitasi said Nick is "compassionate, caring and a great team builder". For example, Mike wrote, Nick holds bi-yearly retreats with all of his staff and celebrates his team through on-going acknowledgements. "In addition, equity is at the heart of everything Nick touches. He truly exemplifies the mission of SMC because he understand the needs of our Black and Latinx students as well as other marginalized student populations." Plus, he adds, Nick is an "overall great person."

SMC in Focus is pleased to present this interview with this champion of empowerment—read on for a look back at Nick's personal journey (hint: he understands first-hand many of the struggles SMC students face), what he's most proud of (it involves an adorable toddler named Nico), and more (including a stint as a—wait for it—hotdogger). Our conversation has been lightly edited for clarity and flow.
SMC in Focus: How did you end up on your path to higher education, specifically, community colleges?
Nick Mata: That's an interesting question, because I always say higher education found me. I was a first-generation, low-income college student; I went to a predominantly white four-year institution straight out of high school—1,200 miles away from home—to the University of Missouri—from Phoenix, Arizona. I was also an only child, raised by my mom (my father had passed away when I was 14). So that was a huge step for me, and a huge step for my mom as well. Because it was just the two of us. Thankfully—because I was an only child—I was pretty independent. So, I knew how to wash my clothes, I knew how to feed myself, compared to my fraternity brothers who didn't know how to do a lot of that!
But in the four-and-a-half years it took to finish my degree, I experienced all the ups and downs that first-generation, low-income Latinx identified students at a mainly white institution, would face; and, you know, this was the 90s. I was not aware of the resources potentially there to help me succeed. I went on academic probation, had those roadblocks, those stumbles. But it was a student affairs professional who reached out to me one day, saw the look on my face (that I wasn't doing well) and helped me get connected. That was the turning point, literally, that's when the light bulb went off. That somebody saw me and acknowledged what I was going through, and helped me get to where I needed to be.
It wasn't until after I left the institution that I got a call, basically saying, Hey, we have this position in our admissions office—would you be interested in working at the same university? (But at the sister campus in Kansas City). And so I found myself in this recruiter position. In my mind, it was a stepping stone to something else—I was going to go on, do something else. But I fell in love—I realized I was selling higher education. And not that it really needs to be sold, but sometimes it does. I was promoting this process that helped develop and form who I was, realizing how that can really change people's lives. While I was working full time, I started my master's program.
In 2000, some friends from graduate school and I were training for the Rock 'n' Roll San Diego Marathon. We flew out that June and as I'm running those 26 miles around the city, I thought, this is a beautiful place. I think I want to live here. And literally a year to the date after I graduated with my master's degree, I packed my truck and moved out to San Diego. I didn't have a job—I just had an apartment lined up. Within two months, I got my first job at UC San Diego. And then about four years later, I got my start in the community college system at San Diego Miramar College overseeing TRIO programs.
SMC in Focus: So you were at Miramar College—how long that after did you come to SMC and what attracted you to this college?
Nick Mata: I have always been an individual to go where the opportunities arose. And so I was at Miramar College for about four years. Then I saw a similar position working in TRIO at Pasadena City College. There were [these] community colleges everyone was talking about—Santa Monica College, Pasadena. When I saw that opportunity come up, I wanted to give it a shot. The hidden part—the other part—is that I love the theater, I love movies. I thought it would be nice to be in Los Angeles where all that is happening! I applied for the job in Pasadena, got it, was there for about four years; then I got a dean position (of special programs, overseeing five TRIO programs) at Los Angeles Southwest College. While I was there, I went to a conference through the Association of California Community Colleges Administrators, and I met Dr. Ida Danzey, who was then SMC's Associate Dean of Health Sciences. She told me a similar position overseeing special programs was opening up at SMC. I applied, and next thing I know, I am in [then superintendent-president] Dr. Chui Tsang's office for a final interview. February 2014—that's when I came to SMC!
SMC in Focus: What was it about Santa Monica College? Well, other than the fact that it's in Santa Monica?
Nick Mata: I just felt like things happen here. And I really wanted to be in that environment where we were moving and shaking and doing things. But [also], for a long time, I was the person who every three or four years felt I needed a change, either in my personal life or professionally. That's how my resume [showed] a new institution every four years or so. But that helped my professional growth—when you put yourself in new environments to learn new processes and new structures.
The fact that I've been at SMC almost nine years says something else—it says that this place has really allowed me to grow and develop. And, you know, while I started out as the Director of Special Programs, here I am, the Interim Dean [of Special Programs]. I think that showcases not only the faith the institution has put in my work, but also the fact that I feel free and able to do that kind of work here.
SMC in Focus: Absolutely. You have really thrived. There may be a few readers of SMC in Focus who might not be familiar with what you do. Is there an elevator pitch—what does your job entail? What does a day look like?
Nick Mata: As the Interim Dean of Special Programs, I oversee 11 programs—I'm starting to call them empowerment programs. These programs are designed to support our low-income, first generation, disproportionately impacted students. And it really provides an opportunity for the college to showcase its commitment, especially when it comes to equity, inclusion. Especially over the last three years, slowly coming out of the COVID-19 pandemic, it is our Black and Latinx students who need additional support to either engage or reengage with the college. I can't say I have a typical day! With some of my programs I am very hands on (for example, as the Interim Dean, I'm still technically the EOPS director on record. So I oversee the day-to-day [operations] of EOPS, then also the day-to-day of some of our smaller programs, like our DREAM Program, the Law Pathway Program, or our newest program—the RISING Program for formerly incarcerated students.
I do feel a large part of my time is staff supervision, staff coaching, staff mentoring—I have a team right now of about 60 individuals that report to me, including faculty members, classified colleagues, and managers. As a college, the majority of our budget goes to salary and benefits, which indicates our commitment . . . [which is] our human resources, our personnel.
And dealing with issues—that's a whole other thing (So I may have scheduled meetings or my day planned but all it takes is one phone call, or one issue to throw everything off).
What I'm talking about is making sure to support my team, provide them the resources they need to do their jobs well. Because then that's one less thing I have to worry about. I feel like my team feels happy in the areas that they're working in. And I do lead with my heart. I tend to be flexible with my team. I always tell them, you need a mental health day, take it.
SMC in Focus: What do you love most about the work that you and your team do at SMC?
Nick Mata: What I love most is how we change lives—that kind of sounds cliché, but on a daily basis, the team meets with students, they engage with students. Sometimes very positive experiences, but sometimes they're hard experiences, right? Like, trying to connect a student to food resources or housing resources, or, you know, sometimes we have students dealing with domestic violence issues. Those are the hard days. But then it all pays off when you see that student cross the stage at graduation, when they get their admissions letter to USC or UCLA and you realize, these are all part of the ups and downs of this work. I'm very fortunate that I have a strong team in all of my programs—they're all committed to their work.
Going back to when I first started working in TRIO—[that program] is focused on helping students and families get out of poverty. And addressing poverty is a social justice issue. We know that higher education helps change that—when you know that if the mom or the father gets the degree, then it's going to change the trajectory for their children.
I think that would be my answer—that the work we do changes lives, impacts lives
SMC in Focus: What are two or three things you're most proud of, to have achieved in your life, either personally or professionally?
Nick Mata: Definitely, the first thing I would say, is becoming a father. That was a journey—it was one of those things I always knew, that I would be a father. I thought it would happen the way it happens with everyone, right—you find a partner, and you have a family. I realized that that just wasn't the case for me. When I turned 40, I realized, you know what, I blazed my own trail in every other avenue, why not blaze my own trail here? That's when I started seeking out adoption. It was funny because I hemmed and hawed and I researched everything. And it wasn't until I actually signed the contract with an adoption agency that [I realized], Okay, this is happening. It took two or three years to get to that point, with my research process and everything—because I knew once I signed the contract there was no going back. Becoming a father has changed my life—especially for me, being Latinx, being gay. Being a father to a biracial son, it impacts my work, because before I was doing all this work—sorry I'm getting emotional—for others. Now, I'm doing it for my son, Nico, too, because when he goes to college, I want him to have an environment that supports him.
I didn't think I was gonna go there [become emotional]. So that's why the work is personal. Which kind of leads to the other thing I'm proud of professionally—that SMC has given me opportunities to work with amazing colleagues, to develop programs where we saw the need. I think of the DREAM Program. There were folks on campus who were serving undocumented students, but it was in [various] pockets. In working with my equity colleagues, we [realized the] need to develop this program. It took me saying, I've got space in my area, it took [former SMC Associate Dean of STEM & Equity Programs] Melanie Bocanegra saying, I can get you funding from the equity monies—and we started putting this program together. Similar things happened with RISING, which serves formerly incarcerated students. I joined the committee [Sociology Professor] Rebecca Romo was chairing, to bring various services together; through that collaboration, we identified the need.
That's what's so beautiful about the formation of all these programs: it's always been grassroots. And so, through that, I see the beauty and the love that exists on this campus in various pockets, to really support the community of students we serve.
Those are the two things I'm most proud of, off the top of my head.
SMC in Focus: What is something about Nick Mata that would really surprise colleagues/people?
Nick Mata: Most of my team knows, but I used to be an actor. Nothing big time—community theater, plays, commercials, that kind of stuff. And I've done some playwriting—had a couple produced back in the day. There's another play within me too! It has to do with the adoption of my son Nico and so it's percolating. I'm trying to figure that out and find time to actually sit down and write it.
The other thing some people who don't know me might find interesting is that my first job out of college was with Oscar Meyer foods—I drove the Oscar Mayer Wienermobile! My first job was driving a 27 foot hot dog with two other . . . "Wienermobile spokespeople," or Hotdoggers, is what we were called. We traveled the country doing marketing and PR.
SMC in Focus: Who has been the greatest influence in your life?
Nick Mata: The greatest influence in my life has been my mother. I've been fortunate in my life, to have had some very strong women serve as mentors to me. My mother has a high school education. But she always instilled in me that I was going to go to college; my dad had an eighth-grade education, and was a farm worker. But he also instilled the same thing in me. So, I knew that was my trajectory.
Even now, when I explain to my mom what I do, I don't know if she fully gets it all. But when she comes to campus and sees where I work and meets the people that I work with, she gets a glimpse of it. I think the reason she's been so influential—even though she really maybe doesn't get what I do—is because no matter what move I made, or college I decided to apply to, she supported me. And when I hit roadblocks, she was there and listened, provided support where she could. That's crucial and links back to the core of the work we do within special programs [which is that] our students just need someone to [let them] know they're supported, that they're loved or cared for. Because that makes a huge difference. Because a lot of these students don't have that at home. And I think that's why when COVID-19 hit, it was so hard for a lot of them—because this is where they find their support, their circle of influence, their love.
And one of my first mentors in higher education is Julianna Barnes. She was my dean at Miramar College (she's now the chancellor for South Orange County Community College District). She just saw the potential in me. When you're new to a profession, that's nice—to see someone you know, a Latina [believe in you]. I was like, Okay, if she thinks I can do it, I can do it.
SMC in Focus: I imagine that though your work is joyful, it can also be stressful. So when you have a long weekend—or say, when we have holidays—how do you like to relax? Are you binge-watching or reading something?
Nick Mata: When I have time to relax, I obviously spend time with my son now that he's going to be four in January. He's very active now, needs to expend that energy—so lots of parks or going to museums, etc. I love movies and theaters so I try to get there whenever I can. As far as binge watching, I'm not a Netflix sit-down-and-watch-a-series [type]—but I will tell you one of my vices: crime dramas! All those investigative programs, like Dateline or Investigation Discovery's Murder in the Heartland, I think, because they're based on true stories? It's obviously tragedy and death, but it provides escapism for me, plus I am a little Type A. I want to solve the crime, when I have all these clues.
SMC in Focus: What are three adjectives that describe you?
Nick Mata: I feel like I'm doing my dating profile! (And they always say you should have someone else fill out your dating profile). I would definitely say dedicated. People would say that I'm dedicated to my work and to my friends and my family. That I'm forward-thinking, always looking toward how we can do things better and improve. And I think they would say that I'm a caring leader.
* * *
SMC in Focus Volume VIII, Issue 6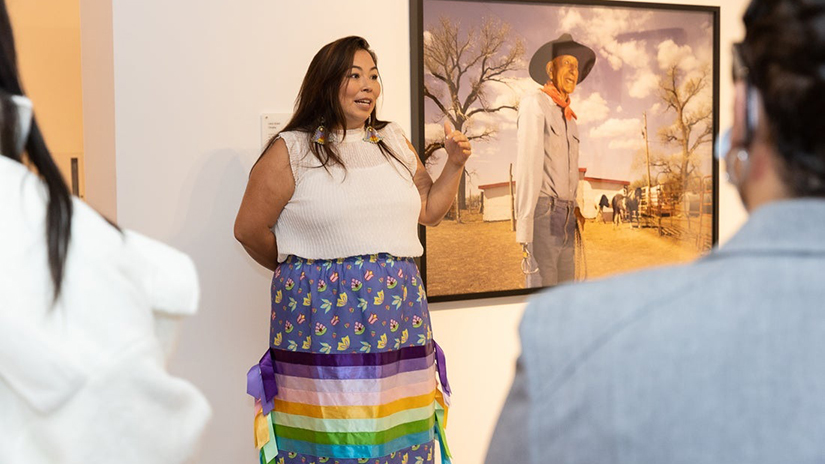 A Radical Reimagining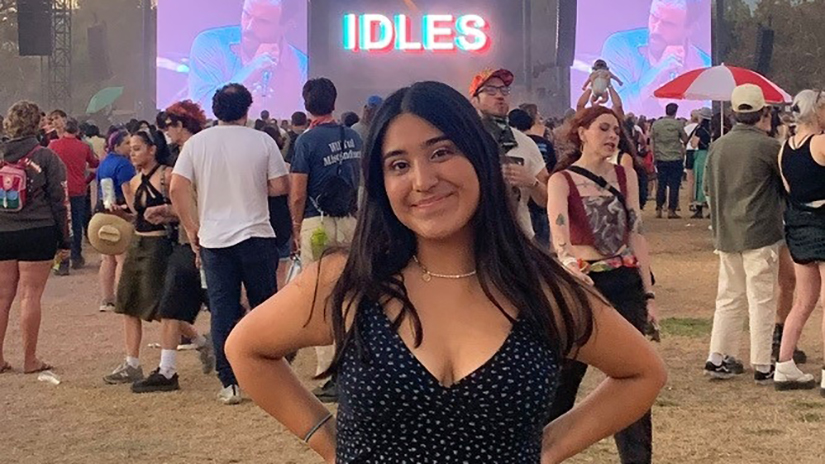 Creative Cognition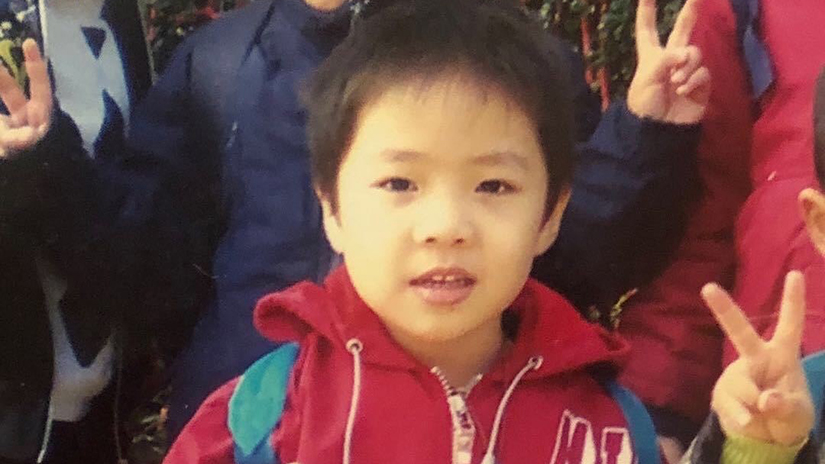 More than Meets the Eye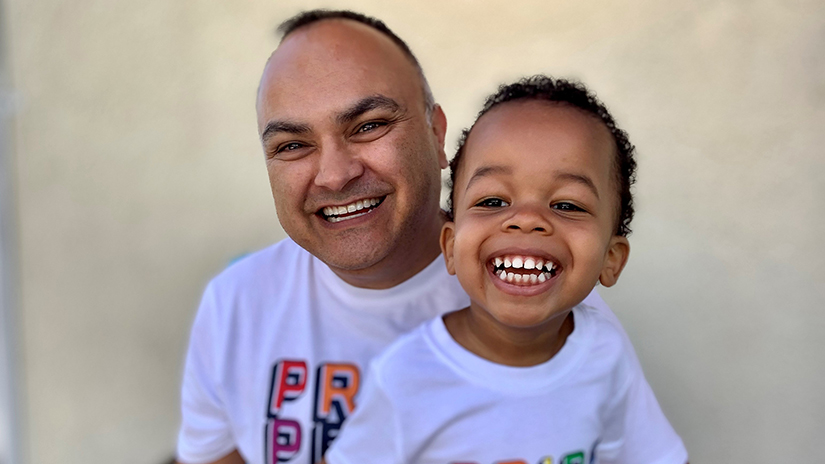 Empowerment Champion: Spotlight on Nick Mata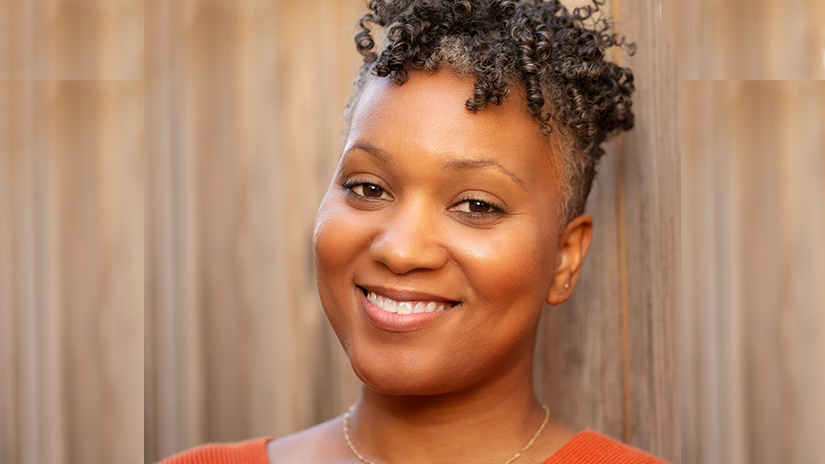 Bragging Rights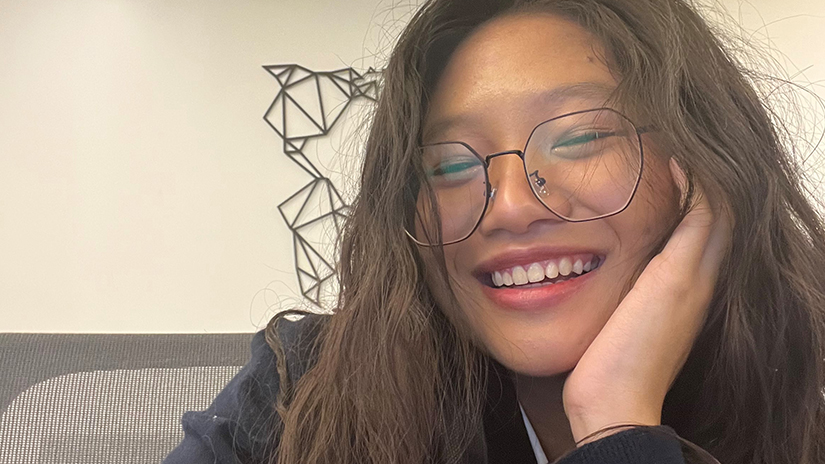 Journey to Success