Becoming a Peer Navigator:
What does it take?
Check out the job description and requirements below!
Scroll to the bottom of the page to watch a recording of a Peer Navigator Info Session.
Peer Navigators are hired in late Spring/early Summer. Applications are currently closed, but if you are interested in becoming a Peer Navigator, please fill out the Peer Navigator Interest Card below!
Everything You Need to Know
Help 1st Year Students Succeed at SMC
Mentor 100 first-year SMC students throughout the Academic Year
Proactively outreach to students via phone & email to build peer connection and offer guidance
Collaborate with team in creating community for first-year students
Design and deliver monthly workshops and/or newsletter
Meet with your students (virtually) to motivate, share your story, & offer support
Refer students to campus resources
Participate in trainings, professional development & team meetings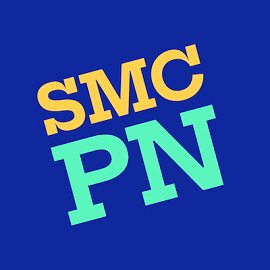 Peer Navigators Are:
Full-time SMC student (enrolled in 12+ units)
SMC Area of Interest: Arts, Media, & Entertainment; Business; Culture, History, & Languages; Health & Wellness; People & Society; or STEM.
On track to complete 24 units at SMC by end of Spring
Minimum 2.5 GPA (cumulative)
In good Academic & Judicial standing
Available to work at least 10 hrs/week during the academic year
Enjoy helping others & meeting new people
Tech and social media savvy
Authorized to work in the U.S. & eligible to work on campus
Peer Navigators Attributes
Culturally sensitive & able to promote diversity, equity, & student support
Enthusiastic, personal, and effective speaker
Comfortable helping and leading others
Strong interpersonal skills
Enjoy meeting new people
Work well in a team setting
Reliable, trustworthy & possess the ability to use good judgment
Important Details
This is a paid position for the whole academic year. Pay rate: $15/hour.
Hear What Our Peer Navigators Have to Say
Watch a recording of one of our recent Peer Navigator Information Sessions!