The Peer Online Course Review (POCR) process is a supportive peer-to-peer experience that uses the CVC-OEI Course Design Rubric to improve the design of Canvas shells for optimal student learning and experience.
Your peer reviewer will be an SMC faculty member from another department who will use the rubric to help you align your course to evidence-based practices in distance education.

The POCR process is not related to official evaluations or tenure review, but rather a friendly, supportive way to receive feedback on your Canvas shell design in a way that respects signature pedagogies of disciplines and instructors' personal styles.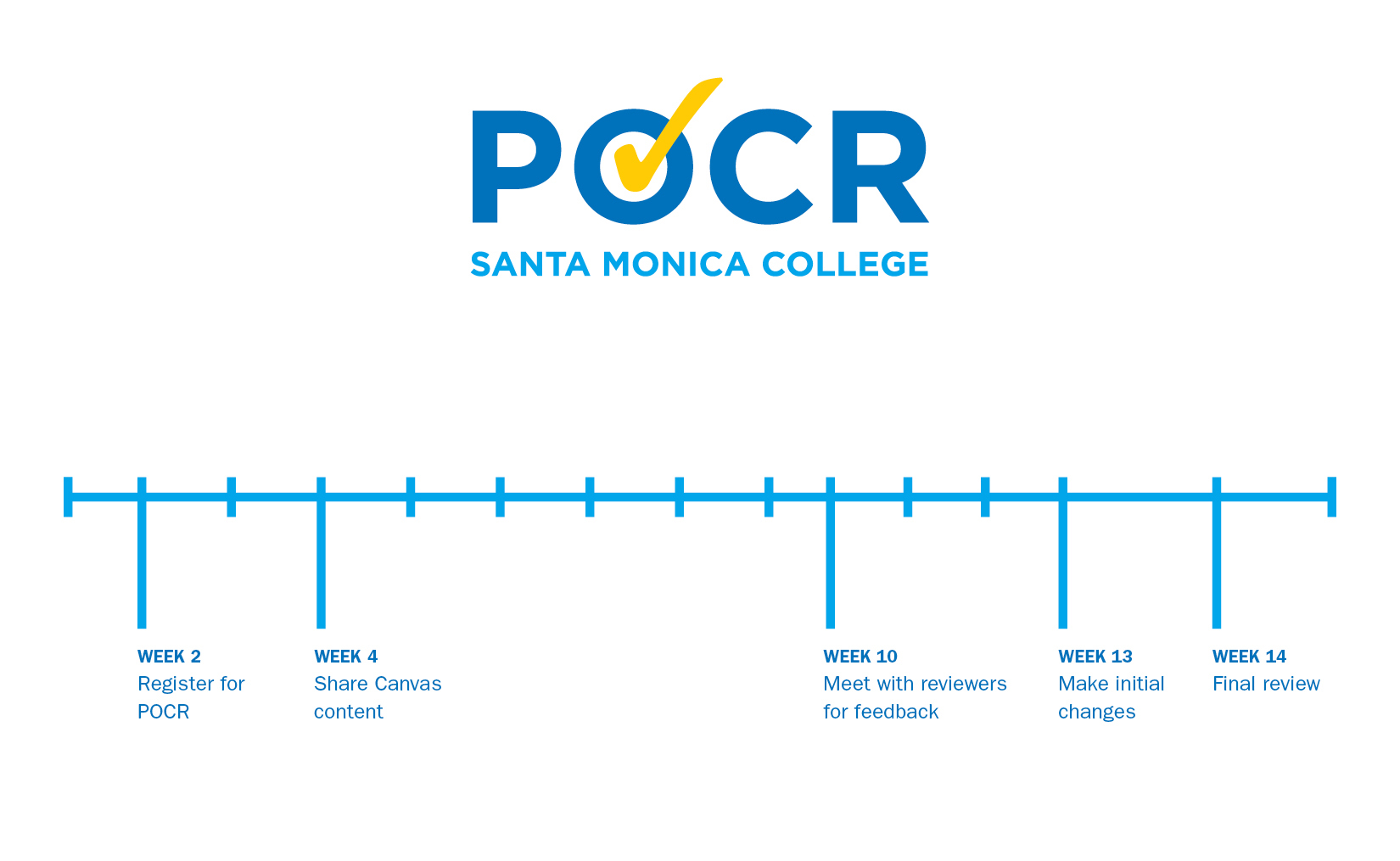 What's in it for you:
advice and support on effective, equitable teaching and course design
meet new colleagues and a community of support
a small stipend
course earns POCR badge on California Virtual Campus course exchange
It's easy to apply! Simply
complete this form
by the end of Week 2 of the semester you wish to be reviewed in.
"
The POCR was a lifeline for me as I developed a new hybrid class for the fall of 2020. My experience with Canvas was limited, and it was hard to know if my ideas for assignments were coalescing into a legitimate course offering. My reviewer nonjudgmentally offered insights on matters big and small AND there were follow up activities to make sure I confronted and resolved the issues we discussed." - Janine Poreba, ESL
For more information, please contact Joelle Adams and/or Gary Huff, your SMC POCR Leads