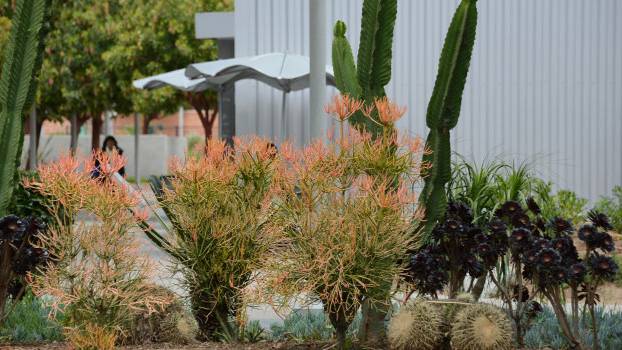 About the High School Concurrent Enrollment Program
The High School Concurrent Enrollment program at Santa Monica College allows eligible students to enroll in college courses while attending high school and simultaneously earn college credit. Participating students not only get a "taste" of college but also get a head start on their college career. Students complete assignments in the same manner as regularly admitted students and are given a final grade that is posted on their SMC official college transcript.
You can read about the program in this article by student paper The Corsair: High Schoolers Take SMC Courses For Free.
Eligibility for High School Concurrent Enrollment
Any student currently attending a California high school or a student of at least 13 years of age who has recently completed the 8th Grade and has enrolled at a future high school may apply. Please visit Apply/Starting Stepsto learn the essential steps for enrolling.
Program Fees
Tuition is FREE for all resident students physically attending high school in California; a savings of $138 to $276 for a typical High School Concurrent Enrollment program participant. Students are responsible for all other fees (e.g., course materials, books, health fee, and Student ID card (optional)). Out of state and F2 students have additional fees--classes are not free. More information concerning fees.
Advantages of Participation
According to the Community College Research Center at Columbia University, students participating in high school concurrent programs (also known as dual enrollment programs) increase their likelihood of: earning a high school diploma, enrolling and attending full-time as regular college students, persisting to degree completion, earning higher GPAs as freshmen college students, and earning a higher number of college credits than non-concurrent enrollment students.
New Program Participants
As a new program participant, you must complete all the steps noted in our "Apply/Starting Steps " and be sure to check through the rest of our High School Concurrent Enrollment site for other important information.
Previous Program Participants
A new High School Concurrent Enrollment application form is needed every term you wish to take courses. Be sure to provide us with your latest full high school transcript. You must still meet course prerequisites. Graduating seniors who have taken courses at SMC as high school concurrent enrollment/dual enrollment students are required to reapply to SMC (i.e., online Admission application at www.smc.edu/apply) in order to start as a freshman or first-time college student. Students are urged to reapply prior to April if starting in summer or fall to take advantage of the SMC enrollment priority period. Otherwise, you will miss early enrollment.