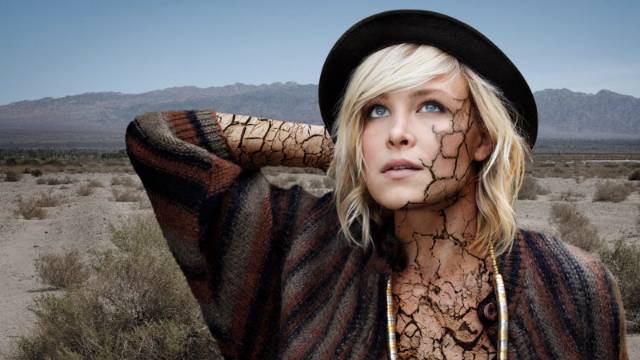 There's a secret place on campus. Perhaps you've walked by it a few times and even caught a glimpse of the magic inside: a piece of black velvet curled around a perfume bottle, metal ladders, long, dark curtains and seamlesses stacked against a wall.
It's the photography department in Drescher Hall on Santa Monica College's main campus. Morning, noon or night, you are almost guaranteed to catch sight of groups of students hanging out with their instructors, chasing the perfect shadows or trying to find the right angle on a seagull – or just enjoying coffee or instant ramen together.
"I love the sense of community I feel when I come to campus," says photography instructor Craig Mohr. "The energy here is infectious."
What brings students here is the reputation, excellence and breadth of the Photography program. A roster of professional photographers teaches the art and craft – four full time faculty and 24 part time – and students have the option of a Certificate of Achievement or an Associate Degree. SMC has more courses on photography than any other community college in Southern California.
"Honestly, it's the students that make me excited to come to work every day," says Josh Sanseri, instructor. "We have some of the most dedicated, talented and resilient students in Los Angeles. The obstacles many of them hurdle on a daily basis in order to get to class is unbelievable, and inspiring."
Josh Withers, one of the newest full-time additions, echoes the sentiment and after a long career in advertising, finds teaching at SMC a rewarding experience.
"I learn as much from my students as they learn from us," says Withers, who credits the success of the program to a solid technical foundation that has been built over decades and the diverse professional backgrounds from which instructors come.
Ford Lowcock is the department chair for Photo and Fashion. What students need to succeed in photography is what he calls an "endless supply of passion," to fuel what is first and foremost an entrepreneurial profession.
"This is a serious photography program," says Lowcock, citing examples of four-year institutions seeking out SMC students, and local industry desiring student talent. He has been busy helping organize the annual photo show which runs from May 14 to 27, and features 198 prints – featuring works from fine art to portraiture and still life and more – by 95 student photographers.
"Students don't want to leave!" laughs Lowcock. "This is home." Many former students have gone on to make a name for themselves in photography including advertising illustration photographer David Zaitz; people, children and product photographer Anthony Nex; successful celebrity and advertising photographer Matt Beard; and Sharon Montrose, who is well known for her beloved dog and cat photos and books like "Dogtionary."
"We tap some of the most talented photographers and educators in the area to teach for us," says Sanseri. "And our students' portfolios reflect their commitment and energy." So if you haven't seen the secret place yet, you now know exactly where it is. For more information, check out the photography department's website.
The 25 student photos in the slideshow above were also juried into the Annual Photo Show, showing from May 14-27 at the SMC Photography Gallery on the 2nd floor of Drescher Hall and the Pete & Susan Barrett Art Gallery at the Performing Arts Campus.