For as long as she can remember, Daniela Davalos has been fascinated by the physical world and how things worked. In high school, she joined the academic program Mathematics, Engineering, Science Achievement (MESA) to connect with like-minded students interested in solving challenging problems. That group sparked her passion for engineering.

Studying at Santa Monica College fueled this drive by enabling her to gain practical experience while widening her community of aspiring inventors. It also enabled her to hone in on her field of choice: mechanical and aerospace engineering. "Whether it's running with a prosthetic leg, flying on an airplane or launching a rocket into space — the work of an engineer is behind these innovations that drive society forward," says Daniela, a first-generation college student.

Beyond wanting to help further such advances, Daniela also enjoys engineering's challenges. "It allows me to be creative," she says.
Can-Do Spirit
Engineering has historically been a male-dominated profession, but Daniela refuses to let outdated gender roles stand in her way. "As a Latina, I'm aware that the path to success will be an uphill battle," she admits. "However, thanks to the amazing opportunities I've had at SMC, I am confident that my perseverance and grit will enable me to overcome any barriers."

SMC Adjunct Professor Jean Paul Santos first noticed Daniela's perseverance — and her academic prowess — when she was a student in his Engineering 1 class. "She continues finding opportunities to position herself as someone who will contribute greatly to the field of mechanical engineering," he says. In addition to tenacity, Jean Paul notes another powerful attribute: "She has an optimistic attitude that is contagious."

Her enthusiasm came in handy when she interned with the Los Angeles World Airports Planning & Development Group while she was still a first-year student. "It forced me to grow up fast," she recalls. "Most days I would wake up at 5 a.m. to get to the airport, stay a little late in the office, then go back to SMC to attend my calculus class until 10 p.m." The position also enabled her to contribute to her family's finances while shifting her engineering focus.

"The internship was actually for civil engineering but, over time, I realized I was more interested in the planes at the airport," she says. "So I looked into aerospace and mechanical engineering and realized that was more for me."

Daniela also became an active participant in SMC's Adelante Program — an academic support initiative of the Latino Center — as well as SMC's STEM Program, which is designed to assist traditionally underrepresented students interested in the field.
Diving In
It was through SMC's STEM Program that Daniela learned about an opportunity called Base 11 at the California Institute of Technology that provides research internships for community college students who want to explore aerospace careers. There, she met an astronaut and attended a lecture by a woman who was part of the team that took the first picture of a black hole in April 2019. "It was just amazing," she says of the overall experience. "If not for the STEM program at SMC, I never would have applied," she says.

Her project examined how underwater forces affect an underwater autonomous drone. "I created a computer simulation of that vehicle to replicate its motion under the waves," Daniela explains.

"It was such a new experience," she adds. "I was diving into a field I had no experience with." But while her research was independent, she was far from alone. "The mentors were incredibly supportive in helping me understand the equations."

The project culminated with Daniela writing a research paper and presenting it before an audience of Caltech scientists. "It was scary," she admits — but she'll also be more used to the process when addressing future audiences of experts.
Giving Back While Moving Forward
Back at SMC, Daniela applied herself to supporting fellow students as a peer mentor in the STEM Program. Jean Paul also enlisted her to help design a student project component for his Engineering 1 class — work undertaken as COVID-19 forced courses to move online.

"It was hard to develop a project that can be done remotely, since engineering is such a hands-on experience," Daniela says. "So we decided to have students build a car from items they have at home." The propulsive agents ranged from balloons to rubber bands.

As she completes her time at SMC, Jean Paul has high expectations for Daniela's future. "I am confident that, with the perseverance and grit she carries, she will be a leading contributor to the field, while inspiring many in her community that they, too, can achieve big [things]."
SMC Sisterhood
Daniela's two older sisters also chose SMC to help fulfill their professional goals. One now serves as a certified respiratory therapist at Cedars-Sinai, while the other works at a law firm after completing her communications degree at the University of Colorado Boulder.

Although her siblings each recommended SMC, Daniela only applied after checking out other programs. She initially applied to four-year universities but found they were too expensive. "I chose SMC because it was the most affordable route for me, and it turned out to be one of the smartest ideas I ever had," she says. "I feel even more motivated to succeed for myself and for my parents, who have sacrificed so much as immigrants from Mexico so that I could have the opportunities that I have today."

Daniela plans to continue her studies at either UC Davis or UC San Diego before going on to graduate school. She was selected to perform research at UCLA this summer, but then the coronavirus pandemic forced the city into lockdown. Still, that is only a temporary delay on her path to success.

"All my experiences have been made possible by coming to SMC," says Daniela, who wants to work at the NASA-affiliated Jet Propulsion Laboratory. "I don't know what I would have done without taking advantage of these programs and SMC's faculty."
* * *
SMC In Focus Volume VI, Issue 3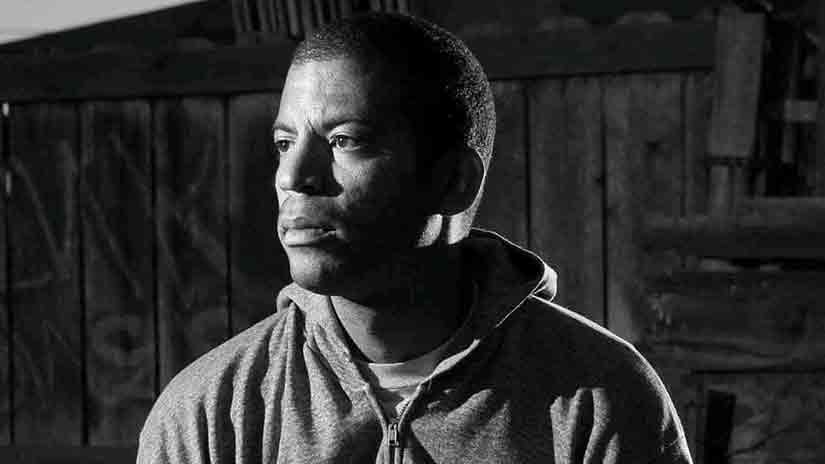 Artist's Journey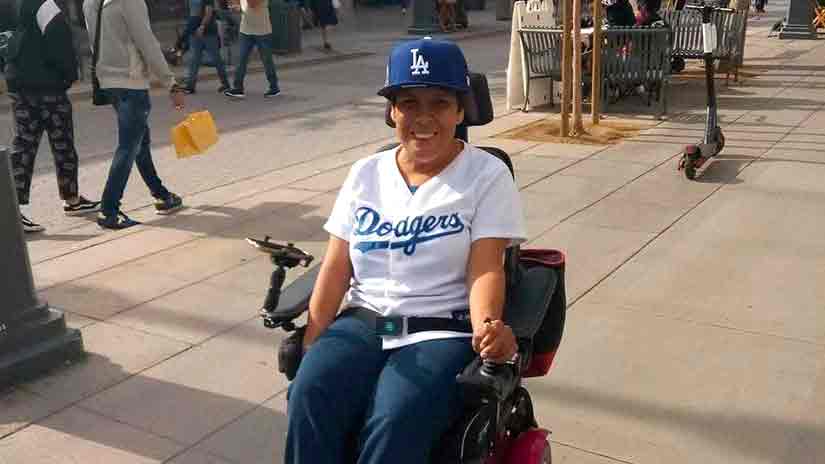 True Grit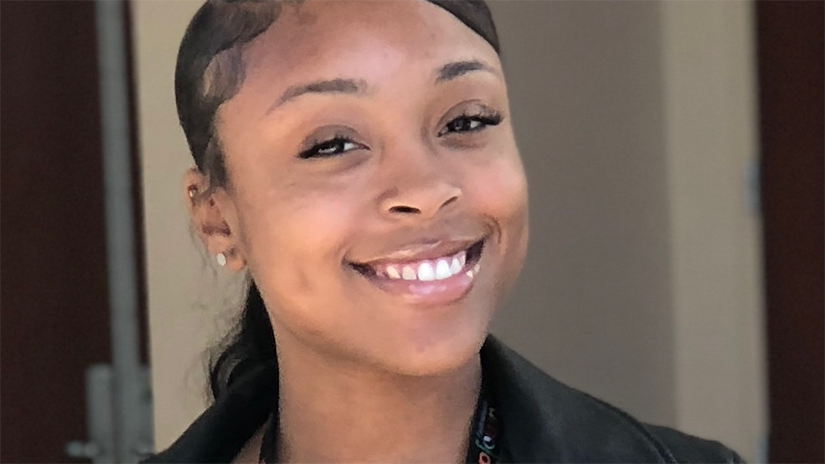 Longing for—and Finding—a Black College Experience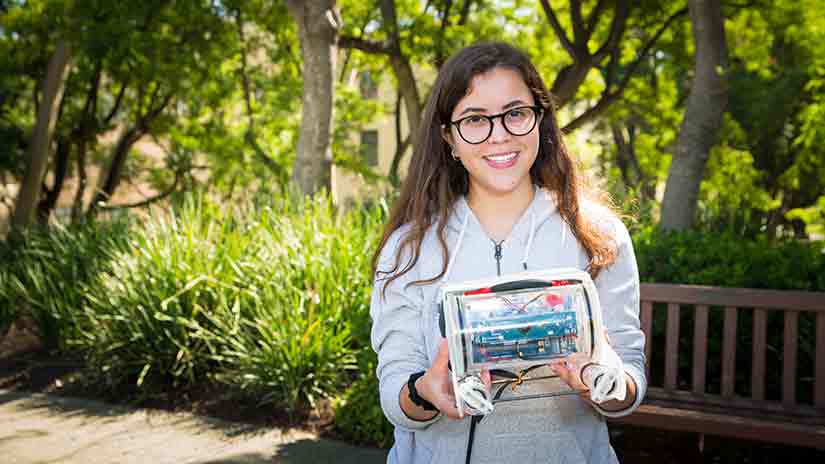 Engineering Her Future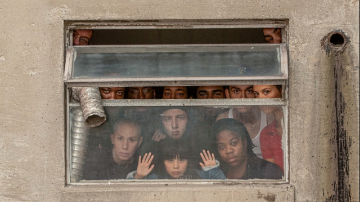 Bragging Rights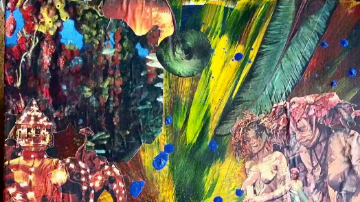 A Modern-day Renaissance Woman