Matthew Hetz, an instructor at Emeritus/Santa Monica College teaches Music Appreciation and two Piano-Theory Classes. Parma Records, with cellist Ovidiu Marinescu, picked up a composition of Matthew's: "Elegy for the Victims and Survivors of School Shootings," for solo cello. The work was presented in Parma Record's Moto Virtuo II concert in a free, on-line streaming concert on June 18, 2020. You can check out the archival recording here.


SMC Dance instructor Laura Canellias was chosen as one of the principal dancers featured in the third season of the Showtime series "Penny Dreadful – City of Angels." The series premiered April 26, 2020 and Laura was selected to perform in three different episodes! Proud to be SMC!


Sustainability manager Ferris Kawar is proud to report that although students had to pivot quickly to an online format, Earth Week—this year was the 50th anniversary of the founding of Earth Day—still attracted 500 participants. Check out a list of the events here: smc.edu/earthweek


Psychology professor Dorothy Chin recently co-authored two articles on mentoring in a special issue of the American Journal of Orthopsychiatry. The special issue, entitled "Effective Mentorship and Research Designs to Engage Underrepresented Populations", focuses on mentoring scholars from underrepresented groups. The citations for the articles are: "Mentoring the Mentors of Students From Diverse Backgrounds for Research" (Gail E. Wyatt, Dorothy Chin, Norweeta Milburn, Alison Hamilton, Susana Lopez, Alex Kim, Jacqueline D. Stone and Harolyn M. E. Belcher) and "Mentoring Asian American Scholars: Stereotypes and Cultural Values" (Dorothy Chin and Velma A. Kameoka). Additionally, Dorothy also published a personal essay in the May issue of Stanford Magazine on raising her twin sons, an essay she wrote as a student in a Memoir class at SMC Emeritus taught by Monona Wali.


Thomas S. Paccioretti, Assistant Professor of Entrepreneurship was honored as a Recognized Educator by the University of California, Irvine. His former student, Matteo Zamparini, has identified Tom as the teacher who had the most significant impact on successful entrance to, and academic performance at UCI. The university's Vice Provost and Dean Michael Dennin said, "You have dedicated yourself to helping students establish a strong personal and academic foundation. We are delighted that Matteo not only selected, but is thriving, at UCI". This is what your student had to say: 'Professor Thomas radiates what entrepreneurship is about: intense passion, an open mind, and relentless hard work. He is able to deeply understand students and guide them through the journey of entrepreneurship, making it fun and challenging, and without losing the enthusiasm'".


Photography professor Josh Withers is proud to report that several SMC students and one SMC classified staff member Patrick Connor got accepted into the prestigious annual APA 'Off the Clock' competition. This is a large photo competition among professional photographers and a great honor. Check out the winning images here.


English instructor Susan-Turner Jones—in her first semester at SMC—helped students revive an SMC Baha'i Club, which had become inactive when the student leaders graduated. To successfully launch a club during COVID-19 remote learning was "a feat in itself", wrote Susan. The club continued to meet on Zoom every Friday of the quarantine, holding a devotional gathering filled with prayers for humanity from the Baha'i writings and music; there were also council-style discussions on challenging questions with topics ranging from the current state of the world, to struggles they experience, to their own personal, academic and spiritual growth. These meetings have included friends from UCLA and other universities, SMC alum and family in India, Spain, and more. "The quarantine has allowed this to be a global experience . . . the students consider it a centering force, helping them throughout this complex time," Susan wrote.


Art History instructor Dr. Debra Wacks contributed an essay about Hannah Wilke's artwork for the museum catalogue "The Female Side of God." The book will accompany the art exhibition by the same name, which is scheduled to open in October 2020 at the Jüdisches Museum in Frankfurt, Germany.


Spanish professor Alejandro Lee was invited to join the Advanced Placement World Languages Academic Advisory Committee to the College Board from March to December 2020. This committee is responsible for identifying emerging trends, opportunities, issues, and challenges within the discipline, related to teaching, learning, curriculum, and assessment, and more.


Retired Admissions & Records Supervisor Angela "Angie" Munoz is proud to report that her son Andrés Munoz of SMC Campus & Alumni Relations graduated on August 10 from Loyola Marymount University with a Master's Degree in Counseling. "I feel sad for him and others that were not able to walk the stage but what an accomplishment for him," Angie wrote. Indeed!
* * *
SMC In Focus Volume VI, Issue 3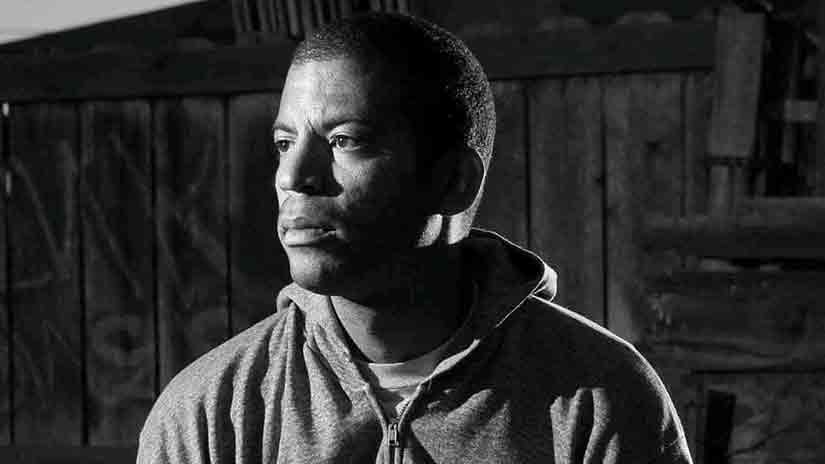 Artist's Journey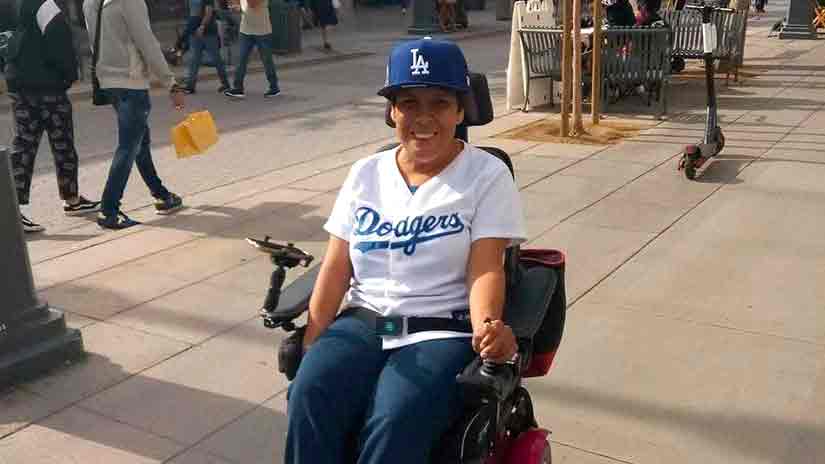 True Grit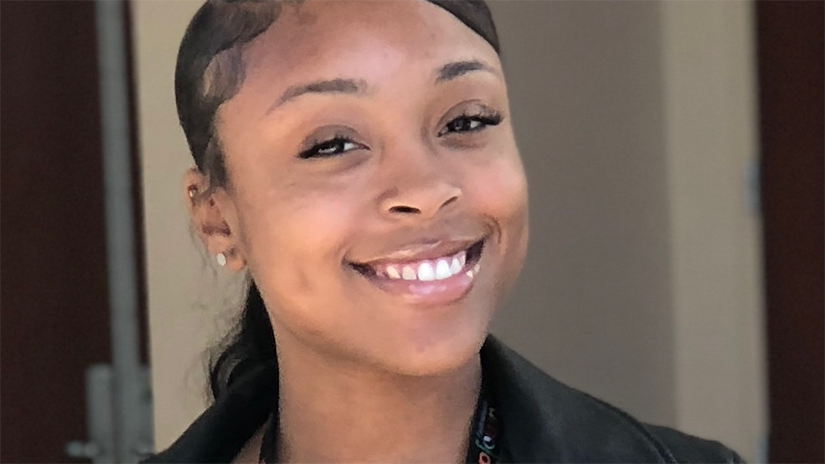 Longing for—and Finding—a Black College Experience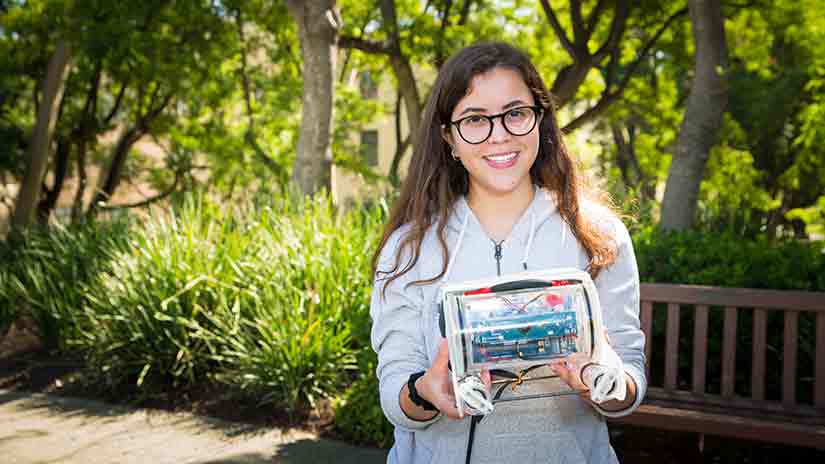 Engineering Her Future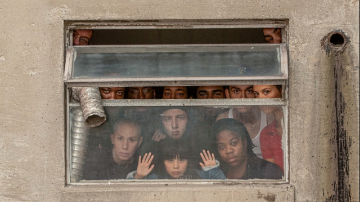 Bragging Rights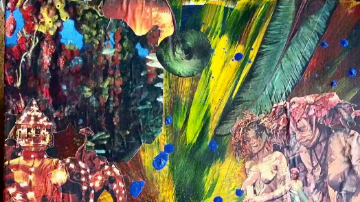 A Modern-day Renaissance Woman