A Modern-Day Renaissance Woman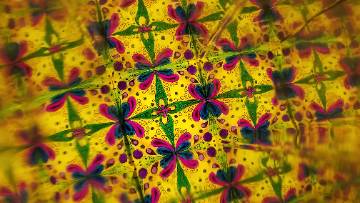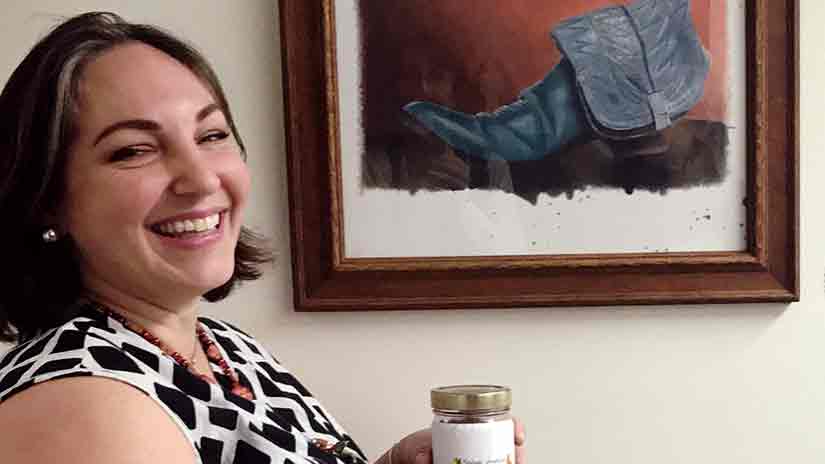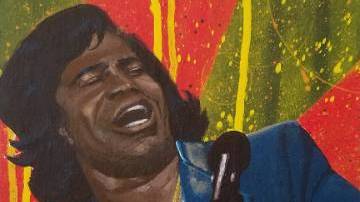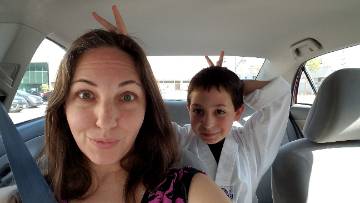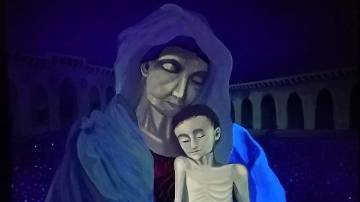 She's sung Mozart with the Santa Monica College Chamber Choir and edited web content at The Corsair student newspaper. She's practiced pliés at the barre and mingled with high achievers in the Phi Theta Kappa honors society.

A self-described "dreamer and doer," Teresa Raschilla '20 embraced the many facets of SMC life as only a Renaissance woman can.

This 37-year old Culver City resident is also a prolific installation artist, published poet, social activist and passionate educator.

On June 16, Teresa was one of eight Corsairs spotlighted in SMC's virtual commencement in recognition of having overcome significant obstacles while displaying qualities that can inspire the greater SMC community.

A first-generation student and a single mom, Teresa graduated this month with double degrees in studio art and entertainment marketing.
"It Really Revived Me"
Jessica Thomas, an instructor in the English department, nominated Teresa for the Graduation Stories honor. The two have been friends since high school, and it was Jessica who first suggested Teresa come to SMC in 2010 to hone her web editing skills at The Corsair.

At the time, Teresa was a motion-picture set painter contemplating her next career move. For nearly 10 years, she had prepped, painted, aged, color-matched, and faux-finished Hollywood scenes while supplementing her income with assorted jobs. Her colorful employment history includes photo archivist, perfume seller, custom frame builder, call center operator and technical writer.

After a semester in The Corsair newsroom, Teresa applied to join the inaugural cohort of SMC's yearlong Promo Pathway certificate program. The training, which she completed in 2011, opened the door to freelance gigs writing, editing and producing TV promotional spots. She did that for several years, while also working as a personal assistant to a talent agency executive.

Then in 2017, convinced she need a college degree to move up the entertainment industry ladder, Teresa returned to SMC intending to study business communications.

Instead, she got swept off her feet in a drawing class.

"It really revived me, re-inspired me—made me think about my whole career trajectory differently," she says.
Art for Social Change
For the past three years, Teresa has poured her heart into stone carving, ceramics and large-scale kinetic sculptures—like "Avalanche," the found-object assemblage she built from her own plastic waste collected over two months. Arranged in a 5-foot cascade, the plastic deluge engulfs a screaming tinfoil face and hands.

A large black-power fist she carved from stone is on permanent display in the art department. Titled "Mr. Smith Goes to Mexico," it pays homage to Olympic champions Tommie Smith and John Carlos, who famously raised black-gloved fists from the podium during the medal ceremony at the 1968 Mexico City Games.

"I learned that Tommie Smith was an instructor and coach in SMC's athletics department for many years," Teresa says. "That's a piece I feel really proud of."

Other works have won juried competitions, such as her blacklight-activated painting, "Um," which transforms, at the flip of a switch, a serene Madonna and child into emaciated refugees.

"Social change issues are important to me in my art," she says.

Teresa's recent performance piece, "Stolen Sisters: Prayer of Protest," addresses a wave of disappearances and murders attributed to workmen in North American oil fields preying on indigenous women.
Life's Detours
Looking back, Teresa's art vocation should have been obvious long ago .
She had the Bohemian upbringing one would expect of an artist.
"I grew up in our family commune—my mom, two of her sisters, their husbands, my brother and me, all together in my grandparents' house in Culver City. (She still lives there, with her mother and an aunt.)
As a teen, Teresa threw herself into Culver High's theater scene. She also sang in the school choir, enjoyed drawing but paid little attention to academics. After graduating in 2000, she enrolled in fashion school but dropped out in her first semester and joined IATSE Local 729, the set-painters' union.
Life forced her to take some detours. In 2006, Teresa moved up north with her husband, a graduate student at Humboldt State University. She spent two years working at a bank near Eureka. When they returned to Southern California in 2008, she was pregnant with her son, Thomas. The marriage didn't last, and Teresa and Thomas moved back into the Culver City family commune. In 2016, she became a full-time caregiver to her 93-year-old grandmother during the last year of her life.
"I've Been Lapping It Up"
At SMC, Teresa rediscovered her passion for art and found her destiny.

"It feels a little bit backwards, but I really appreciate what I'm learning now in a different way than I would have at 19. I was not a good student in junior high and high school," says the SMC honors graduate with a 3.7 GPA. "Being part of PTK—that caliber of ambition—is something I wouldn't have aligned myself with back then. It wasn't my world, but I'm really glad to be a part of it now."

Today, she is a scholarship student: her 2020 awards include the Jason Meiojas Art Scholarship and the Enid Lang Memorial Scholarship, both through the SMC Foundation.

And Teresa has taken full advantage of her academic opportunities.

When she realized the coursework she'd completed in her Promo Pathways certificate program put her within striking distance of a second A.A. in entertainment marketing, Teresa promptly enrolled in the two missing courses. Her general ed courses in psychology sparked an interest in art therapy, which eventually shaped Teresa's present goal of becoming a middle school fine-arts teacher.

Come fall, she will transfer to UC Irvine, where she'll complete her artist's training and then pursue a master's in education with a teaching credential.

"Middle school was an age when I really struggled," Teresa recalls. "The only thing I clung to at the time was arts programs. I would love to provide that to young people who feel they have nothing else."

She got her feet wet last fall, volunteering as a teaching assistant at Franklin Elementary School through the P.S. Arts program. The semester before, she was a writing coach through Young Storytellers at La Ballona Elementary in Culver City.

Reflecting on these and other experiences, Teresa feels grateful but a little sad to be graduating.

"It's hard to leave," she admits, "because I have felt so deeply supported by the SMC faculty and staff. The art department, the dance department … really every department … I have been blown away by the experiences I've had. Every single class I've walked into, I've been lapping it up. I've gotten to see how really wonderful the instructors and students are. I'm very, very lucky."
* * *
SMC In Focus Volume VI, Issue 3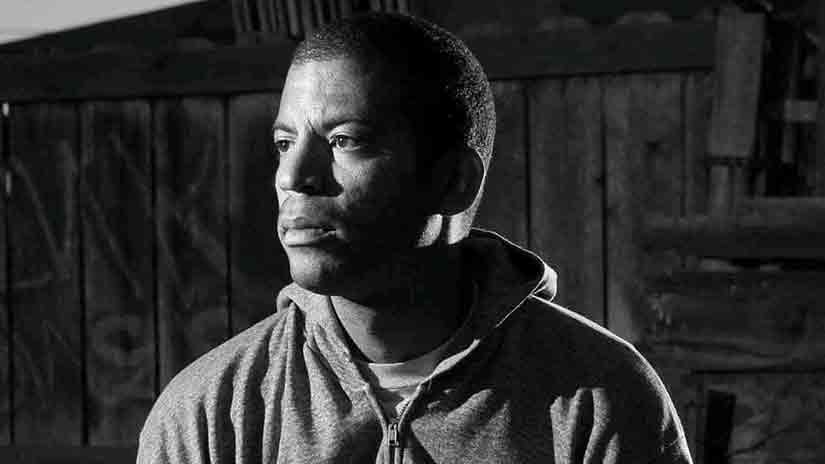 Artist's Journey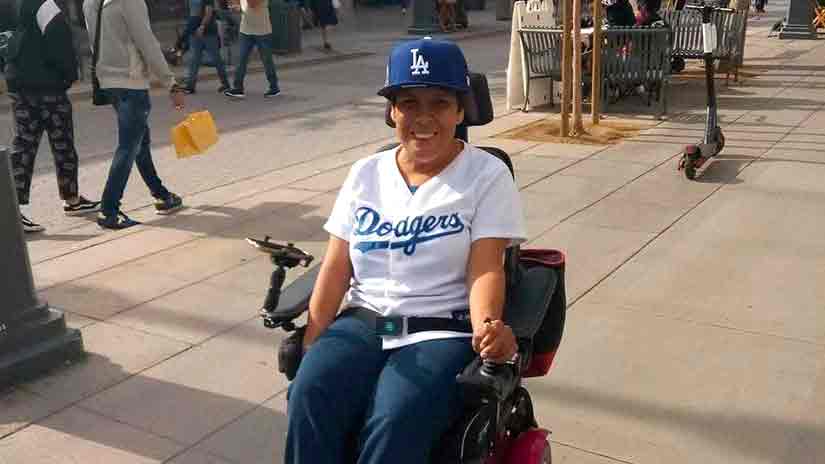 True Grit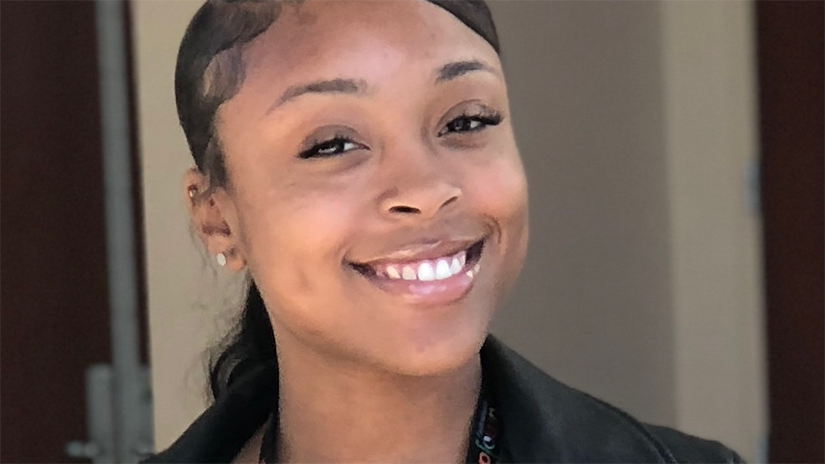 Longing for—and Finding—a Black College Experience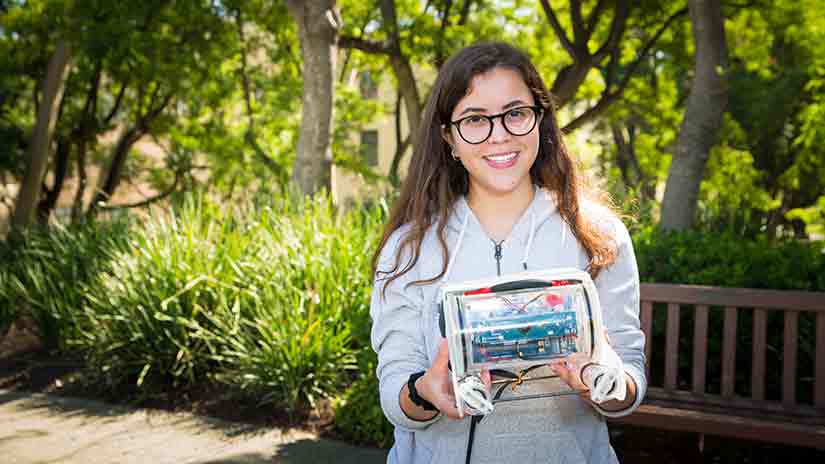 Engineering Her Future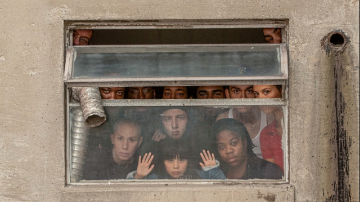 Bragging Rights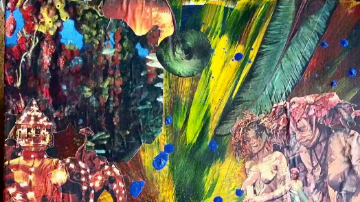 A Modern-day Renaissance Woman