About Us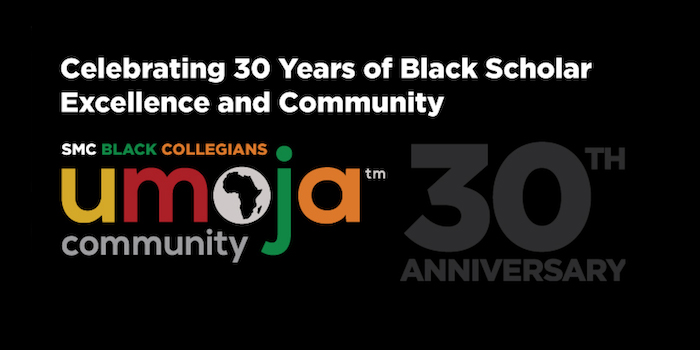 Celebrating 30 Years of Black Scholar Excellence and Community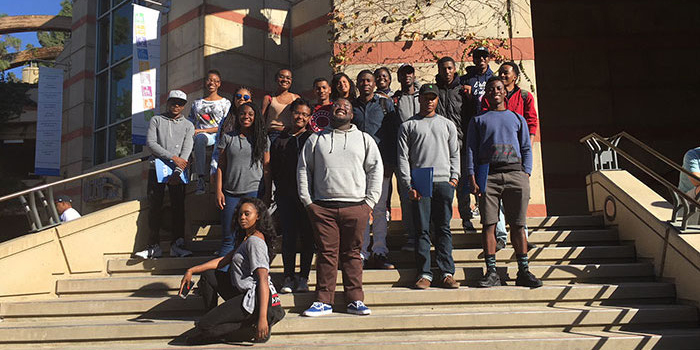 BCC Students on a trip to UCLA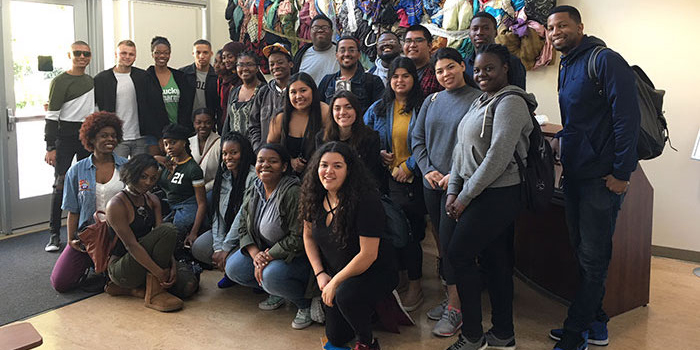 BCC Students on a trip to CSU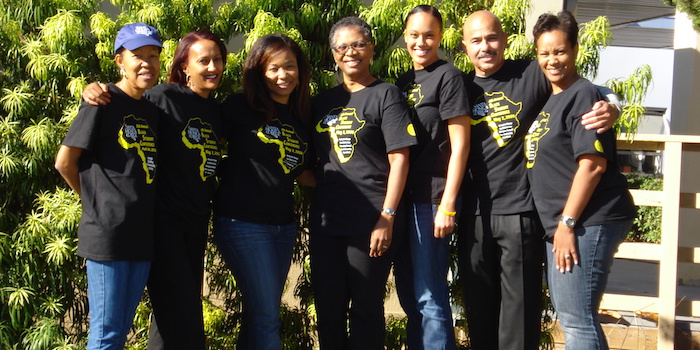 Black Collegians Staff
The Black Collegians Program/Umoja Community at SMC is designed to assist students of African descent in transferring to four-year universities and obtaining their Associate degree. We offer services to help you become academically competitive and to set personal goals. Black Collegians program staff and counselors provide a constant source of encouragement to our students and work with you to ensure that your needs are met.
The Black Collegians Program is a program within the statewide Umoja Community. As a recognized program within the Umoja Community, we abide by the mission and the educational philosophy of the Community and we share strategies and goals with other Umoja Community programs at the various California Community Colleges statewide.
Our Mission
Umoja, (a Kiswahili word meaning unity) is a community and critical resource dedicated to enhancing the cultural and educational experiences of African American and other students. We believe that when the voices and histories of students are deliberately and intentionally recognized, the opportunity for self-efficacy emerges and a foundation is formed for academic success. Umoja actively serves and promotes student success for all students through a curriculum and pedagogy responsive to the legacy of the African and African American Diasporas.
Why Should You Join Us?
Our program counselors offer academic, career, and personal counseling to help students achieve their academic goals.
On average, Black Collegians Umoja students have statistically higher GPAs than African American students who are not in the program.

BC students persist to the next fall term at a higher rate than African American students who are not in the program.

First-time freshman students and continuing students in the program successfully complete their enrolled courses at a higher rate than students who are not.
How to Join Us?
Attend a Black Collegians Orientation Session during the Summer 2020 or Fall 2020 sessions.
Summer 2020_Fall 2020 Orientations

Make an appointment to meet with a Black Collegians Counselor by calling us or stopping by the front desk at our office. During the appointment, the counselor will speak with you about the program, the requirements to remain an active member and the benefits of the program. You will also have the opportunity to complete the application and contract for the program. After the counseling session, you will then receive an email to inform you of the status of your admission into the program.
Our Requirements
All Black Collegians Program participants need to meet the following criteria each semester during the academic year:
Meet with a Black Collegians Program counselor at least twice each semester.

Attend a minimum of three program activities.
For more information visit: Requirements