A Tribute to Jerry
Tuesday, April 20, 10 a.m. via Zoom
View the Tribute to Jerry Zoom Meeting
SMC Emeritus will host "A Tribute to Jerry," a live Zoom Virtual Event honoring longtime Emeritus student Jerry Rosenblum.
Rosenblum, an award-winning amateur singer, has been attending Emeritus classes in singing, current events, and films for the past 20 years, until the pandemic interrupted the flow.
The tribute will be framed by a conversation between Rosenblum and Interim Dean of Noncredit and External Programs Dr. Scott Silverman, and there will be time for guests to express their warm wishes to Rosenblum before the event ends. Rosenblum will also read a few short chapters from his book, and close out the event singing his version of "My Way."
SMC's widely praised Emeritus program, founded by Santa Monica College in 1975 to serve the lifelong learning interests of older adults, offers more than 120 noncredit adult education classes and special programs that serve more than 3,000 students each year.
More information is available by sending an email to Scott Silverman, or calling 310-434-4306.
Emeritus Launch and Reading of Chronicles
Monday, March 22, 5 p.m. via Zoom (link will provided at that time)
SMC Emeritus launchs the 30th volume of Chronicles, a literary journal of stories and poems from four Emeritus writing classes. This year's Chronicles includes work by:
Eliyahu Abramson, Peter Bergquist, Gordon Blitz, Sylvia Boris, Ruth Lercher Bornstein, Elisabeth Boucher, Perri Chasin, Bj Cotton-Jeffords, Wendon Davis, Kit Dreyfuss, Andrea Ehrgott, Eileen Fiori, Camille Gaon, Sande Gendel, Linda Hernandez, Bita Golban-Moghaddam, Josephine La Rosa, Dianne Landau, Rosemary MacHardy, Anita McLaughlin, Esther Morrison, Fred Odom, Debra Pommer-Siegel, Sheila T Raznick, Merry Greene Rose, Phyllis Rothman, Basil Rouskas, Sharon Klerman Rudnick, Jeanne Shamji, Joan E. Stern, Rozelle Teplitsky, Marian Treger, Sharon Valente, Heather Marie Walsh, Craig Wilson, Marcy Wingard, Shifra Myerow Wylder, Pat Young, and Linda Zarou
A live Zoom Virtual Launch Event featuring readings by twelve contributors and hosted by Dr. Scott Silverman, Dean, Noncredit & External Programs (Interim), and Monona Wali, Chronicles editor, was held Monday, March 22, from 5 to 6:30 p.m.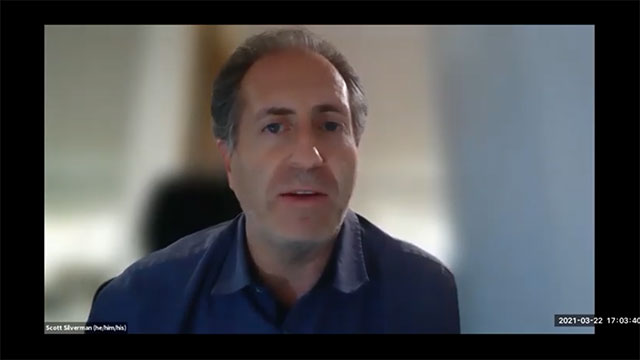 Please note, orders are processed irregularly, depending on staff availability. Please be patient and know that your order will be processed. It is unlikely that any order will be delivered before the launch on March 22.