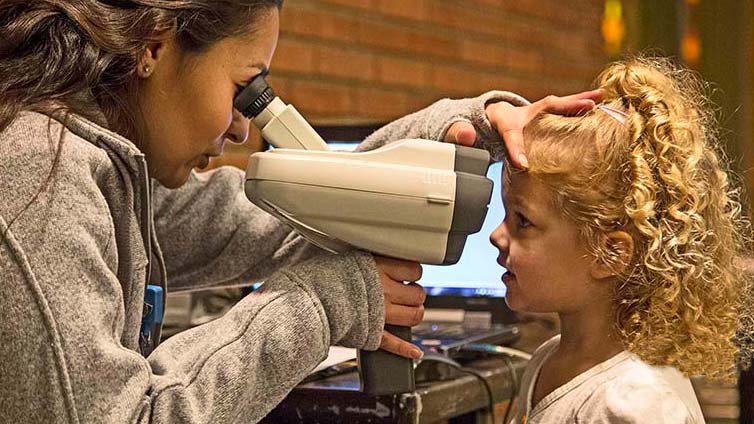 The New York Times called English professor Jim Krusoe's new novel The Sleep Garden (Tin House) "…often funny, often beautiful and always dynamic..." Set in an underground apartment building "The Burrow", five twilight souls inhabit the space between life and death; and interwoven with their stories are those of inhabitants of the living world, including a retired sea captain, and a psychotic former child actor. The Chicago Tribune calls Jim "a superb entertainer with a Mad magazine-like appreciation for the absurd." The Sleep Garden is now available on Amazon.com.
Associate Communication Professor Ron Brewington received a Lifetime Achievement Award from the Black Hollywood Education and Resource Center on January 15. Ron is host and producer of The Actor's Choice, a weekly one-hour TV talk show about the "fabulous world of actors and actresses."
Trustee Susan Aminoff discussed themes from a book she co-authored – called "Autobiography Matters: Themes of our Lives", published by USC Figueroa Press – at Emeritus on February 4. The book is available on Amazon.com, and contains stories of courage and character to inspire us, and represent real-life examples of current issues in the sociology of aging.
Agents of Change – a powerful and timely documentary about the black student-led protest movement on college campuses in the late 1960s – will have its world premiere at the Pan African Film Festival in Los Angeles, this February. The SMC connection? Co-producer and co-director Frank Dawson is Associate Dean of Career Technical Education at SMC, and a former network TV executive. His collaborator is Peabody Award-winning director Abby Ginzberg (they were both students at Cornell University when the events depicted in the film took place). Read the LA Times article on Agents of Change.
What do you get when you put a 50 year relationship between five siblings together? If you're Marilyn Landau, administrative assistant in the Community and Academic Relations Department, you get a beautiful work of art. Marilyn was commissioned to create a family heritage mixed media collage using family photos, text and ephemera in the background. Most of Marilyn's other work is abstract in nature.
Things happen when you start to follow your kuleana! Communication professor and award-winning producer/director Sheila Laffey was featured in Ventura Water's "Water Take 1" website. The article highlights how Sheila has used her art and craft to pursue her passion for the environment, and is an overview of her award-winning career including films like "Love Thy Nature" (on which she is Associate Producer), narrated by Liam Neeson.
Salvador Carrasco, SMC's head of film production, is proud to report that student film CORA has won two awards at the L.A. Shorts Awards. The awards were for best editing – the Silver Award – for SMC student Feriba Ayadi Karakoc; and Honorable Mention for Best Film for director Kevin Maxwell.
Albert Myers, Associate Professor of Photography, was recognized for completing over 500 hours of volunteer service to UCLA Ronald Reagan Hospital. Albert helps provide preschool vision screening through the UCLA Stein Eye Institute, to ensure that children do not have visual challenges before they go to school.
Theatre Arts Adjunct Instructor Crystal Robbins has been asked to pursue Master Teacher status within her discipline as a voice/body Instructor of the Lessac Approach (there are only five active Master Teachers of Lessac work in the world). Crystal is a certified Lessac instructor who worked one-on-one with founder Arthur Lessac for thirteen years. She has also been invited back to Depauw University in Indiana this summer to teach a four-week Lessac summer intensive.
Psychology professor Karen Gunn was invited to be a speaker at the Martin Luther King, Jr. prayer breakfast on January 15.
English professor and poet Carol Davis was January's artist-in-residence in Surel's Place, an artist residency program in Idaho. While steps away from the Boise River, Carol – whose grandparents were Central and Eastern European Jewish immigrants – created poems exploring themes like family legacy & history and how they collide; Jewish superstition in belief and behavior; and belief and observance. Carol is the poetry editor for Jewish Journal, America's most widely read Jewish newspaper and news site.