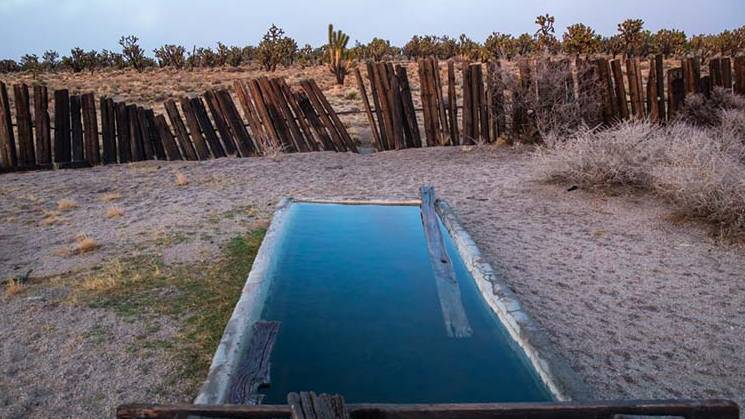 SMC has a new Fulbright scholar! ESL Professor Anita Gill has received a prestigious Fulbright Fellowship to Spain. For the 2019-2020 academic year, she will conduct research in Barcelonav for a historical novel on the 16th century playwright, Lope de Vega. Congratulations, Anita!
---
Sustainability manager Ferris Kawar is proud to report that Santa Monica College was among 12 local employers being recognized for doing an exceptional job getting employees to work sustainably. SMC earned Silver in the first GoSaMo Achievement Awards, and was considered for earning points for offering Big Blue Bus rides for free, promoting vanpools/carpools, cycling, bike repair, bike share, and for exceeding or improving metrics for traffic reduction.
---
Here's one groovy brag: a "mild mannered administrative clerk by day" (in her own words) Nichelle Monroe, who works in the Science Learning Resources Center, released a cover of the Isley classic hit, "Harvest for the World". It held a spot in the Top 10, on Traxsource.com's Soulful House charts and climbed to #25 spot on their TOP 100 chart. You can check out the Harvest for the World video right here. And, in May 2019, The Groove Junkies and Morehouse Records will release the eagerly awaited remix entitled, "Harvest for the World, Part 2" which is available for purchase. Learn more about Nichelle and her music. P.S.: SMC's Opera Workshop and Professor Sue Ann Pinner provided Nichelle with classical training and "a great springboard for the professional world."
---
Digital Media Professor Walt Louie had a busy and amazing May! Walt was the host of Centering the Masses: Monday Night VC in Little Tokyo. This was an enlightening and provocative series of evenings filled with clips and discussions. As part of the LA Asian Pacific Film Festival, he was also featured in "A Conversation with Walt Louie" filled with a retrospective of his directing and editing clips and was interviewed by The Los Angeles Times. And, to top it all off, Walt was a Past//Forward Honoree at the Visual Communications gala.
---
The dance department has several brags! State University of New York awarded two $1,500 scholarships to SMC students Aya Nakaguchi and Ariel Scott to attend The College at Brockport. 30 SMC dance majors participated in a special on-site SUNY audition, which was the culminating event of a weeklong conducted by Brockport Professor James Hansen. The residency was made possible through faculty member Mark Tomasic's Chair of Excellence grant. Then, 18 SMC students traveled to NYC over spring break for a week of master classes and performances. Students took master classes in Cunningham Repertory, Limon, and Horton techniques, Vernon/Fosse technique, Gaga, as well as Balanchine technique under Suzanne Farrell, among others. Performances attended included Martha Graham at the Joyce Theater, Movement Research, Paul Taylor Dance Company, and Dance Theatre of Harlem at City Center with a post-concert discussion honoring the legacy of Arthur Mitchell. Students also visited potential transfer sites including NYU Tisch and Sarah Lawrence. This is the second successful tour led by Vanessa Van Wormer, Mark Tomasic, and Seda Aybay, and will be continue to be offered regularly by the Dance Department!
---
Anthony Johnson of SMC's maintenance department displayed what he describes as "five politically and culturally inspired art pieces" at the recent art show sponsored by CSEA, the union which represents all of SMC's classified—or non-teaching—employees. Mr. Johnson has also completed a children's book collection entitled The Tommy Turnpike Book Club Collection. The eBook versions are currently available for download on Amazon's Kindle and Barnes and Noble's Nook. The SMC connection runs deep—the Tommy Turnpike website was designed by Anthony's grandson, Randy Bruner, who is in SMC's baccalaureate program in interaction design and also works for the Campus & Alumni Relations office, for whom he's done graphic design.
---
Artist & SMC professor Carlson Hatton's work is featured in Event Horizon, a group exhibition at CMay Gallery, which also features paintings by Hadley Holliday, Mira Schnedler, and Frank J. Stockton. These four artists resolve to be "neither abstract nor figurative, operating along an event horizon in painting." Here's a little more: "…these painters make us squint, make us attempt to bring into focus the systems through which we see the world. They see our pasts frozen, as densely pasted stickers on a void…" Read more about the CMay Gallery, and Carlson's work.
---
Fashion instructor Sofi Khachmanyan has been working for the last seven years on the symbology of the Catholicos' vestments and their reflection in Armenian Medieval manuscript painting. The work was done in the Institute of Arts, pre-Academy of Science in Erevan, Armenia; Sofi will defend her dissertation this June. She was also required to publish six articles, and ended up writing seven—six in Armenian, and published in a variety of professional journals in Armenia; one written in English and published in a Russian online international journal called "Scientific News".
Dreams Do Come True
As featured in Jewish Journal, Santa Monica College's cosmetology students have been receiving training on how to recognize domestic violence; the training was led by two professionals from Hope, part of Jewish Family Service of Los Angeles. In July 2018, AB 326 went into effect in California. The law requires that students in hair and beauty schools, like those at SMC, take courses in domestic violence awareness as part of their licensing process.
---
Audra Wells and Dan Nannini—SMC counselors (colleagues for over two decades) and bike commuters from Culver City—joined AIDS/Lifecycle in riding from San Francisco to Los Angeles from June 2-8. Funds were raised for critical HIV/AIDS services provided by San Francisco AIDS Foundation and the Los Angeles LGBT Center. SMC staff, faculty, administrators, friends and family have helped Audra and Dan raise over $11,000 for this amazing cause and tremendous challenge! "It was a life-changing ride—not a race—through some of California's most beautiful countryside," wrote Audra. "As part of this event, thousands of people participating as either Cyclists, Roadies, Volunteers, or Virtual Cyclists raise critically needed funds for HIV/AIDS-related services and bring to light the fact that HIV/AIDS is still a devastating disease in our society, particularly the LGBT community and communities of color."
---
Photojournalism professor Gerard Burkhart has been busy! He had a two-week run in a two person show at the House of Lucie gallery in DTLA at the end of the Lucie Foundation Month of Photography. Work from Gerard's Shimmering Sky project—which he produced as a 2018 artist-in-residence for the Mojave National Preserve Foundation—was displayed. And, to top it off, one photo from the project was installed at the Annenberg Space for Photography Photoville two-week event, and Shimmering Sky will also be installed at the Laemmle Theater NOHO location in July, along with Burkharts's 2001 North Hollywood Neighborhood Project. Gerard—who is the photo adviser to The Corsair—also arranged for Pulitzer Prize winning photographer David Hume Kennerly to give a presentation of his lifetime's work at The Corsair news production suite at the Center for Media and Design in May. (Kennerly won a Pulitzer for work produced in Vietnam, was Gerald Ford's personal photographer, and worked for Time magazine covering diverse assignments from the Jonestown Massacre to portraits of photographer Ansel Adams).
---
Salvador Carrasco, SMC's Head of Film Production, is pleased to report that SMC filmmaker Lisa Mayo's short film HINGE screened at the "2019 Women Deliver Film Festival" in Vancouver, Canada, held June 3-6. Lisa was one of only ten filmmakers worldwide to have been selected to attend this prestigious conference, the largest one in the world dedicated to gender equality.
---
Film Studies instructor Sheila Laffey reports that she was on the faculty at Esalen Institute in Big Sur as an assistant in the Forest Bathing program the weekend of May 10; Forest Bathing is the literal translation of Shirin Roku, a nature immersion movement. Sheila also participated in the February Costa Rica Forest Bathing adventures through Love Thy Nature Journeys, and will be attending the conference of Association of Forest and Nature Therapists (AFNT) in July in Sonoma. Closer to home, on June 18, Sheila will lead a discussion following a screening of her award-winning documentary "The Last Stand: Struggle for Ballona Wetlands" in Marina Del Rey.
---
It was a gathering of chairs representing decades of leadership and faculty excellence! Alexandra Tower, who is the current department chair of Life Science, was pleased to report that at a May retirement party for long-time Life Science professors Kay Azuma and Mary Colavito, at least 40 people attended—including all Life Science Department Chairs from the last 35 years! The group photo in the slideshow include (right to left; in chronological order): Jack Frye, Ruth Logan, Mary Colavito, Doug Allan, Garen Baghdasarian, and Alexandra Tower.
* * *
More information on the, SMC Guardian Scholars program.