A Leader for the Uncharted Future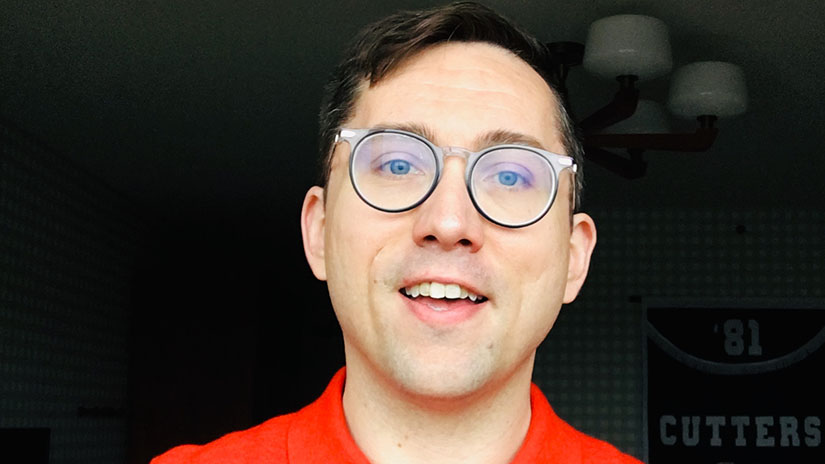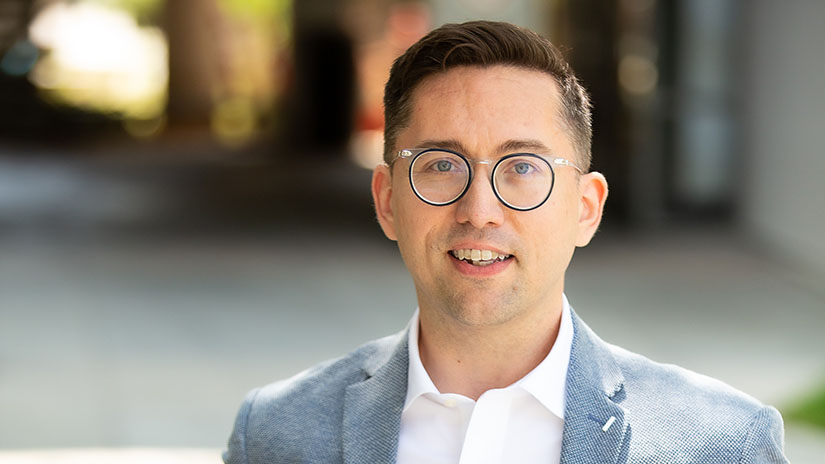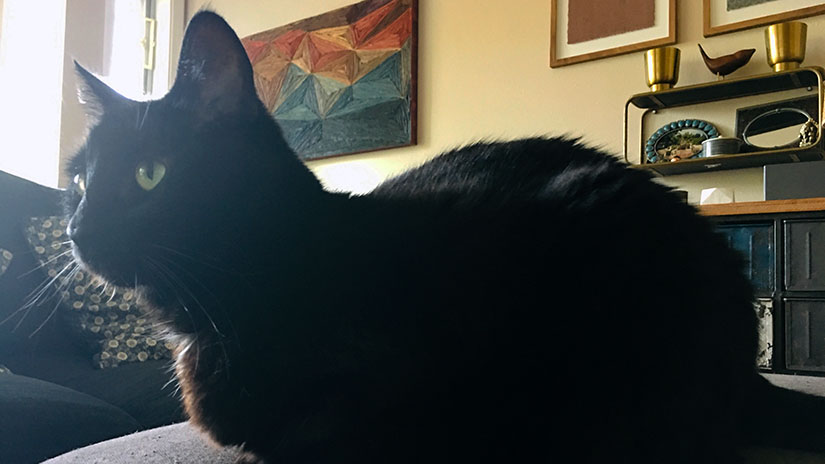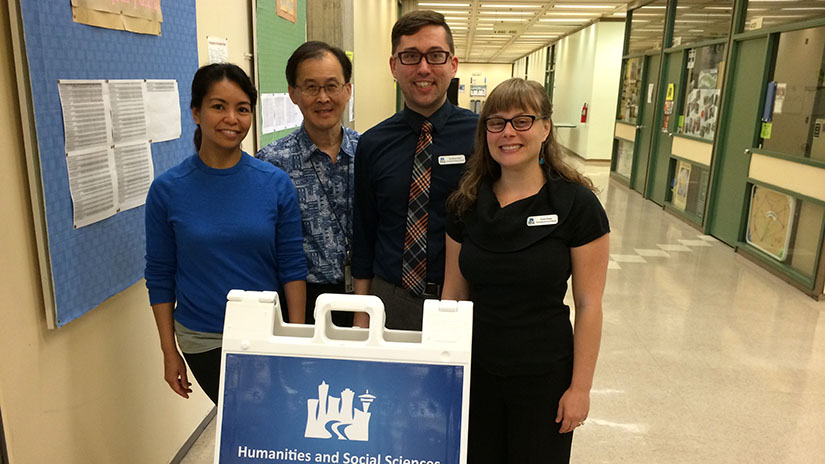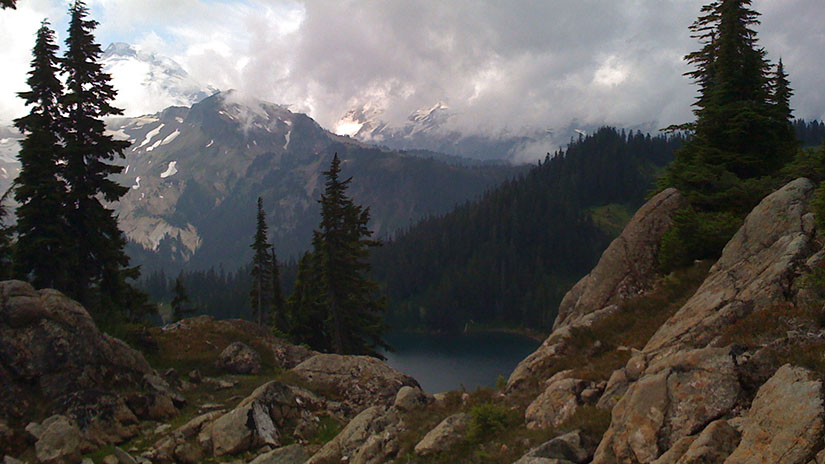 Becoming a vice president of instruction during an unprecedented time—a global pandemic, and the gradual transition of classes and services towards an on-ground environment—may not, you might think, be the ideal moment. But Bradley Lane, Ph.D., Santa Monica College's new VP of Academic Affairs, feels "like it was the perfect time to join the college."
In this exclusive interview with SMC in Focus, Dr. Lane opens up about being the first in his family to attend college and how that shaped his path, leaving his home in rural Tennessee, mentorship, why equity matters, and the future as he hopes to help influence and build it, right here at Santa Monica College. And once you've gotten a glimpse of who this new SMC leader is, the fact that he sees the proverbial glass half-full makes absolute sense.
(For more about Dr. Lane's impressive career arc prior to SMC—it includes serving as Seattle Central College's Executive Vice President of Instruction, Finance, and Planning; Executive Dean for Academic Affairs; and its Dean of Arts, Humanities, and Social Sciences—please read this June 7, 2021 press release).
SMC in Focus: What drew you to Santa Monica College?
Bradley Lane: The college's national reputation as an innovative example of what community colleges can do in their communities. Certainly, SMC's history as a leader in transfer education and in performing arts was another factor. Students here can also take advantage of being in Los Angeles and study entertainment and media. Any number of programs or partnerships at the college really set it apart from everywhere else. Students often drive past other colleges just to get to SMC, and I liked that idea. SMC drew me in as well, even from as far away as Seattle.
---
SMC in Focus: You began your career as a faculty member at Ivy Tech Community College of Indiana and then held faculty positions at Indiana University and Vanderbilt University. Then you transitioned to a role in administrative leadership at the Seattle Colleges. What influenced your career arc?
Bradley Lane: As a graduate student, in addition to being a teaching assistant, I also held some administrative assistantships. I had been a middle school and high school teacher before I went back to work on my master's degree. So I was put in charge of running a program for gifted and talented middle and high school students, and I enjoyed that work as well. That combination of doing both teaching and administrative roles continued when I was in my PhD program.
And it just so happened that there was an opportunity for me to serve as chair of my department at North Seattle College while I was in the process of earning tenure. I remember talking with the dean of that division and saying that maybe next time the position came around, I might be considered. The dean said: "There's nothing stopping you from doing it right now. Let's make it happen."
I also had high school teachers tell me that I needed to go to college, and college teachers tell me that I needed to go to grad school.
In addition, I have had several other mentors who wanted to help develop that competitive capacity in me. Some recommended me for leadership programs. Mentorship has been hugely important in my career, and I want to help develop other people as I was developed.
---
SMC in Focus: Where did you grow up?
Bradley Lane: In rural Tennessee — between Memphis and Nashville. The area was surrounded by cotton fields.
I was the first in my family to go to college or to move away. It was the abilities people saw in me that I didn't see in myself that really helped propel me.
---
SMC in Focus: How has being a first-generation college student yourself helped you support and encourage students as a professor and administrator?
Bradley Lane: Part of being a first-generation college student, I think, is the continuing questioning of whether or not you belong or fit in on a college campus. Often, students at community colleges look for confirmation that they belong here — or reasons to stop attending. It's incumbent on us at the college to metaphorically wrap our arms around the student and tell them that they belong here and to be invested in their support.
I often think about a remarkable essay by bell hooks — a writer who has influenced me a lot —called "Keeping Close to Home." She writes about being the first in her family to go to college and having her family really push her to go — even though that meant sending her away from them, not just physically but also in the direction her life would take. She experienced a mix of emotions: she was grateful to them but also mourned the loss of closeness. And I get chills even as I tell that story, because that is certainly the way that it felt for my own life.
When I was looking at graduate schools, my mother and I had a very honest conversation. She doesn't travel and she doesn't really even use the internet. She said, "You realize if you move away, I might not see you again, or that I can't come to visit." So I understand that real sense of weight of such choices. You have to have a passion and a drive to make the decision to leave behind what you have known.
I have only really ever wanted to be a teacher. I can't imagine doing something outside of education. Every decision I make — whether it's to pursue a particular opportunity or not — first and foremost, I think about myself as a teacher and a person dedicated to helping others have the same kinds of opportunities I myself have had.
---
SMC in Focus: Are your parents still around?
Bradley Lane: Yes. They're both back in Tennessee. And I was an only child, so that made it even more difficult to leave home.
---
SMC in Focus: You developed a mentorship program for faculty of color, and implemented an equity and social justice degree at Seattle Central College. Why does equity matter to you?
Bradley Lane: Like a lot of people, I am a mix of privileged and targeted identity categories. My own journey into this work really came out of enrolling in women's and gender studies as an undergraduate. I was looking for theoretical tools to make sense of my own life. As I found them, I realized — especially in community colleges — that students are often at the receiving end of systems of power that limit the livability of their lives.
More than other institutions, community colleges need to provide social justice content and design our programs around the needs of underserved students, as opposed to those who might have had a lot of social benefits and forms of capital that would allow them to succeed on their own. Luckily I had teachers who center this experience in my own life. As a student, I also benefited from being taught by people who had frames of knowledge that explained how systems of power intersect. They encouraged me to study more than sex and gender.
It's important to study race, ethnicity, ability and so many different aspects of identity that interlock with one other. That really affected the kind of teaching that I did, and the kind of institutions I wanted to work for.
---
SMC in Focus: Is there one book that you think is essential reading on equity or that helped you achieve a higher degree of understanding on issues of social justice?
Bradley Lane: Two books that work in tandem in my imagination are ones that I encountered as a graduate student, and some of the first classroom experiences I had as a teacher. They just feel very foundational to my way of thinking. The first is Freire's Pedagogy of the Oppressed, which he wrote in Brazil in the 1970s.
He pushes against the idea that students come into the classroom as empty containers, and the instructor or the professor has all the knowledge and just kind of pours it into the student. Instead, there's a very different power dynamic that can be possible in the classroom, especially when people bring in lived experience that can be valuable.
One of the writers who I've referenced already, bell hooks, wrote a book, deeply indebted to Freire, called Teaching to Transgress. She was vitally interested in how we teach the whole person, not just the mind. We recognize that students come to us as brains and bodies — and souls and hearts even — and how, as an institution, we should recognize the humanity of every person who walks in the door and orient ourselves around that.
Both of those books not only inspired the way that I taught but also how I try to lead. It boils down to understanding that everyone comes with a wealth of experience — that you must presume the best intentions of people and honor the work that they're doing.
You find common ground, and with those points of connection and those relationships, so many things can become possible.
---
SMC in Focus: You started at SMC in July 2021, so you have been here to witness our complex, intricate planning and transition toward returning to a greater on-ground presence. How has it been?
Bradley Lane: It really feels like it was the perfect time to join the college. I have to say how impressed I have been with the planning and the commitment to making decisions on behalf of students, and to keeping students and employees safe. I feel that I am joining a college that is able to make the right decisions quickly, intentionally, and strategically.
So I have a real sense of confirmation that the positive impressions that I had of the college from the outside match what's going on the inside. So far, I've spent a lot of my time getting to know people. My first priority is to form authentic relationships all across the college. I'm learning how I might be able to advocate for and support them in the future.
---
SMC in Focus: Describe a typical day in your life as VP of Academic Affairs.
Bradley Lane: One of the things that I love about being a vice president is that no two days are exactly the same. But I will say that a lot of my time right now is spent planning around the college's response to the COVID-19 pandemic as we're starting to bring more students and staff back.
I'm also meeting with Academic Affairs and faculty leadership and participating in some college-wide committees, such as the Curriculum Committee and the District Planning & Advisory Council. I'm making it a point over the course of my first year to meet faculty in every department, and to go to every campus to see all of our programs firsthand. I am trying to fit in a couple of tours each week. And of course I'm responding to emerging issues that need particular attention or brainstorming.
---
SMC in Focus: What are you enjoying the most?
Bradley Lane: I love getting to see the high quality of teaching and learning that is happening at Santa Monica College. The expertise of our faculty impresses me constantly.
When I toured the dance department, I was amazed at the range of dance classes we offer. The Center for Media and Design, with our film production and broadcasting offerings, feels like a one-of-a-kind way of responding to being in the center of the entertainment industry in Southern California.
I've also been really impressed by how collaborative and proactive the approach to leadership is in the college.
---
SMC in Focus: What are your hopes and plans for leading SMC in the realm of Academic Affairs?
Bradley Lane: One of the areas that I am most interested in facilitating is the continued growth and evolution of distance education. Twenty-first century teaching will increasingly involve online and hybrid, blended kinds of learning. We're going to see ways of teaching and learning that we can't imagine right now. And I want the college to be at the forefront of being responsive — especially to the needs students have for up-to-date teaching and learning that makes the best use of available technology.
I also want to help identify more things in which we'll be number one. I'd love to see us be number one in reducing equity gaps in the state as well as in distance education. And we'll see what other goals the college wants to set. Maybe we'll even be number one in achieving audacious goals!
---
SMC in Focus: I understand you enjoy yoga, photography and film, cooking and learning new languages. What are some of the recent highlights of your pursuits outside of work?
Bradley Lane: I like to travel and a lot of my language learning is tied to that. Recently, I've been studying Italian. Right before the pandemic started, I was really playing around with Duolingo, which is fun. According to Duolingo, I am 2% fluent in Italian now! I don't know how far that will get me, but it amused me a lot. I'm going to try to up that percentage this year because I'd love to go to Italy, when I feel comfortable traveling internationally.
That's near the top of my list of places that I want to visit. I do love the practice of cooking and collecting cookbooks. They're one of my favorite things to read and to research. Last year, I got a cookbook called Feast, which explored food of the Islamic world from North Africa to India. I'm making my way through that book, working with ingredients I may have had in restaurants but never cooked with before, and attempting recipes I'd never made before. I have a soft spot for biryani and I'm trying to learn to make it.
---
SMC in Focus: Who are some of your favorite authors?
Bradley Lane: In terms of newer authors, the fiction author whose work that I am obsessed with the most is Hanya Yanagihara, who wrote The People in the Trees and A Little Life. I think her work is really outstanding.
Of course, a number of authors are really important to me. The first is Alice Walker, because when you talk about literature saving your life, The Color Purple is one of the books that sort of saved my life. Another favorite author is Toni Morrison. As a southerner, I love the work of William Faulkner, and I've studied him probably more than almost any other author.
These days, I'm a huge reader of creative nonfiction. One of my favorite discoveries as I've attempted to read the creative nonfiction of California has been the work of Eve Babbitt.
Notes from No Man's Land: American Essays by Eula Biss was also just really incredible.
---
SMC in Focus: What is something that we will be surprised to know about you?
Bradley Lane: Maybe it's how musical I am. My grandmother was a piano teacher and gave lessons in the home and taught all of her grandchildren to play instruments. And so, I could play piano and guitar before I started school.
If I wasn't going to be a teacher or a writer, I would have wanted to be a singer-songwriter, or a musician. Music has a special place in my heart.
---
SMC in Focus: Do you still play?
Bradley Lane: Not so much. I was one of those kids who never did my lessons quite as much as I should have. So I'm kind of rusty.
---
SMC in Focus: What three words would you use to describe yourself?
Bradley Lane: "Curiosity" is one. I always want to ask questions and learn more — whether it's about an individual person or a topic. Another word would be "positive." People often tell me I give them a lot of positive energy. The third, strangely enough, would be "introverted." People don't think I'm introverted, but I actually really am. Although I love people, I have all of the classic hallmarks of an introvert.
---
SMC in Focus: Finally, what does it mean to you to be Vice President of Academic Affairs at Santa Monica College?
Bradley Lane: The position of being a chief academic or instructional officer is about supporting the teaching and learning values of the institution — and trying to always keep them prominent in decision-making.
Hiring faculty and staff who embody those values and nurture them in students is a priority. So is celebrating high-quality teaching and learning experiences and making teaching and learning on campus visible — both to the campus and broader community.
* * *
SMC in Focus Volume VII, Issue 5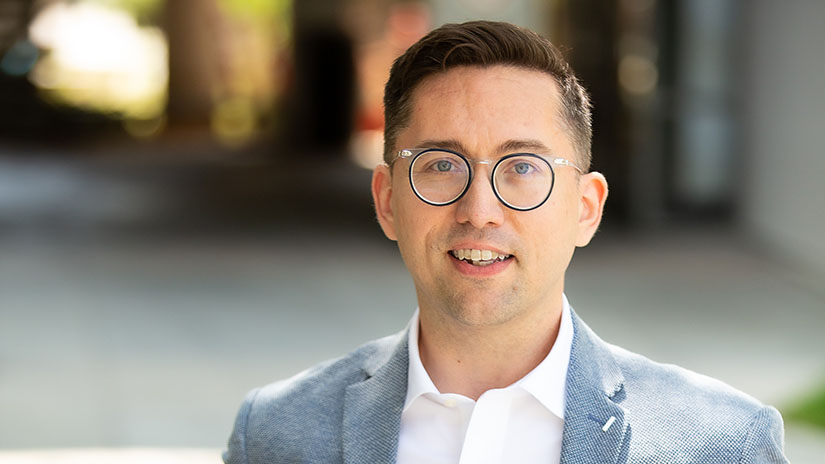 Bradley Lane: A Leader for the Uncharted Future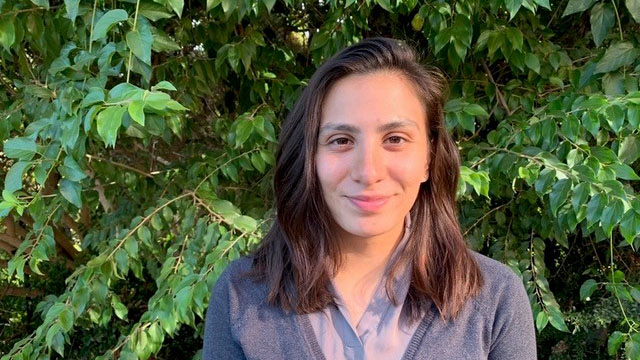 Finding the "Fun" in Chemistry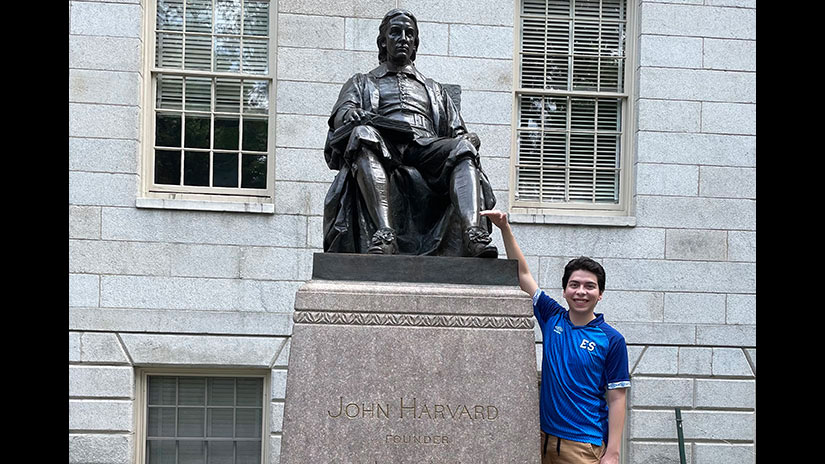 Jonathan Larach's Divine Path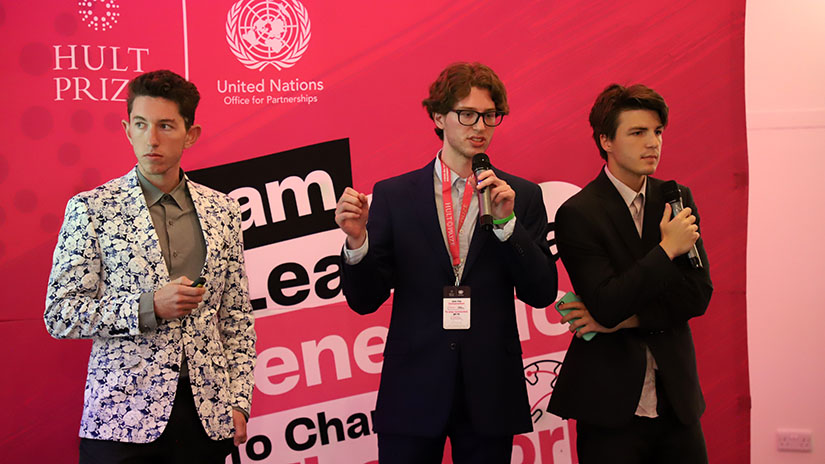 Global Competitor: Cole Grodnitzky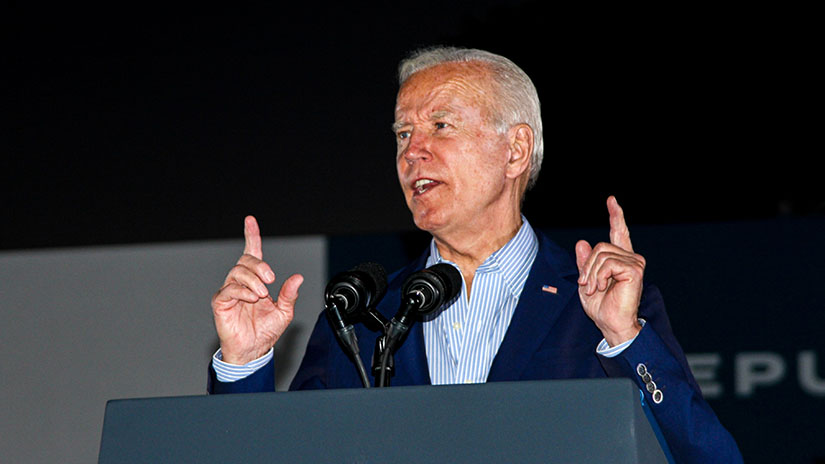 Bragging Rights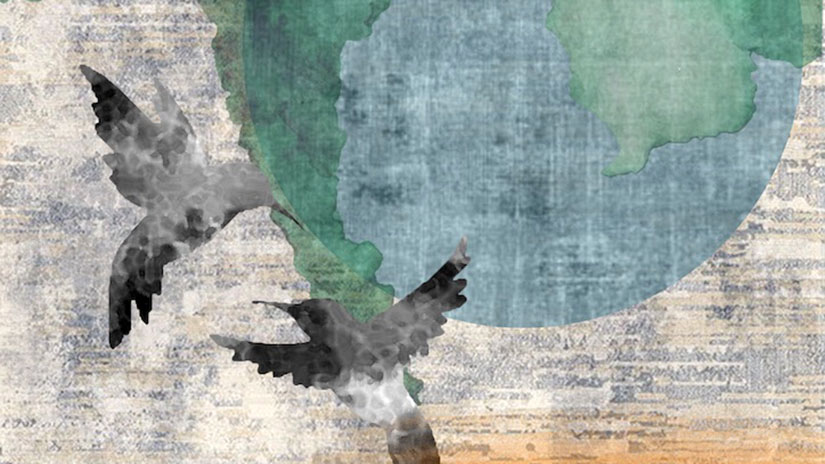 Drag. Lift. Thrust.