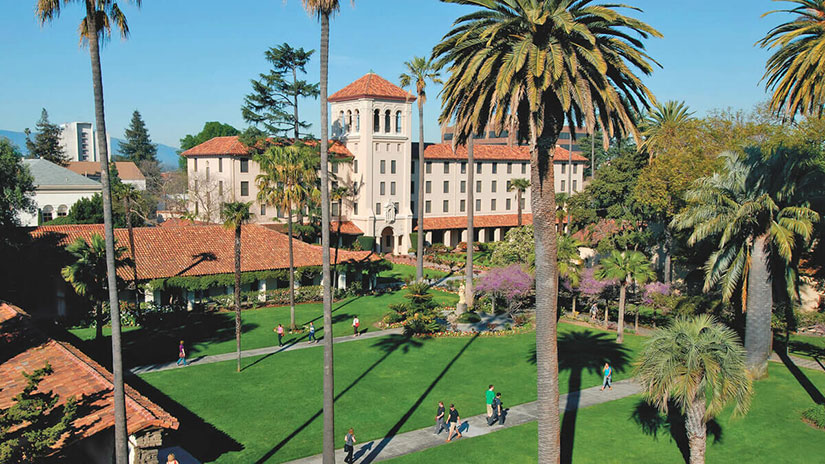 Santa Clara University is a private Jesuit university in Santa Clara, California. Established in 1851, Santa Clara University is the oldest operating institution of higher learning in California and has remained in its original location for 169 years. The university's campus surrounds the historic Mission Santa Clara de Asís which traces its founding to 1776. The campus mirrors the Mission's architectural style and provides a fine early example of Mission Revival architecture.
Transfer Admission Agreement
The outlined agreement is only applicable to majors within the College of Arts and Sciences.

Students seeking admission to Santa Clara University (SCU) via the outlined agreement will only be considered for Fall admission.

At least 2/3 of the required coursework (subject matters) must be completed at the time of submission. For example, English, Math, and Science are required, thus, two of those three areas must be complete at the time the Transfer Admission Agreement is submitted.

Transcripts (unofficial are fine) must be submitted with the signed Transfer Admission Agreement. However, official transcripts are needed to complete the application.

February 1 is the priority submission date for students applying to Santa Clara University. Applicants can still wait until April 15th to apply, but they will not receive an admission decision until Santa Clara University receives a completed application.