Prevention
Santa Monica College is committed to providing a campus environment that is free from sexual misconduct and discrimination and where people understand their responsibilities to help prevent sexual misconduct, including sexual assault, sexual harassment, sexual exploitation, stalking, and dating and domestic violence. Because we are all responsible for the safety of our community, the college provides faculty, staff, and students with valuable education and resources through orientation, student workshops, in-class training faculty and classified professional development days, departmental workshops, and online courses.
For information on training and education please contact the Title IX Office on 310-434-4225.
Students: Become trained as an SMC Title IX Leader!
Each Fall, SMC provides an intensive program of workshops from subject matter experts to equip students to prevent, recognize, and aid with Title IX-related situations. The workshops provide valuable life tools and enable you to earn a certificate and be recognized by the SMC Board of Trustees as a student Title IX Leader. Information and registration links can be found here.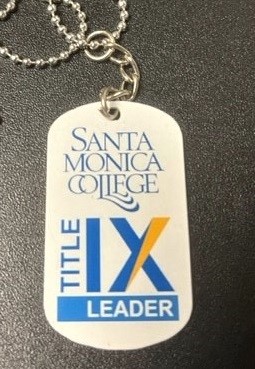 Other Title IX Information Sources