In an Emergency 24/7
From any campus phone,
call 4300 or 911
From a mobile phone,
call SMC dispatch
310-434-4300
If off-campus, call 911
---
Sexual Assault Awareness Month
Nationally, April is Sexual Assault Awareness Month, and we would like to educate the Santa Monica College community to encourage a safe environment. Santa Monica College has shown an incredible commitment to not only informing students of their rights but also of the support services we have to offer them.
Resources
The following organizations are a few of many dedicated to supporting survivors of sexual violence every day:
---
2020 Activities
Educational Resources
Not Anymore! Online Sexual Assault Prevention Training
This online training for students, faculty and staff is free and Topics include: Affirmative consent, Bystander behavior, Verbal Defense, Types of sexual misconduct, How to report and find support services.
Podcasts and YouTube Videos
Meditation, Yoga and Mindfulness
Music Playlists
---
Events
April 7: SMC Board of Trustees will pass the Sexual Assault Awareness Month Resolution
Yoga: In Honor of Sexual Assault Awareness Month
Ground and breathe your way into a gentle and peaceful practice in the healing power of yoga
Tuesday, April 28, 2020, 4-5 p.m.
Instructor: Leslie Porter
Registration is capped to 8 attendees only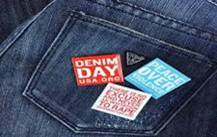 Denim Day
April 29, 2020
Wear your jeans to take a stand against sexual violence. Join millions across the world as we wear denim on April 29 in observance of Denim Day.
Denim Day Coloring Pages
Click on the images below to download a full sized image.
April Activities

Test your knowledge. If you are not sure of all the answer read the Consent Guide.
Yes Means Yes Coloring Page created for the 2020 Sexual Assault Awareness Month.
Visit the SMC Sexual Violence Response and Prevention website and learn more about how the Title IX office can support you with experiences of sexual assault, discrimination, harassment, and more.
Peace Over Violence
Peace over Violence's messaging will center around what this solidarity can look like and what community members have observed or done to build this. They will highlight experiences from survivors as well as some of their POV staff and volunteers.
Cultivating Resilience: A Sexual and Domestic Violence Survivor Forum
Tuesday, April 14, 7 - 8 p.m.
Facilitated by: Wendy Blanco, Director of Clinical Services
Denim Day 101: Virtual Edition
Facilitated by: Hannah Denyer & Joslyn Beard
Tuesday, April 21, 12-1 p.m.
Denim Day Online Rally
Wednesday, April 29, 8 a.m.
Let's gather our virtual selves in the virtual world for an unprecedented virtual Denim Day Rally. For those of us who have been wearing pajamas and sweatpants for the past few weeks, we can change into our jeans, making a social statement with our fashion statement.
---
Domestic Violence Awareness Month
If you overhear what might be a domestic violence incident, call 911. You could save a life.
Did you Know?
Statistically, you know several victims of domestic violence. It affects 1 in 4 women and 1 in 7 men.

Over 3 million children every year are exposed to domestic violence.

Children who are exposed to domestic violence are more likely to suffer long-term health problems.

Domestic violence costs over $5.8 billion each year.

Domestic violence knows no boundaries.

Women aged 20–24 are at greater risk of becoming domestic violence victims.
Videos: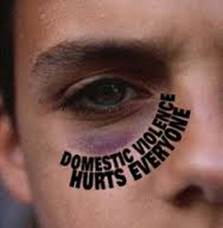 Resources: