The following organizations are a few of many dedicated to supporting survivors of sexual violence every day:
If you overhear what might be a domestic violence incident, call 911. You could save a life.
Did You Know?
Statistically, you know several victims of domestic violence. It affects 1 in 4 women and 1 in 7 men.

Over 3 million children every year are exposed to domestic violence.

Children who are exposed to domestic violence are more likely to suffer long-term health problems.

Domestic violence costs over $5.8 billion each year.

Domestic violence knows no boundaries.

Women ages 20–24 are at greater risk of becoming domestic violence victims.
Videos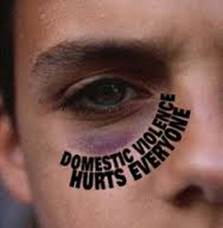 Resources
Domestic Violence Hotline

24-hour hotline: 1-800-799-SAFE (7233)
1-800-787-3224 (TTY)

Partners for Peace

24-hour helpline: 1-800-863-9909
1-800-437-1220 (TTY)

Community Resources Center

24-hour Domestic Violence Hotline: 1-877-633-1112

No More Campaigns. Standing up to say NO MORE to domestic violence
CA Victim Compensation Board Victim Resources

1 in 4 women experience domestic violence. You probably know someone who could use help.
Over 60% of domestic violence crimes occur in the family home, but the effects don't stay at home

Love is Respect: Is it abuse? Find domestic violence warning signs & call or text @loveisrespect for support at any time!
Our effort to eliminate sexual harassment, sexual assault, and domestic violence, has its roots in the justice and liberation movements of the mid-20th Century. Fundamentally, this kind of activism is about asserting the dignity of all people. The movements to address sexual violence such as the #Me Too movement, embodies the same spirit that lives in the fights for women's rights, LGBTQ+ equity, racial justice, and so many more.
As the COVID-19 pandemic rages on, and rape and sexual violence crisis centers and sexual assault and sexual violence programs adjust to new ways of meeting survivors' needs, it has never been more important to evaluate work to end sexual violence, and recognize the connections to broader justice movements such as LGBTQ+ equity, racial equity, economic justice, health equity, immigrant justice that seek to create a society where the dignity of every person is valued and respected.
These resources and tool kit created by ValorUS (formally California Coalition Against Sexual Assault - CALCASA) reflect the connections across movements.
You can explore each of these areas below at your own pace: