In her quest for Russian fluency, Jasmine Wilfong '22 wasn't about to let geopolitics, coronavirus or even linguistic realities stand in the way.
Which is how she came to spend last summer in Tbilisi, Georgia, sharpening her Slavic language skills.
Georgia isn't a Russian-speaking country. The Georgian tongue isn't even in the Slavic family. It's a standalone South Caucasian language with a unique writing system unrelated to the Cyrillic alphabet.
None of that deterred Jasmine, who in mid-August returned from an eight-week intensive Russian immersion program on a Critical Language Scholarship at Ilia State University in Tbilisi.
Run by the U.S. State Department, CLS sends American college students abroad to study one of 15 critical languages.
Jasmine was originally supposed to travel to the Russian city of Vladimir or Nizhny Novgorod, but war in Ukraine upended her plans. The trip had seemed uncertain from the get-go, as a new COVID variant surged worldwide. By spring the pandemic had receded, but U.S. sanctions on Russia left Jasmine with no choice but to study in a neighboring republic.
Rerouted to Georgia, she faced a unique challenge. Though most Georgians are bilingual, many avoid speaking Russian for nationalistic reasons.
She navigated many tense situations. There was the tour of Georgia's parliament, where Jasmine and her classmates were forbidden to utter a word in Russian. And the visit to the Stalin Museum in Gori, the bloody dictator's birthplace and a bastion of lingering pro-Soviet feelings. Jasmine vividly recalls how uncomfortable she felt when the local guide butted heads with her college instructor over the legitimate status of South Ossetia and Abkhazia, seized by Russia in 2008.
"It was very raw," Jasmine says, of the angry exchange her group witnessed while perusing historic photos of the disputed territories.
Sometimes Jasmine was personally dragged into the fray. New acquaintances would ask: "Why are you learning the enemy's language?"
Jasmine learned to defend her choice, reminding her interlocuters that ethnic Russians are woven deep into the fabric of Georgian life.
"Jasmine was willing to take whatever came her way," says Susan Bauckus, the SMC Russian instructor who first suggested she apply for a CLS grant. "It was an immensely human and authentic situation to be in."
~
Jasmine, 32, is a poised and complicated young woman: A successful graphic designer retooling to be an immigration lawyer. A first-gen student and a committed life-long learner. A bilingual Spanish and English speaker whose appetite for new languages spurred her to study first French, now Russian, and probably Kazakh in the near future.
Last June, she earned her associate of arts degree while participating in SMC's and Scholars Program. She's currently a UCLA junior majoring in global studies with a minor in Russian. She hopes to attend USC Gould School of Law down the road.
None of this could have been foreseen 12 years ago, when Jasmine graduated from the Fashion Institute of Design and Merchandising with a major in graphic design and branding.
She has worked in the field ever since, rising from designer to creative director at a succession of apparel brands. But something just didn't feel right.
"It's been a good career," says Jasmine, who still supports herself as a freelance graphic artist. "I was designing material for Target Babies and Nordstrom. But I felt like it wasn't what I was meant to do with my life. I didn't love working in the fast-fashion production cycle. I wanted to contribute to something more sustainable and substantial."
~
Jasmine grew up in Rockaway, New Jersey, the child of a Puerto Rican mother and African American father. She and her identical twin, Jolisa, and their older brother, James, were raised by their single mom, Madeline Soto, who supported them as a preschool teacher and nursing home caregiver.
At 18, the twins lit out on their own—coming to Southern California and enrolling at FIDM. After graduating, Jasmine found work in the design industry.
Her sister wasn't so lucky. But a desk job at an Equinox gym transformed Jolisa's life, leading to yoga practice. Soon she was training to be a yoga instructor. To read the ancient Vedic texts required a working knowledge of Sanskrit, and in 2014, Jolisa went back to school, earning her bachelor's in religion and Southeast Asian studies from UC Berkeley. Today, she is a respected Sanskrit translator, scholar and private yoga therapist.
"My sister was the inspiration for me to go back to school," says Jasmine, who now lives with her twin in Silverlake. "She's passionate and made a purpose for herself. I thought: 'I want to do something like that.'"
At first, Jasmine thought her purpose was filmmaking. She couldn't afford to stop working , but she binge-watched classic movies in her spare time. Hooked on 1960s French cinema, she started studying basic French. In a bold move, she left for Paris in 2018, first working as an au pair, then as a personal assistant to a French designer. A year later, she returned to Southern California and enrolled at SMC as a film student. The pandemic put the brakes on her career makeover as campus filmmaking ground to a halt. A film history course, however, introduced Jasmine to Soviet cinema, which in turn led to Russian language courses.
"I wanted to know more," she says, of her new direction.
When her Russian professor, Susan Bauckus, suggested she apply for CLS, Jasmine pounced.
She made the most of her time in Tbilisi, which turned out to be a remarkably multicultural city—filled not only with ethnic Russians but migrants and refugees from war-impacted neighboring states Ukraine, Azerbaijan and Armenia. Russian was their common language, and Jasmine's background in fashion and graphic design led her to connect with a lively creative community.
"I was very lucky to go when I went," she says. "Georgia is a safe and a very interesting place to be."
Jasmine now dreams of becoming an immigration attorney, preferably overseas, helping refugees.
She recently took her placement exam for UCLA's Russian Flagship program—a rigorous track that builds professional-level language proficiency. Next, Jasmine will apply for grants to spend her senior year in Kazakhstan for a capstone project focusing on youth culture in post-Soviet states.
"I'm really interested in media literacy, the diaspora, how young people perceive the world versus Soviet-era generations," she says.
удачи, Жасмин—that's Russian for "good luck, Jasmine."
* * *
SMC in Focus Volume VIII, Issue 5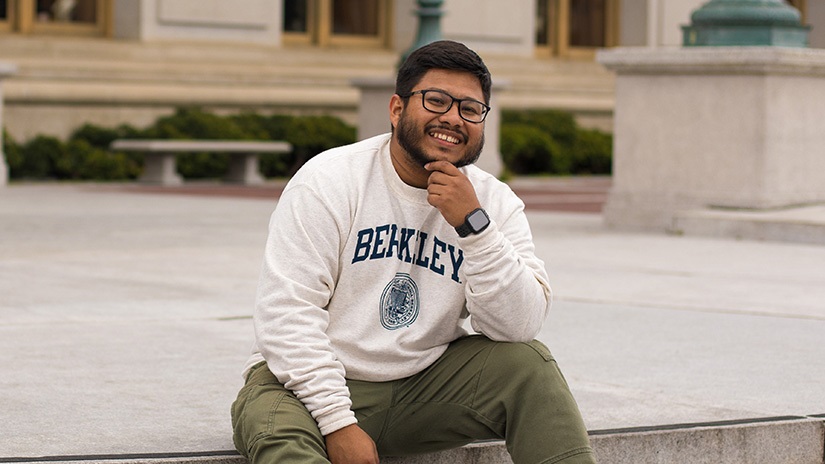 Gritty Start, Glossy Finish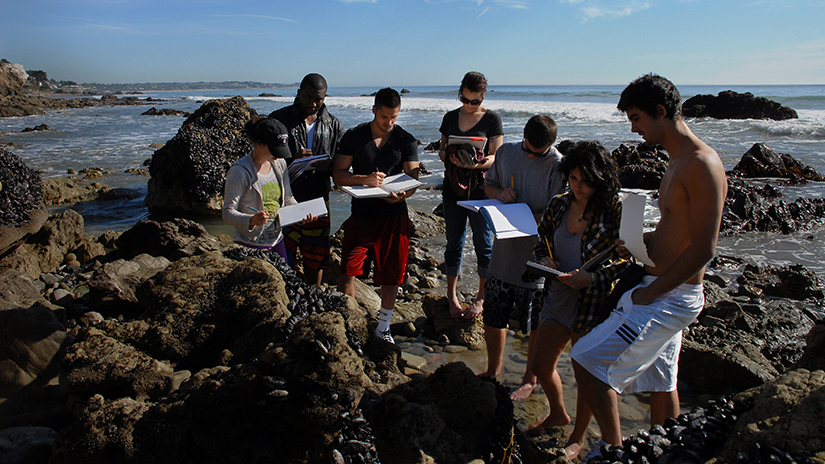 Aquacultural Revolution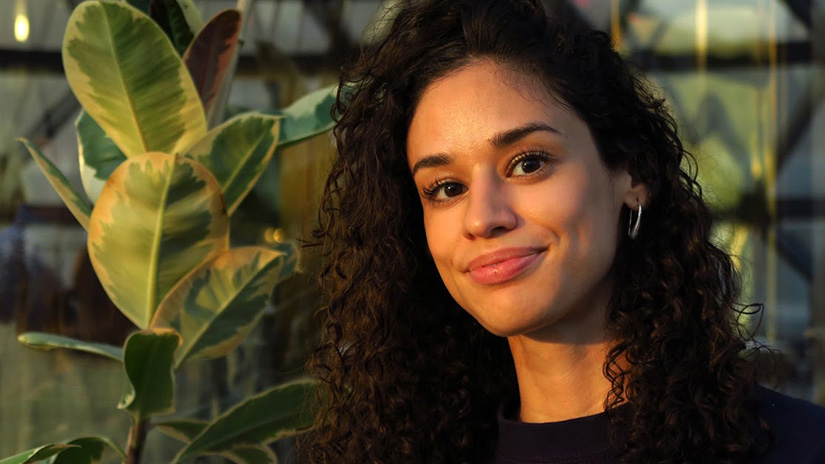 Georgia on Her Mind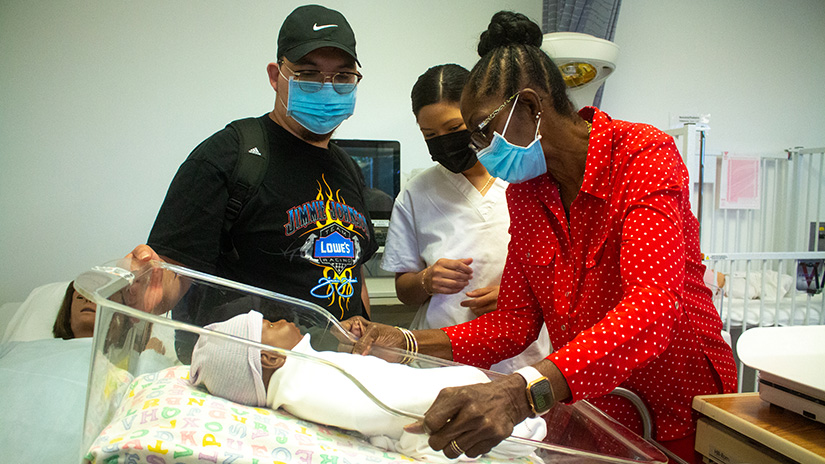 A New Path for Nursing Assistants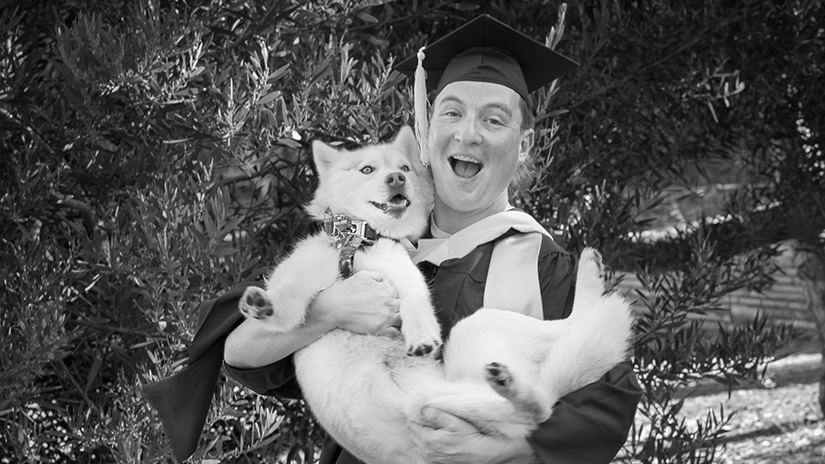 Bragging Rights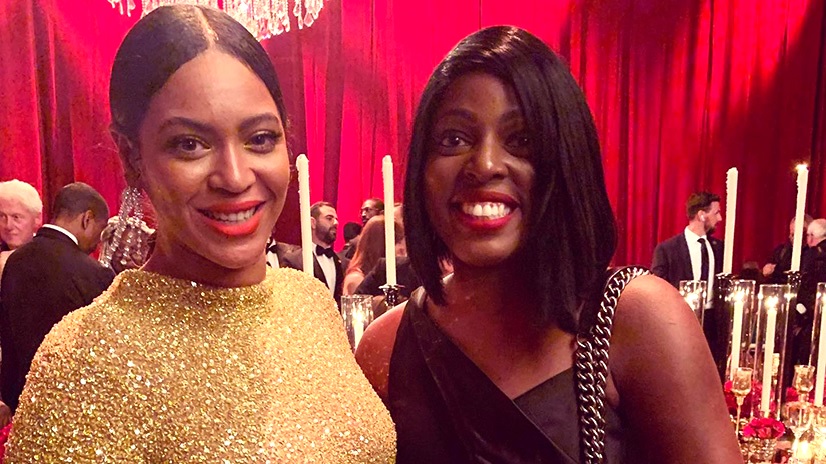 Higher Power