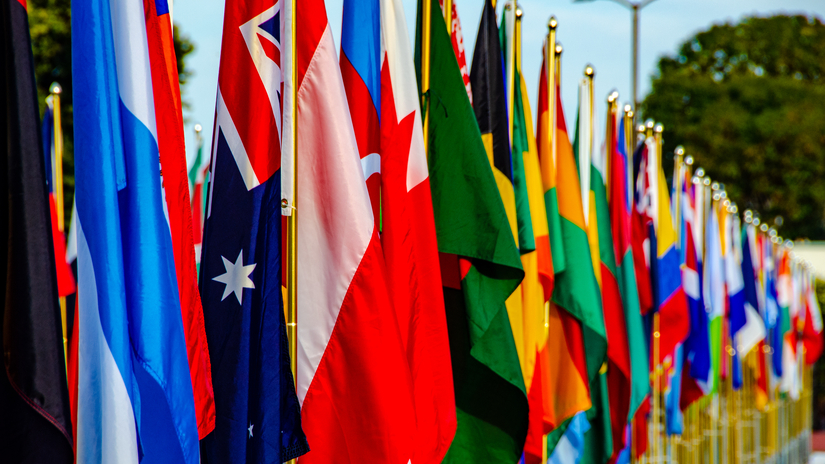 5/31/22 update: Important Enrollment Changes for Fall 2022
Fall 2022 Enrollment Requirements for F-1 Students:
PLEASE NOTE: Effective fall 2022, all international students on an F-1 Visa must enroll in a minimum of 12 units and only 1 online class (no more than 3 units) can count toward the required 12 unit minimum.
For the fall 2022 semester, please adjust your schedule to on-ground and hybrid sections of your classes with no more than 1 online class. Remember that only one (1) online course of no more than 3 units will count towards the 12 unit requirement. The rest of your courses must be on-ground or hybrid.
If you need help finding and enrolling in on-ground or hybrid courses for Fall 2022, please speak with an International Student Counselor by joining a Zoom Express session.
New Student Travel to the United States
Proof of COVID-19 Vaccination and Negative Test Result Requirement for Entry to the U.S.
The Centers for Disease Control and Prevention (CDC) has announced a new order for all air passengers traveling to the United States.
Effective November 8, 2021, all F-1 Visa students traveling to the United States will be required to be fully vaccinated, provide proof of full vaccination and proof of a negative COVID-19 test 24 hours prior to boarding an airplane to the United States.
PLEASE NOTE: The Center for Disease Control (CDC) has confirmed that for purposes of travel to the U.S., vaccines approved or authorized by the Food and Drug Administration (FDA) or on the World Health Organization (WHO) emergency use listed (EUL) vaccines will be accepted. Click here for a list of approved vaccines.
Exceptions to this policy will be extremely limited and may apply to:
Children under 18
People medically unable to receive the vaccine
Emergency travelers who do not have timely access to a vaccine
National Interest Exemptions (NIEs) will no longer be needed for noncitizens who were physically present in any of the 33 countries (identified in earlier travel restriction proclamations) during the 14-day period preceding their entry or attempted entry into the U.S.
Expansion of On-Ground Course Offerings for Spring 2022:
Whether you are a new student or a continuing student at Santa Monica College, we encourage you to come and pursue your education in the United States. Beginning in the Spring 2022 semester SMC will offer approximately 500 on-ground class sections.
Click here for more information.
Spring 2023 New Student Applicants
Here is why you should apply for Spring 2023 Semester:
During the Spring 2023 semester, Santa Monica College will offer on ground and hybrid course options in addition to some online classes for new students.
SMC's world-renowned faculty and administrators are preparing your on campus, hybrid and online remote learning experience for Spring 2023.
Don't wait. Get started towards achieving your educational goals now. Click Below to Apply​!
Information for New Students