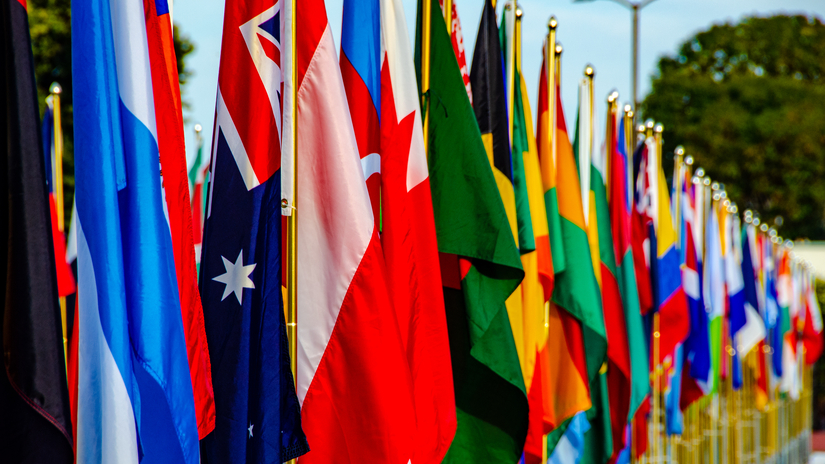 New Student Travel to the United States
On April 27, the State Department announced that international students from any country affected by a geographic COVID-19 restriction may now qualify for a National Interest Exception (NIE) waiver, including those from Brazil, China, Iran and South Africa.
To ensure that you are able to enter the U.S. for the Fall 2021 semesters, please keep the following in mind:
Complete your SMC Admission Application and obtain your I-20 as early as possible to ensure sufficient visa appointment processing time.
Students who are qualified for an F-1 visa will automatically be considered for an NIE to travel.
Consular sections overseas may be able to expedite your interview date if there is an urgent need such as school start date. The process to request an expedited nonimmigrant visa interview varies by location. You should refer to the instructions on the website of the Embassy or Consulate Visa Section where you will interview, or on their online appointment scheduling site. You will need to provide proof such as your I-20 for an earlier appointment.
Health and Safety:
We are so excited that all new and continuing SMC international students who are pursuing a course of study at Santa Monica College can now get vaccinated.
California's robust vaccination program offers free or low-cost vaccines to all international students over the age of 16 regardless of immigration status.
The wide spread availability of vaccines has helped California achieve the lowest Covid-19 infection rate of any state in the US - indeed, one of the lowest in the world.
All International students over the age of 16 can now get vaccinated. Begin your California adventure safely. Los Angeles's relaxed, healthy, and open-air lifestyle makes for happy students: perhaps that's why we are the number 1 transfer school to the UC and CSU's in the United States.
Expansion of on-Ground Course Offerings for Fall 2021:
Whether you are a new student or a continuing student at Santa Monica College, we encourage you to come and pursue your education in the United States. Beginning in the fall 2021 semester SMC will offer 484 on-ground class sections.
Click here for more information.
Fall 2021 New Student Applicants
Here is why you should apply for Fall 2021 Semester:
During the Fall 2021 semester, Santa Monica College will offer hybrid course options to new students
New international students who enroll in a hybrid course, will be issued an I-20 and will be eligible to apply for an F-1 Visa and enter the United States.
Take advantage of our hybrid courses. You will be able to apply for an F-1 Visa and enter the U.S. to study in both online and hybrid courses.
SMC's world-renowned faculty and administrators are preparing your online and remote learning experience for fall 2021.
Santa Monica College will offer a full catalogue of online and remote course options for the fall 2021 semester.
You will be able to save time and money while taking courses from the comfort of your own home.
You will be ahead of your peers who are waiting on the sidelines for this crisis to end.
If you are applying from your home country, once the social distancing restrictions end, you will be able to enter the U.S. and continue your education.
If you are a transfer student, you can enroll in as many online courses as you wish and maintain your F-1 Visa status.
Don't wait. Get started towards achieving your educational goals now. Click Below to apply​
Information for New Students