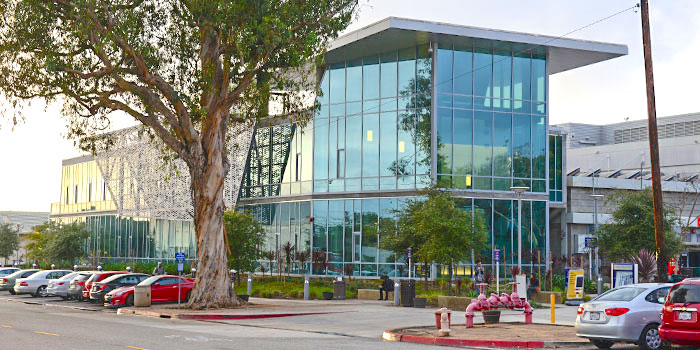 5/31/22 update: Important Enrollment Changes for Fall 2022
FALL 2022 ENROLLMENT REQUIREMENTS FOR F-1 STUDENTS:
PLEASE NOTE: Effective fall 2022, all international students on an F-1 Visa must enroll in a minimum of 12 units and only 1 online class can count toward the required 12 unit minimum.
For the fall 2022 semester, please adjust your schedule to on-ground and hybrid sections of your classes with no more than 1 online class. Remember that only one (1) online course will count towards the 12 unit requirement. The rest of your courses must be on-ground or hybrid.
If you need help finding and enrolling in on-ground or hybrid courses for Fall 2022, please speak with an International Student Counselor by joining a Zoom Express session.
F-1 VISA STUDENTS CURRENTLY IN THEIR HOME COUNTRIES:
If you have been maintaining your F-1 status by studying from your home country every semester without a break since March 2020, you may continue to maintain your F-1 status by studying online from your home country.
If you are studying from your home country and you are unsure about your F-1 status, please reach out to us at IntlEd@smc.edu.
New F-1 Regulations and Travel to the U.S. Update
Great news on F-1 visa and travel regulations for continuing Winter 2022 and Spring 2022 international students.
The U.S. is lifting travel restrictions and is reopening its schools and businesses. There is no better or safer time to resume your studies at Santa Monica College.
Continuing students:
The updated guidance allows continuing international students who have actively maintained their F-1 visa status since March 9, 2020 to do the following:
Reenter the United States and count online classes towards a full course of study. Note: if you plan to re-enter the United States, please contact international education center at Intled@smc.edu
Continue to maintain F-1 status from home country as long as enrolled in a minimum of 12 units.
Continuing Students travel to the U.S.:
Proof of COVID-19 Vaccination and Negative Test Result Requirement for Entry to the U.S.
The Centers for Disease Control and Prevention (CDC) has announced a new order for all air passengers traveling to the United States.
Effective November 8, 2021, all F-1 Visa students traveling to the United States will be required to be fully vaccinated, provide proof of full vaccination and proof of a negative COVID-19 test 24 hours prior to boarding an airplane to the United States.
PLEASE NOTE: The Center for Disease Control (CDC) has confirmed that for purposes of travel to the U.S., vaccines approved or authorized by the Food and Drug Administration (FDA) or on the World Health Organization (WHO) emergency use listed (EUL) vaccines will be accepted. Click here for a list of approved vaccines.
Exceptions to this policy will be extremely limited and may apply to:
Children under 18
People medically unable to receive the vaccine
Emergency travelers who do not have timely access to a vaccine
National Interest Exemptions (NIEs) will no longer be needed for noncitizens who were physically present in any of the 33 countries (identified in earlier travel restriction proclamations) during the 14-day period preceding their entry or attempted entry into the U.S.
Here are a few important things to keep in mind:
Consular sections overseas may be able to expedite your interview date if there is an urgent need such as school start date. The process to request an expedited nonimmigrant visa interview varies by location. You should refer to the instructions on the website of the Embassy or Consulate Visa Section where you will interview, or on their online appointment scheduling site. You will need to provide proof such as your I-20 for an earlier appointment.
IMPORTANT: if you plan to re-enter the United States, you may need to obtain a travel signature for your I-20. Please contact the International Education Center at Intled@smc.edu at least two (2) weeks before you travel.
Expansion of On-Ground Course Offerings for Spring 2022:
Whether you are a new student or a continuing student at Santa Monica College, we encourage you to come and pursue your education in the United States. Beginning in the Spring 2022 semester SMC will offer approximately 500 on-ground class sections.
Click here for more information.
Information for Current Students