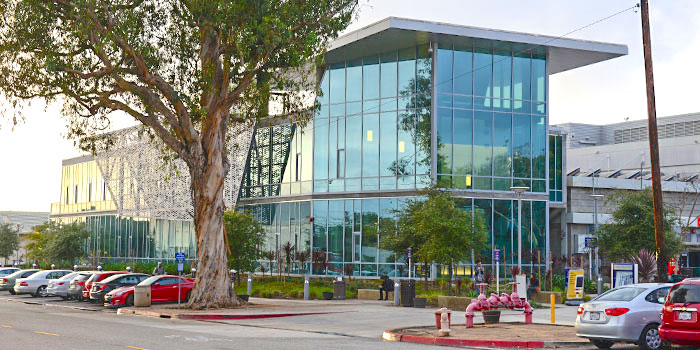 New F-1 Regulations and Travel to the U.S. Update
Great news on F-1 visa and travel regulations for continuing fall 2021 and winter 2022 international students.
With the successful rollout of vaccines, the United States is once again a world leader in public health and safety. The U.S. is lifting travel restrictions and is reopening its schools and businesses. There is no better or safer time to resume your studies at Santa Monica College.
Continuing students:
The updated guidance allows continuing international students who have actively maintained their F-1 visa status since March 9, 2020 to do the following:
Reenter the United States and count online classes towards a full course of study. Note: if you plan to re-enter the United States, please contact international education center at Intled@smc.edu
Continue to maintain F-1 status from home country as long as enrolled in a minimum of 12 units.
Continuing Students travel to the U.S.:
On April 27, the State Department announced that international students and certain exchange visitors from any country affected by a geographic COVID-19 restriction may now qualify for a National Interest Exception (NIE) waiver, including those from Brazil, China, Iran and South Africa. This is a vital step toward ensuring that students are eligible to enter the United States for Fall semester classes at SMC. However, important questions regarding implementation remain-including how the U.S. Consulates plan to address both the current backlog in visa processing and the influx that is expected to follow this announcement.
Here are a few important things to keep in mind:
Students with valid F-1 visas intending to begin or continue an academic program commencing August 1, 2021 or later do not need to contact an embassy or consulate to seek an individual NIE to travel. They may enter the United States no earlier than 30 days before the start of their academic studies.
Students who are qualified for an F-1 visa will automatically be considered for an NIE to travel.
Consular sections overseas may be able to expedite your interview date if there is an urgent need such as school start date. The process to request an expedited nonimmigrant visa interview varies by location. You should refer to the instructions on the website of the Embassy or Consulate Visa Section where you will interview, or on their online appointment scheduling site. You will need to provide proof such as your I-20 for an earlier appointment.
IMPORTANT: if you plan to re-enter the United States, you may need to obtain a travel signature for your I-20. Please contact international education center at Intled@smc.edu at least two (2) weeks before you travel.
Health and Safety:
We are so excited that all new and continuing SMC international students who are pursuing a course of study at Santa Monica College can now get vaccinated.
California's robust vaccination program offers free or low-cost vaccines to all international students over the age of 16 regardless of immigration status.
The wide spread availability of vaccines has helped California achieve the lowest Covid-19 infection rate of any state in the US - indeed, one of the lowest in the world.
All International students over the age of 16 can now get vaccinated. Begin your California adventure safely. Los Angeles's relaxed, healthy, and open-air lifestyle makes for happy students: perhaps that's why we are the number 1 transfer school to the UC and CSU's in the United States.
Expansion of on-Ground Course Offerings for Fall 2021:
Whether you are a new student or a continuing student at Santa Monica College, we encourage you to come and pursue your education in the United States. Beginning in the fall 2021 semester SMC will offer 484 on-ground class sections.
Click here for more information.
Information for Current Students